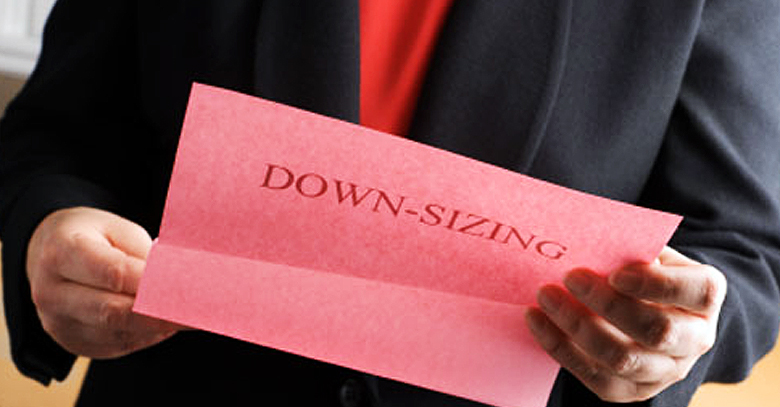 By Zulfiqar Ali Sajwani
Behind every successful man is a woman, and behind every successful marketing campaign, there is a team of marketers. But it seems that companies have realized that they no more need a herd of marketers to elevate their brands.
Yes, the harsh truth is echoing in the marketing departments of the leading FMCG's. The marketing force downsizing has started catching a trend.
THE MARKET LEADERS BROKE THE ICE
If we observe who invigorated the wave of this harsh reality, we observe the big giants being the 'ice breakers'.
Last year, P&G was the first company to give wind to this flame. The brand management pioneers revealed 5,000-person reduction in "overhead" positions that included around 1,000 marketers. 
The company justified these costs to be moved to a more effective platform i.e. digital marketing
The company's CEO, Bob McDonald, says he expects its advertising costs to moderate as it moves into the digital arena, citing the billions of free impressions generated by Internet-only ad campaigns, like P&G's Old Spice commercials in recent years.
The trend caught news recently when Unilever, one of the leading FMCG's globally announced that it will be terminating more than 800 marketing positions.
Unilever has been expressing its need to reduce "non-working media costs," from quite some time now, which the company reveals, to have reached an expected 24% of advertising and promotion spending this year from 32% last year.
"The marketing world has changed dramatically, there's an awful lot we can do to tailor our organization."said the Unilever spokesperson while indirectly announcing the personnel cut.
WHO ELSE IS FOLLOWING?
Looking at the effectiveness of these cuts, company like Colgate Palmolive is also thinking about using this cost saving strategy. The company has recently gone through a restructuring where there marketing department was deeply involved.
Heinz 'right-sized' its marketing employees as a part of a restructuring process while going public. Even, Johnson & Johnson has reduced consumer-marketing positions as part of reorganization.
Even experts are suggesting that Coca Cola and Pepsi are soon going to be implementing these 'rightsizing' strategies to align themselves with the competition.
EXPERTS TELL THE REASONS!
Experts suggest that companies have been cutting their costs in every manner possible. Marketing budgets are the last resorts to maintain productivity.
"Companies have cut everything else to the bone," "So there's nothing much else to go after." said Deutsche Bank analyst William Schmitz". "Bottom-line pressure, or efforts to ward off activist investors, is helping to fuel cuts" he added, outlining the driving force behind the cuts.
Moreover, the companies are trying to unstitch the overlapping duties of the global and local organizations. In this pursuit, Global marketers are winning at the expense of regional ones, thereby creating low employability for the local marketers.
With the increased movement towards efficiency, marketers are failing to prove their indispensability.
"Many of these companies have become more analytical, and when your top line isn't growing, it's hard to prove what your marketing department is doing for you", said Sanford C. Bernstein analyst Ali Dibadj, while elaborating the difficulties that marketers are facing to maintain their positions.
The marketers in this havoc can do only one thing. Ensure that the marketing efforts derive results, or else, someone is ready to pack your bags for you.