VPNs are a great tool to protect yourself online. Oftentimes, there is a risk of being exposed to something harmful online that can adversely affect your device. They are also used to access sites that may be prohibited in your region. That is when the VPN comes to the rescue. Many people even used it to play PUBG when it was banned.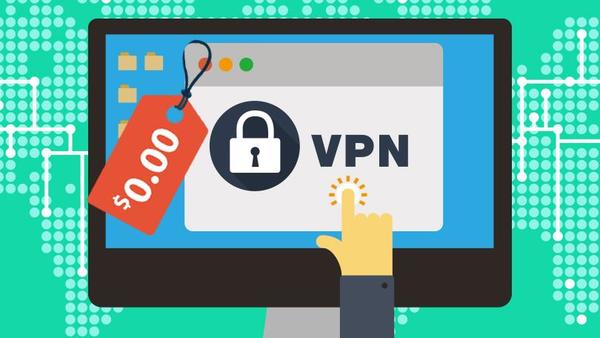 Which Ones Are The Best VPNs That Actually Work?
On the App Store, there are numerous VPNs available to download. However, not all of them are free, and not all of them work. Whether you use VPN to keep yourself safe or access restricted content on Netflix, the chances are that if you are an iOS user, you may not have come across VPNs that don't require a subscription worth a fortune. The ones that are free may not always work, and the ones that require a subscription do not have a long trial period. Therefore, we bring you a list of VPNs that we have found to be an effective addition to your phones.
NordVPN:
NordVPN is one of the most well-known VPNs in the world. The service offers a choice of 59 countries to choose from and has a built-in malware and ad blocker, which keeps you safe. Even though it is not free, the app has a trial version of 30 days long enough for you to get your most important work done.
2. Windscribe:
Windscribe is a Canada based VPN service and has a 10 GB free data allowance, making it one of the best options to choose from. If you use a VPN for browsing, that is more than enough for you. You can also use Windscribe across several devices simultaneously.
3. Hotspot Shield:
Hotspot Shield provides 500MB per day free data and has servers in 80+ countries. According to several speed tests, the Hotspot Shield has a performance that makes it one of your devices' best options due to its reliability, speed, and the free data it offers daily.
4. Proton VPN:
Proton VPN is also a great VPN service for iOS users as it provides unlimited bandwidth and data to its users. Even though it has servers in only three locations, the app requires no payment and can be signed up using only your email address. Also, the speed was found to be better than many paid VPNs too. However, you cant stream or torrent using this service.
5. Betternet:
Betternet is an iOS dedicated VPN service that offers 500 MB of free data per day. That is equivalent to listening to 350-380 songs or browsing for approximately 5 hours. The service allows only 1 device for the free plan, which gives it a disadvantage compared to its competitors.
What do you think? Do you know of a better service that we may have missed out on? Did you have a bitter experience with any of these services?
Let us know under the comments.
Also, check out the best VPNs for Android if you are not an iOS user.
Follow Brandsynario for more news and updates.