If you like to eat and spending time in the kitchen, do not stop reading because I have something perfect for you. I have the personally curated perfect list of mouthwatering recipes that can make your lunch, dinner, or even your next family get-together easy and fun.
1. Sesame Chicken Recipe
Crispy Sesame Chicken is easy to make with super crispy batter and delicious sesame sauce, making you skip the takeout. The perfect part that it's done in just 30 minutes.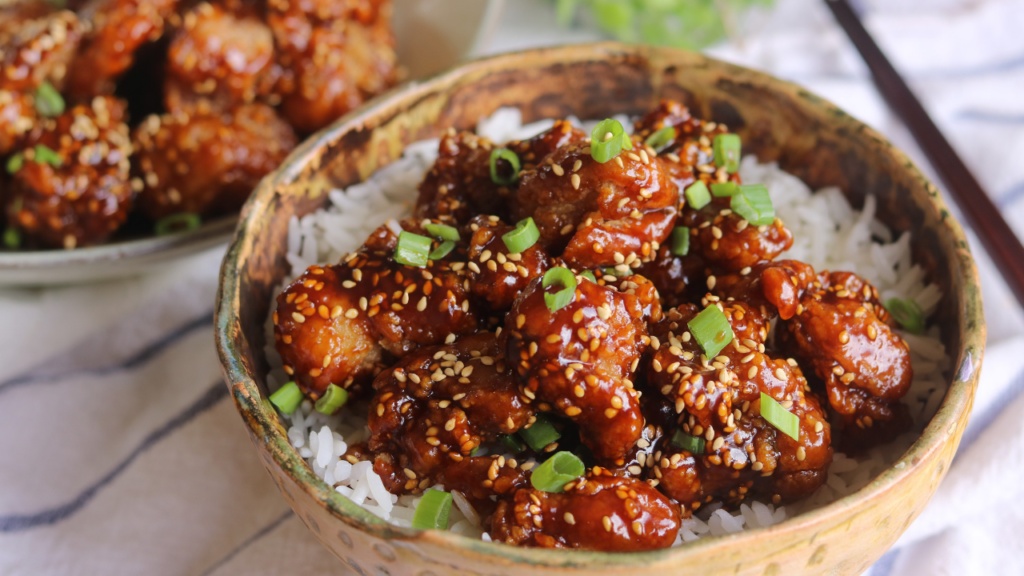 Ingredients
Sesame Chicken Sauce Ingredients:
1/4

 

cup

 

soy sauce

1/4

 

cup

 

rice vinegar

1/2

 

cup

 

brown sugar

1

 

tablespoon

 

corn starch

1/3

 

cup

 

water

2

 

teaspoons

 

sesame oil

1/2

 

tablespoon

 

sesame seeds
Tempura Batter:
1/2

 

cup

 

cornstarch

1/2

 

cup

 

flour

2

 

egg whites

1/2

 

cup

 

cold seltzer water
Chicken:
1

 

lb

 

chicken thighs

 

boneless and skinless cut into chunks

2

 

teaspoons

 

sesame oil

1/4

 

teaspoon

 

crushed red pepper

1

 

tablespoon

 

minced garlic

vegetable oil for deep frying
Instructions
To make the sauce, mix all the ingredients and prepare the batter. Add the ingredients together until combined.

Add the chicken pieces to the batter and coat while heating 3 inches of oil to 350 degrees, and add the chicken to the oil in batches frying until golden brown.

In a large wok or skillet, add the sesame oil to the frying pan and add the garlic and red pepper flakes and cook for 30 seconds.
Add in the sauce and the chicken and coat quickly and serve immediately, garnished with sesame seeds.
2. Keto Steak Marinade Recipe
If you love meat and a keto diet, then this recipe is for you. Serve with the side of salad or your favorite baked or fried potatoes.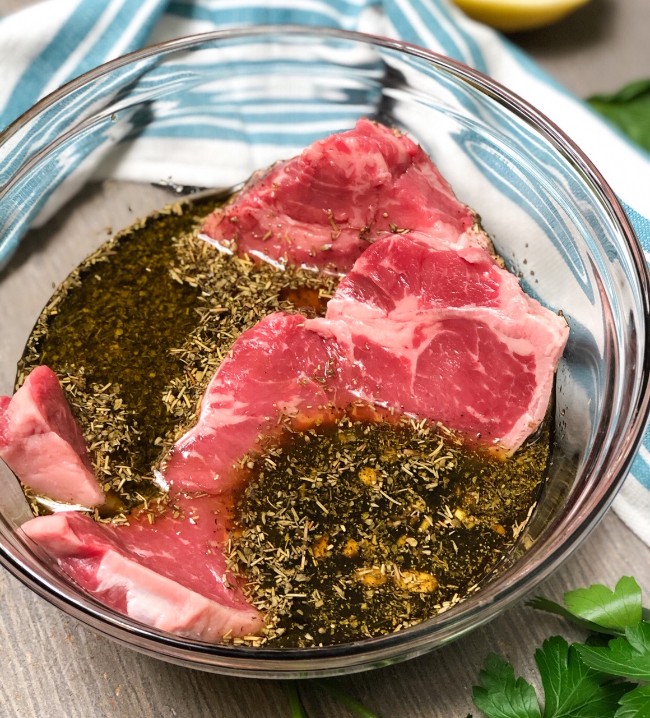 Ingredients
Instructions
Cut steak, peppers, and onion into equal-sized pieces (about 1-1.5″)

In a large freezer bag, combine the oil, Worcestershire sauce, soy sauce, vinegar, garlic, honey, onion powder, and chipotle powder if using.

Add steak and let marinate for at least one hour and up to 8 hours.

Preheat the grill to medium-high.

Skewer your beef cubes and vegetables, alternating as you like. I try to ensure 3-5 cubes of beef per skewer, depending on how long your skewers are.

Place kababs directly over the heat, cooking for 4-5 minutes before flipping and cooking another 4-5 minutes.
5. Skillet Fried Chicken
This Skillet Fried Chicken recipe is perfect for a rainy day. It creates a nice crunchy crust and very moist, tender meat. Not an easy combination to achieve.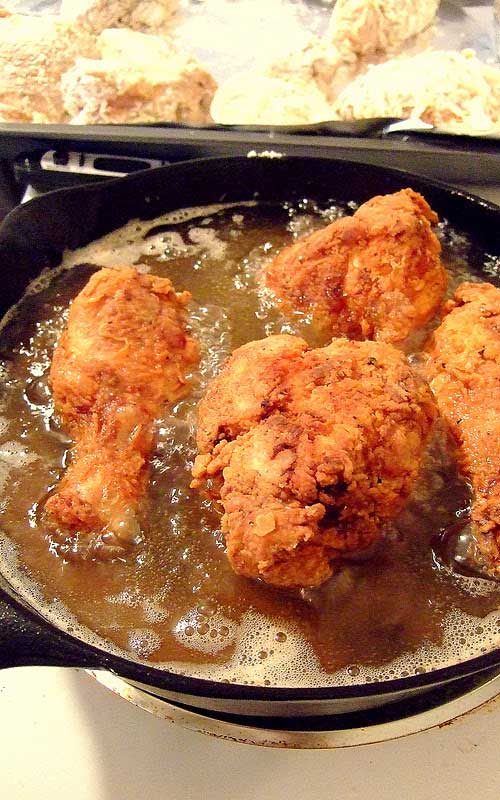 Ingredients
2 tablespoons kosher salt, divided
2 teaspoons plus 1 tablespoon freshly ground black pepper
1 1/2 teaspoons paprika
3/4 teaspoon cayenne pepper
1/2 teaspoon garlic powder
1/2 teaspoon onion powder
1 3–4-lb. chicken, cut into 10 pieces
1 cup buttermilk
1 large egg
3 cups all-purpose flour
1 tablespoon cornstarch
Peanut oil (for frying)
Instructions
Whisk 1 Tbsp. Salt, 2 tsp. Black pepper, paprika, cayenne, garlic powder, and onion powder in a small bowl. Season chicken with spices. Place chicken in a medium bowl, cover, and chill overnight.
Let chicken stand covered at room temperature for 1 hour. Whisk buttermilk, egg, and 1/2 cup water in a medium bowl. Whisk flour, cornstarch, remaining 1 Tbsp. Salt, and remaining 1 Tbsp.
Pour oil into a cast-iron skillet or another heavy straight-sided skillet (not nonstick) to a depth of 3/4″.
Working with 1 piece at a time (use 1 hand for wet ingredients and the other for dry ingredients), dip chicken in buttermilk mixture, allowing excess to drip back into the bowl. Dredge in flour mixture; tap against bowl to shake off excess. Place 5 pieces of chicken in skillet. Fry chicken, turning with tongs every 1–2 minutes until skin is deep golden brown. Takes about 10 minutes for wings and 12 minutes for thighs, legs, and breasts.
Using tongs, remove chicken from skillet, allowing excess oil to drip back into the skillet, transfer chicken to prepared rack.
Repeat with remaining chicken pieces; let cool for at least 10 minutes before serving.
Stay tuned to Brandsynario for the latest news and updates.