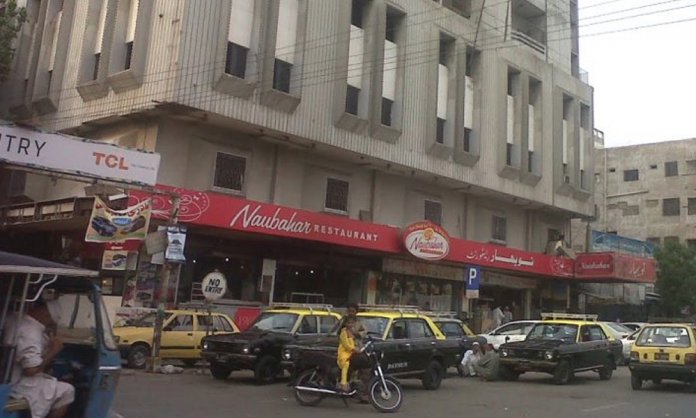 Tragedy strikes Karachi again as five children from a family passed away in an alleged case of food poisoning.
According to Geo News, children with ages ranging from 1.5 to 9 years lost their lives after eating food from a restaurant in Saddar.
The name of the eatery has not been officially disclosed.
However, rumors are that the name of the eatery is Naubabar Resturant. It is being reported that the Sindh Food Authority has sealed the eatery.
5 children had eaten Biryani from NAUBAHAR RESTAURANTS SADDAR KARACHI where they have been pronounced dead from Agha…
The deceased included 1.5-year-old Abdul Ali, four-year-old Aziz Faisal, six-year-old Aliya, seven-year-old Tauheed and nine-year-old Salvi.
The mother is in a critical situation and is reportedly under treatment in Agha Khan Hospital.
Agha Khan Hospital has also released a statement on the matter and has urged media to respect the privacy of the family.
5 Children (Brothers & Sisters) dead due to food poisoning in #Karachi
1 Family came frm #Quetta, #Balochistan
2 They were staying in #Saddar Hotel
3 They had food from Naubahar Restaurant
4 SFA sealed Naubahar Restaurant
5 They eat food in Khusdar & #Hub also
6 Mother is in AKUH pic.twitter.com/cOrs1uJ0bD

— SherY – (@SherySyed_) February 22, 2019
However, media has now flocked Agha Khan after the news of children's death was revealed by the hospital.
Traffic jam near Aga Khan hospital due to heavy media, police and political presence following death of 5 children due to alleged food poisoning#Karachi pic.twitter.com/lkTBkAdpz3

— Khalid khi (@khalid_pk) February 22, 2019
Police investigation reveals that family belonged to Quetta and visiting Karachi whilst residing at a guest house in Karachi.
The family had also consumed food from a restaurant in Buzdar, Balochistan. But, the five children, their mother, and paternal aunt started feeling sick after eating food from the eatery in Saddar.
Officials stated:
"The family had called in for food from a nearby restaurant at their guest house"

"Later at night, the five children, their mother, and paternal aunt started feeling sick and were taken to a private hospital"
Superintendent Police Gulshan Tahir Noorani has revealed that as per initial reports, the cause of death appears to food poisoning. However, food samples from the restaurant in Saddar have been taken for examination to continue further investigation.
On November 11, 2018, two minors namely Muhammad, 5 years old, and his 1.5-year-old brother, Ahmed lost their lives in an alleged case of food poisoning.
The children along with their mother dined at Karachi's Arizona Grill, located at Zamzama and later ate candies at Chunky Monkey, DHA Phase 4.
Their death created a huge uproar in the city and consequently, Arizona Grill was sealed by the police. Later upon investigation, Sindh Food Authority also discovered expired meat from the inventory of the sealed restaurant.
It is high time that the Sindh Food Authority keeps a diligent check on the eateries in the cities before more precious lives are lost. With cases of substandard food becoming a norm in Karachi, a crackdown upon eateries who are violating laws has now become a necessity.
Stay tuned to Brandsynario for more updates.