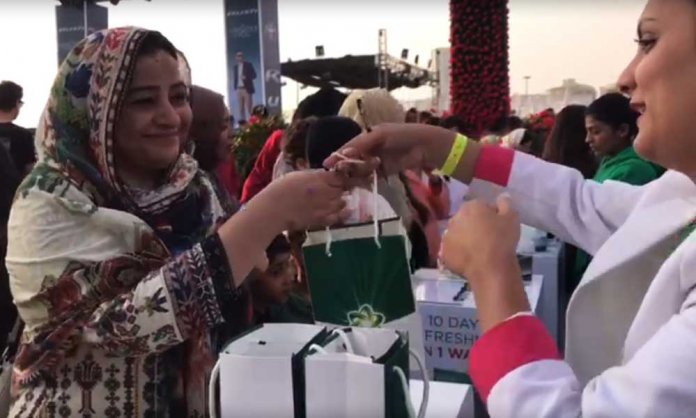 This weekend Karachiites became a part of one of the country's largest food festivals – the eagerly awaited Karachi Eat!
The food festival has once again won the hearts of the people. Hundreds of thousands of foodies stormed the event to enjoy their favorite food in the last two days.
Today is the last day and we bid farewell to the event till next year. Here are 5 best things you will see at Karachi Eat this year which are not to be missed!
1. Children's Play Area
For parents, enjoying festivals can be very difficult with the young ones. We often see how the little toddlers and babies don't enjoy the and get a bit upset. However, Karachi Eat is filled with several activities and games to keep them occupied.
From games to activities, riddles to gifts, music to delicious snacks, Karachi Eat has everything on offer to be enjoyed by both parents and their little ones. There is always something for everyone to do!
2. Clean and Hygienic Environment with a Familiar Scent in the Air!
Another magnificent thing about Karachi Eat is that no matter how many people come and go, it remains clean and hygienic for all! As soon as you enter the venue, you see that everything has been perfectly managed, with easy access to garbage bins everywhere and a beautiful Ariel Downy arch with a gorgeous display of flowers to welcome you to the extravanganza.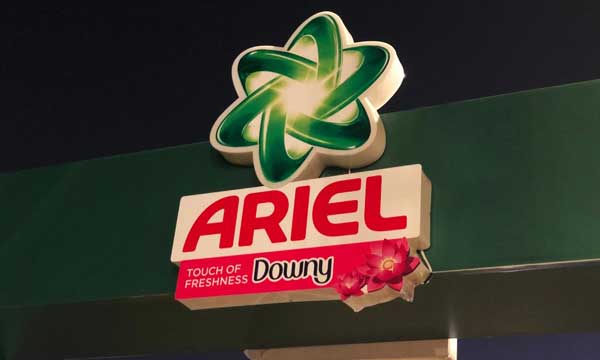 Seasides often tend to leave a pungent smell in the air. The unpleasant scent in the atmosphere mixed with the aroma of food can become very overwhelming and discomforting to many.
Ariel Downy came up with an absolute mind-blowing concept of using drones to sprinkle their fresh and exciting aroma all across the venue so that the marine smell does not disturb the fun of visitors!
It was as if you had been magically transported into a field of fresh flowers with a nice cool breeze carrying the scent across to the other end.
Have you ever seen such a fantastic idea? What a creative way to use drones!
That's not all Ariel Downy handed out fresh aroma-scented towels which are really handy at a food festival, especially if there are children or foodies with you!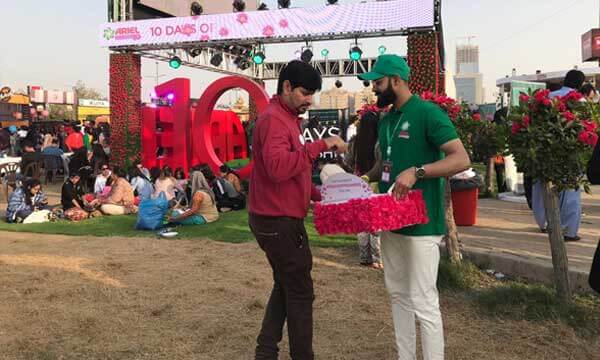 These towels acted as handy side-kicks to freshen up and clean our hands before and after every meal.
3. Funky Music and Lively Atmosphere
What goes hand-in-hand with the best food in town? Music! The funky music added to the festive atmosphere at Karachi Eat and was enough to get anyone tapping and dancing to the beat.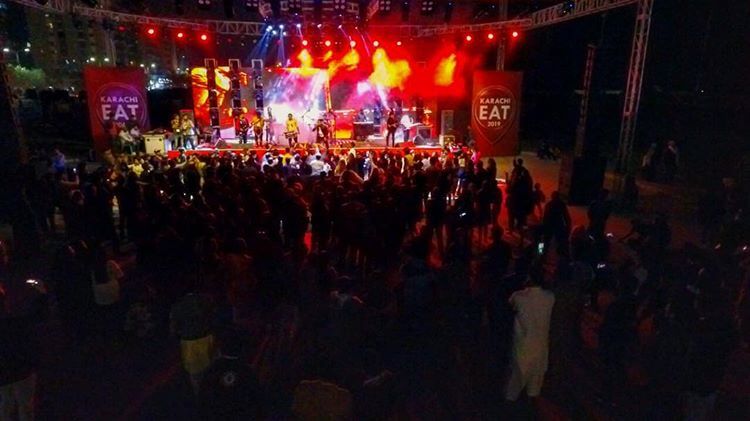 With a massive collection of songs and a list of entertainment lined up for the audience along with celebrity guest appearances, this is where you want to be on your last day off before work to relax and enjoy!
4. Variety of Food
For foodies, having all of their favorite dishes, desserts, and delights in one place is the ultimate dream which comes true every year! From Khaosuey to ice cream, burgers, and sandwiches to dough-less cake! The festival has everything and so much more to offer as each year stalls bring in a new entry for their customers.
5. Free Prizes!
Who doesn't love getting freebies and prizes to take home? We surely do! Several stalls across KHI Eat gave out tokens for everyone to remember a fantastic start to a new year.
Do not miss the last day of Karachi's biggest food festival!