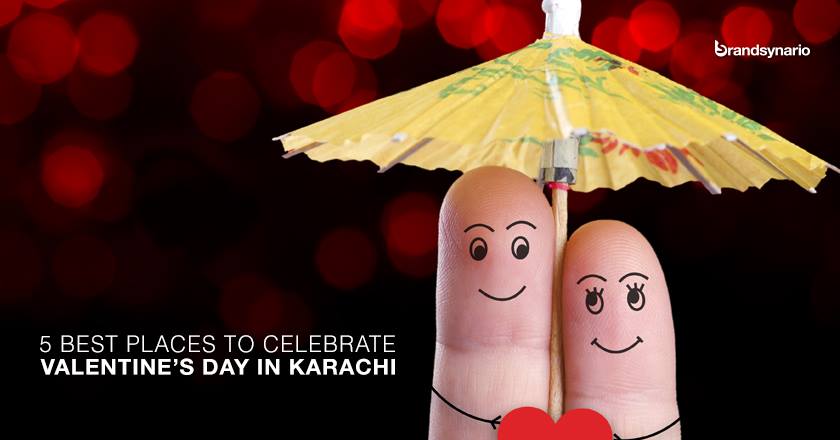 Valentine's Day is approaching and it's approaching fast! If you still haven't thought of a place and if you are thinking of places like Mazar-e-Quaid, Hill Park, Safari Park or Sea View … Trust me you are in need of ideas!
Living in a country like ours, we face many limitations on the celebrations of this loved day but nevertheless, love believes in no limitations. Hence, we are here to help you fall in love again, on this 14th February 2015.
The ideas are numerous and we are here to spot them for you, so here we go:
VENUE: PORT GRAND
Budget: 1,000 PKR / Person
Ambience: Romantic, Casual, Calm and Pleasant
Offering: Concert, Desi, Chinese & Continental
Rating: 3.5/5
Feeling Romantic but tight on Budget? 
Port Grand is just the place for you! Enjoy a beautiful night on 14th February under the glimmering warm lights at the Port Grand street, take your loved one out for boating or for a pleasant walk, enjoy some ice cold ice creams or just one ice cream, as many prefer; who knows you might end up getting what you desire?
If you don't mind a belated celebration on weekend, Port Grand has an exceptional offer for you to enjoy a muscial concert by Asim Azhar, Annie Khalid & Jal the Band.
VENUE: RAMADA PLAZA
Budget: 6,000 PKR/ Couple 
Ambience: Romantic, Glamorous
Offering: Theme Ambiance, D.J, Dance Floor, Buffet Dinner, & Surprise Gifts 
Rating: 4.5/5
Feel Like Dancing the Night Off?
Take your loved one to Ramada Plaza this Valentine's. Enjoy the most romantic moments of your life while taking him/her to the dance floor. Let the D.J set the dance floor after you get done with the buffet and then simply have fun, of that, we are sure you will 😉
VENUE: GON PACCI
Budget: Rs. 2,895 / Couple 
Ambience: Trendy, Romantic & Pleasant.
Offering: Chinese & Continental (5 Course Meal)
Rating: 4/5
Want a Simple but Romantic Date?
The classic Valentine's day celebration – a candle light dinner is what Gon Pacci has to offer this Valentine's. Quite obviously the main idea of Valentine's is of spending time with your loved one. Gon Pacci offers you just the thing and more. Take your Valentine for a candle light dinner at Gon Pacci and enjoy a private date with no disturbance in the most romantic ambiance.
If you chose this venue only to spend time with your date without any disturbance, trust us; your date would love you for this!
VENUE: AVARI TOWERS
Budget: Rs. 5,000 + Tax/Couple
Ambience: Pleasant, Romantic.
Offering: Desi, Chinese & Continental
Rating: 5/5
Love Much and Ready to Spend?
Having deep pockets this Valentine's? Take your valentine to Asia Live at Avari for a romantic dinner. Sway with the music at the dance floor, be classy and make her feel important by making this Valentine's, the most important one of her life. If she loves importance, make her feel like a queen.
VENUE: KOEL CAFÉ
Budget: Rs. 750 / Couple
Ambience: Casual, Pleasant
Offering: Fast Food
Rating: 4/5
Love Much but Short on Cash?
Don't worry; we have just the place for you. Omnom offers you a Valentine's night with your special one that to under a strict budget restriction. Make your date memorable this Valentine's even without such deep pockets, thanks to Omnom.
A Very Happy Valentine's Day to all of you
P.S – Beware, a gift is always expected by your Valentine, no matter how romantic your date is.