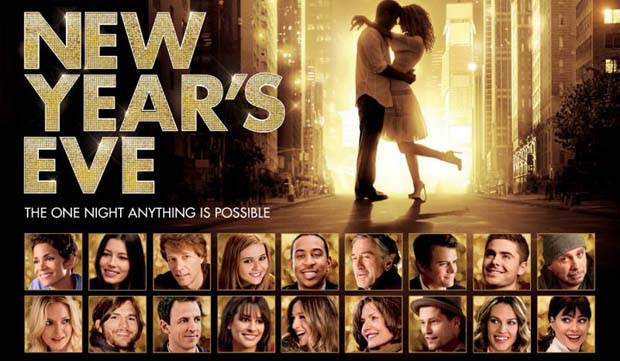 With New Year's Eve just a mere few hours away, everyone is busy making plans. Of course, not all of us are going to hit the beach to watch the last sunset of 2016 or go to an all-night party. Some of us would be safely tucked in our beds with a whole tub of ice cream and mind-blowing movies to watch.
Since it is New Year's Eve this calls for some very special movies to watch with your friends or just alone too, if you're that kind of a person.
Here is our list of the perfect New Year Eve movies one should not miss out on.
1.     WHEN HARRY MET SALLY
Whether it is your top rom-com or just a good movie in general, When Harry Met Sally is the perfect movie for every occasion. Featuring one of the best New Year's Eve scenes and the brilliant acting of Billy Crystal and Meg Ryan, this movie is the perfect one to watch to December 31st.
2.     BRIDGET JONES DIARY
What happens when you put some of the hottest men in British film industry in perhaps one of the best movies out there? Meet Colin Firth and Hugh Grant alongside Renee Zellweger as she tries to go through life and ends up celebrating a perfect New Year's Eve Night.
3.     NEW YEAR'S EVE
As the name suggests, New Year's Eve is perfect for watch on the last evening of 2017. It sports a a stellar cast that includes Halle Berry, Jessica Biel, Jon Bon Jovi, Robert De Niro, Héctor Elizondo, Ashton Kutcher, Seth Meyers, Michelle Pfeiffer, Hilary Swank and Sofía Vergara . This rom-com story is perfect for a night in.
4.     A LONG WAY DOWN
Based on the novel by Nick Hornby, A Long Way Down brings together four strangers in the most unexpected way together on a night when everything is all about the leaving the year behind. Starring Pierce Brosnan, Toni Collette, Imogen Poots, and Aaron Paul, this underrated movie is an all-time favorite for any indie movie fan.
Pakistani Cinema 2016: 30 Films Released, Business Witness Downfall!
5.      200 CIGARETTES
200 cigarettes has long been regarded as the ultimate New Year's Night movie. It featuring an ensemble cast that includes  Ben Affleck, Casey Affleck, Dave Chappelle, Guillermo Díaz, Gaby Hoffmann, Kate Hudson, Courtney Love, Jay Mohr, Martha Plimpton, Christina Ricci and Paul Rudd. The movie tells the story of a bunch of New Yorkers on a night out in 1981 and their crazy New Year's Eve adventures.
Have any more to add to the list? Let us know in the comments below.