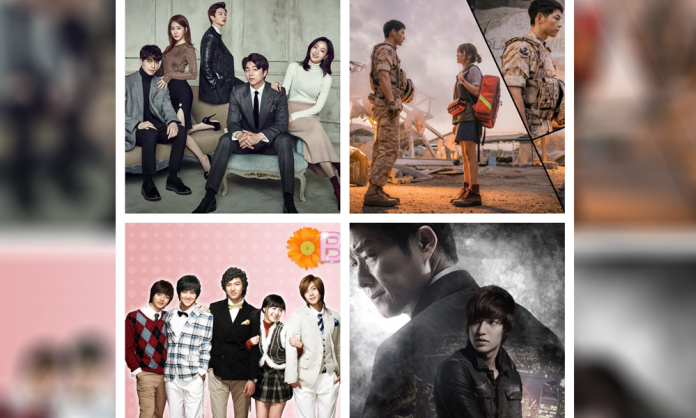 This list of Best Korean Drama OST has been compiled after having watched more than 500 South Korean dramas. In 2014, I was also very skeptical of people in this fandom, but a close friend told me to be more open to other cultures.
I also couldn't understand the craze behind watching people who talked in a foreign language. I couldn't have been more wrong about stereotypes and once I started watching I realized I had been missing out on great viewership and entertainment.
After having watched a huge number of K-dramas, it's been difficult to shortlist just 5 Original Soundtracks (OSTs) as each one has more than 10 soundtracks. This list has been compiled after much thought process and is unbiased (well as much as it can be).
Here goes:
5. 'Its You' by Henry
On number 5 we have 'It's you' By Henry in the popular Korean drama  'While you were Sleeping.' This song is not really Korean. It's in English but it just strikes a chord close to the heart. Imagine if the second OST of the drama is this good, the first would have been even better.
https://www.youtube.com/watch?v=yGHFCWRKoc0
4. Stand By Me by Shinee
As my journey into Korean fandom continued, this song, in particular, introduced me to my ultimate Korean boy band, Shinee. This song  'Stand by me even if I don't know its love, yet.' is so relatable – Isn't this a feeling all of us have had at least once in our lives?
https://www.youtube.com/watch?v=6N72sYd8IR4
3. Always by Yoon Mi Rae
One day you came to me like a dream and shook my heart!
Can you imagine not falling in love with lyrics like these? For this one, I suggest listening with subtitles and you will find yourself dissolving in it. This song is the title OST of my favorite drama 'Descendants of the Sun'. It has been vocalized by Yoon Mi Rae whose heartfelt voice can grasp your attention even if you don't understand the language.
https://www.youtube.com/watch?v=7dTesnDsceE
2. Every time by Punch and Chen
The descendant of the Sun has had a clear advantage, I agree. Having been financed by Chinese businesses, the drama had all the budget it needed unlike others and has therefore been produced with utmost perfection. Having singers like Punch on board for the cute love story of an army officer and a civilian doctor who get to work together (the ultimate cliché), one sits through the whole video and listens to the song.
https://www.youtube.com/watch?v=sjBbSDM01uM
1. Stay with Me by Chanyeol and Punch
When the rap God and the queen of Kdrama OSTs come together to perform for the series 'Goblin', you get the ultimate masterpiece that can never be topped by any other song. My relationship with this song is so strong that in my most troubled times, the starting beat from the one-second marker brings a smile to my face every time.
https://www.youtube.com/watch?v=pcKR0LPwoYs
In conclusion, Best Korean drama OST have a feel-good rhythm to them and their lyrics are relatable. Once you listen to these songs you will not be able to stop yourself from diving into the fandom and if you are already a part of it, then please tell in the comments if you agree with the list.
Stay tuned to Brandsynario for more news and updates!