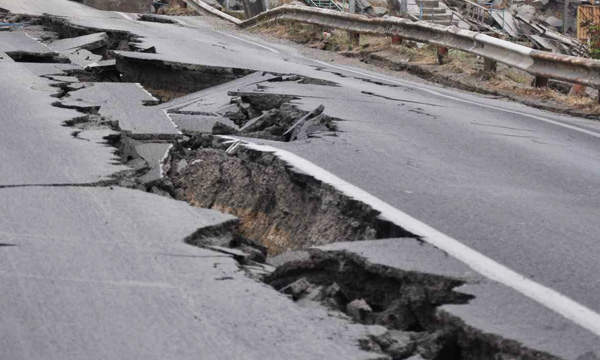 An earthquake quivered northern part of Pakistan early in the morning today, spreading panic and fear amongst the masses. The earthquake measuring a 5.5 on the Richter Scale, although some sources claim it to be 5.6, had its epicentre from the Himalayan mountain range.
The tremors were felt in Peshawar, Malakand, Swat, Upper and Lower Dir, Murree, Gilgit, Abbottabad, Nowshera, Haripur, Hazara, Lahore and the federal capital among other parts of the country where residents abandoned homes and buildings out of fear and safety.
The depth of the earthquake recorded was 189.5 kilometres. No casualty or damages, however, reported from any part of the country. The earthquake tremors were also felt in the border areas of Afghanistan.
Here are some of the tweets depicting the terror people faced due to the earthquake:
#earthquake in #islamabad. can still feel it. #Pakistan

— Rabia Mehmood (@Rabail26) June 29, 2015
A 5.7 magnitude earthquake in Islamabad & nearby places at sehri time. May Allah help us and forgive us (Ameen)

— Pervaiz Khattak (@CMPervaiz) June 29, 2015
People Tweeting that the #Earthquake is because of the whole supporting gay marriages thing. I just can't.

— Hamza (@HAHAHAHAHamza) June 29, 2015
Earthquake, heat stroke ya Allah reham

— Feriha (@ferihashahwar) June 29, 2015
#earthquake in Kashmir too, Muzaffarabad.

— Masroor (@Masroor1989) June 29, 2015
It was scary #earthquake

— mustafa. (@cyrenity) June 29, 2015
But Here in Swat & Buner it felt with a very heavy buzzing sound. When #Earthquake stops the buzzing also stops. Ya Allah Rehem

— Amir Sohail (@ItsAmirSohail) June 29, 2015
— Nizamuddin Khan (@salarzai_) June 29, 2015
That was one massive jolt of an earthquake in Peshawar. #Pakistan

— Iftikhar Firdous (@IftikharFirdous) June 29, 2015