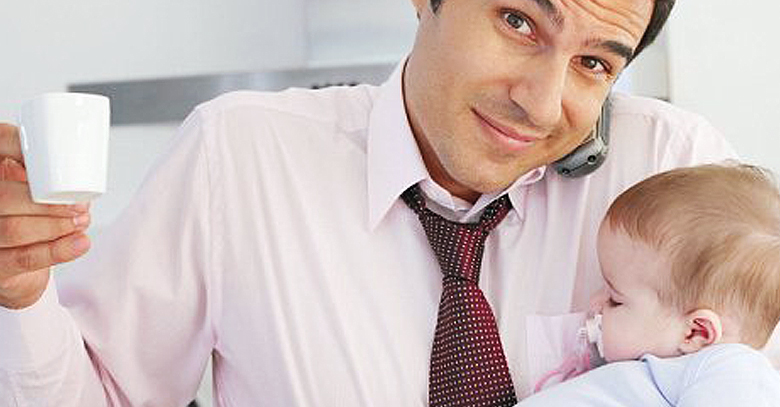 By Zulfiqar Ali Sajwani
The advertising world has been notoriously famous for using women as their prime consumer. From beauty creams to detergents, the legacy of a female shopper has enjoyed its time as the safest plot for every advertisement.
However, time has changed and so have the product portfolios. No more are the manufacturers and service providers only targeting females.
Call it exhaustion of options or acknowledgement of diversity, nobody can deny the fact that we have a new 'evolved' male consumer ready to be exploited.
Advertisers, after realizing this reality, have started to bring in the best for the male consumers.
In order to use their best cards, they need substantial information answering what's and how's of the consumer patterns of men.
In this pursuit, JWT Asia-Pacific surveyed over 1,500 men and women in Singapore, China and Malaysia for their resarch called The "2013 State of Asian Men Study," conducted in Singapore, China and Malaysia, explores the changing roles of men and provides marketers keen insight into shifts in male roles and attitudes. –
Among the plethora of findings, following have caught the eye of the advertisers with astonishment and interest.
MEN ARE THE NEW CARETAKERS OF CHILDREN
The study found out that 81% of men thought their parenting styles were very different from that of their fathers. In contrast to their fathers, most of these men took keen interest in household chores and parenting. This clearly shows that brands like Pampers and Horlicks can no more rely on the mother as the target shopper.
"Brands have a real opportunity to connect with men across Asia through their role as active invested fathers." said Libby Schaub, strategic planning director at JWT Singapore.
THE NEW 'EMOTIONAL' MAN
The study revealed that when men were asked what defines them, emotional support for one's family came a close second i.e. 57% with career success leading with 63%. This represents the fact that men have evolved as the'relationship handlers' who identify themselves as more concerned about their families rather than the wider community.
This was substantiated by another finding that emphasized that men were increasingly focused on their personal relationships in contrast with their social settings. Their role as husbands or boyfriends (64%), fathers (60%) and wage-earners (42%) were far more significant to them than being a loyal citizen (17%) or community leader (4%).
It seems that brands like Emami Fair and Handsome have already taken this fact into account and used the 'attraction of women' positioning for their fairness cream that targets men.
WHO DOES THE GROCERY?
Whereas we always imagine a women putting the items in the basket in the grocery store, the study reflects that round 40% of men said they were largely responsible for grocery shopping.
However, this finding is countered by the fact that 12% of women agreed that their spouse was the primary grocery shopper. Therefore, the retailers have a hurricane of confusion coming towards them regarding who to target in their next ad. The study suggests the marketers to explore ways in which they could help nurture men's relationships with their wives and children, as the same time as "dialing down the testosterone factor".
SOMETHINGS NEVER CHANGE
Whereas the study expressed many changes that have taken play in the contemporary male of today, it reiterated that promoting practical aspects, such as durability or efficiency, were channels that would still appeal to male shoppers. Even the use of digital technology and mobile devices still manages to hit the bull's eye for the patriarchs.
No wonder Harley Davidson, Puma and Nike are still cashing on the 'rugged' and 'sporty' attitude of the gender.
WHAT TO DO NOW?
After this enlightening study, every brand surely has to revisit its next marketing strategy to make it accommodating for the 'new male' of today. No more the old spells of sex and stardom going to work the same way. The nature and nurture debate does play its part here too. So the ball clearly lies in the marketer's court, where she/he will decide whether to hang by the traditions or accept the dynamics with a smile.