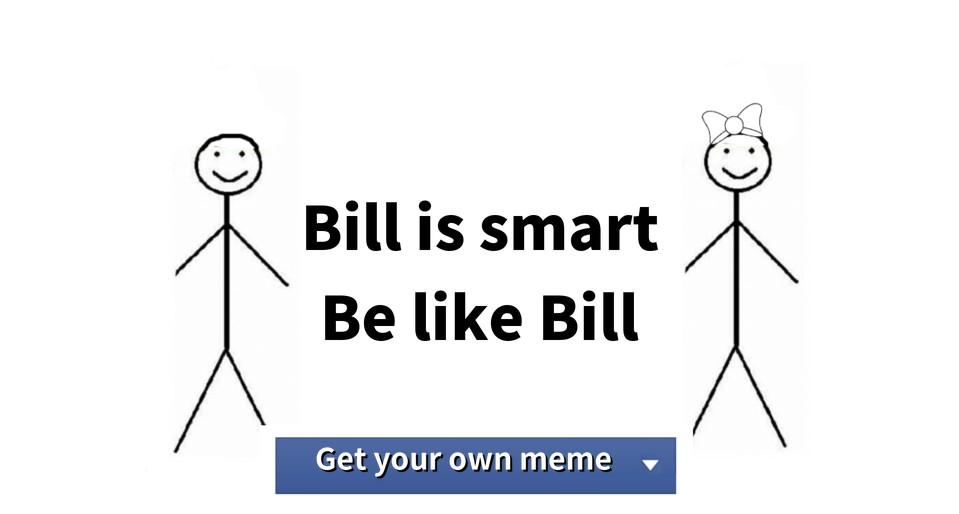 The stick-figure, 'Be Like Me' memes have rolled over facebook in the last week and you surely have seen at least one of your friends sharing it on his timeline requesting all to 'Be Like' him.
'Be like Bill' is a latest Facebook meme that points out and makes fun of weird social media behavior; the stick figure Bill is supposedly very smart and has exemplary online etiquette since he does not update his status when it's raining outside, or whine on social media forums for attention; he doesn't text during movies or photoshop his profile images.
Meet "Be Like Bill," a new Facebook meme that pokes fun at bad social media behavior. Unlike your average, non-stick person, Bill has perfect online etiquette. Bill doesn't respond to trolls, text during movies, complain in a status update for attention, or Photoshop his profile pictures.
Hence, the memes declare that "Bill is Smart-Be like Bill"
It's actually a lot of fun and you can make your own version of 'Be Like Me' memes via using custom 'Be Like Me' Memes generator. Here is how it works:
Following are some simple steps to generate your own customized version of 'Be Like Me' memes:
1. First you have to go to the meme generating website Blobla.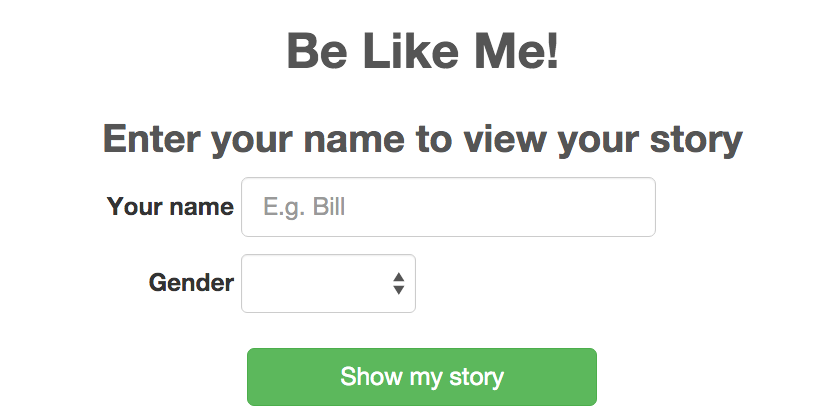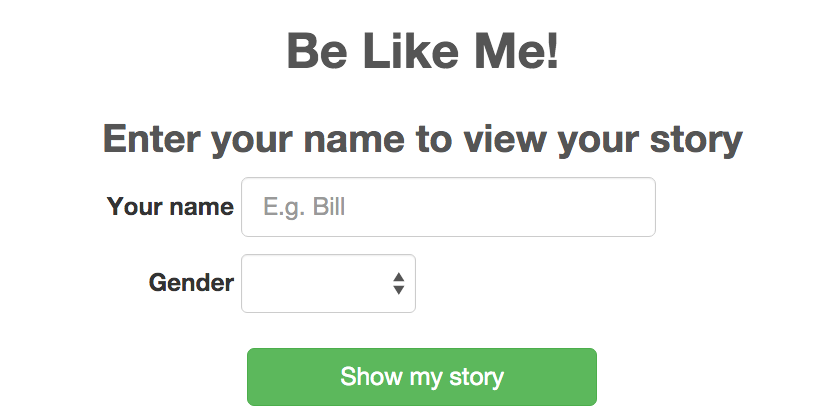 2. Type your name in the name box and then move on to the next tab.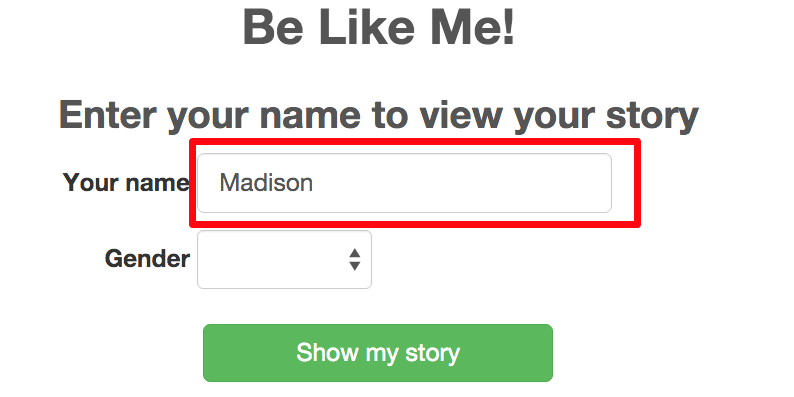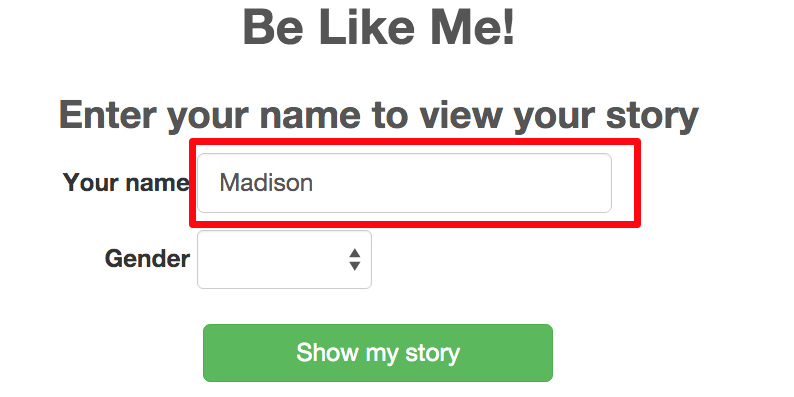 3. Select your Gender.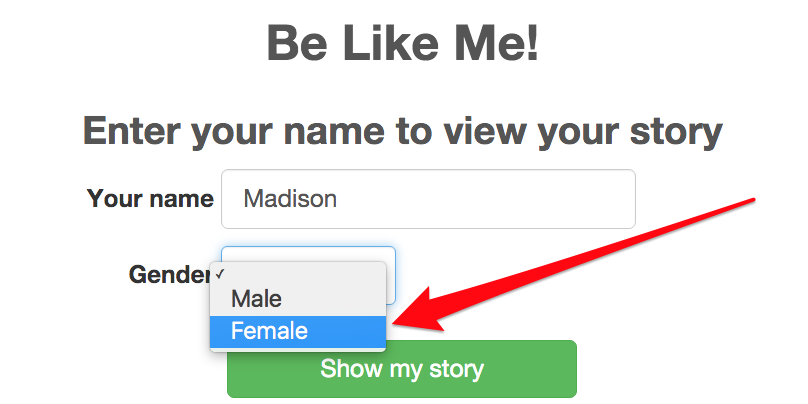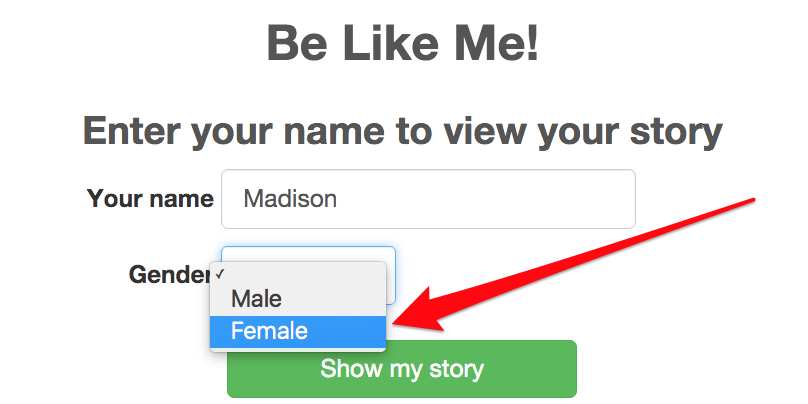 4. Next, Click on "Show my story" button and wait for few seconds for your own 'Be Like meme'.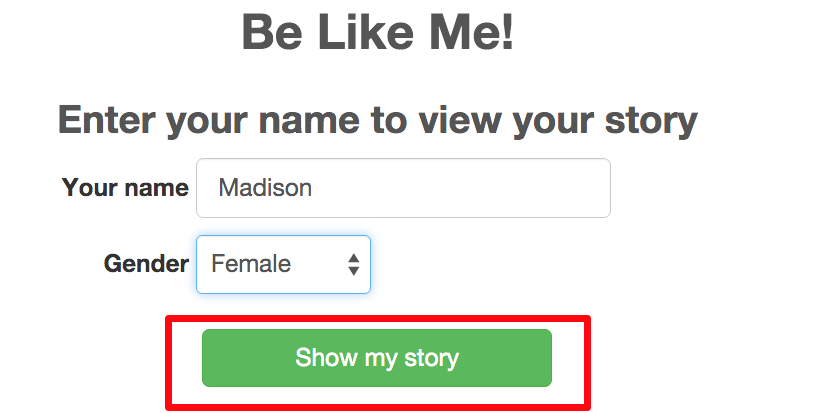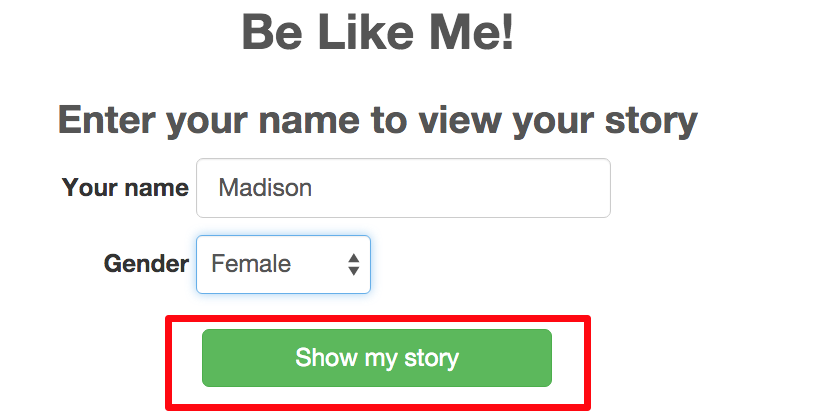 That's all; your own customized meme is now available. Share it on your timeline with your friends and if you don't like it click the 'Try Again' button to make another.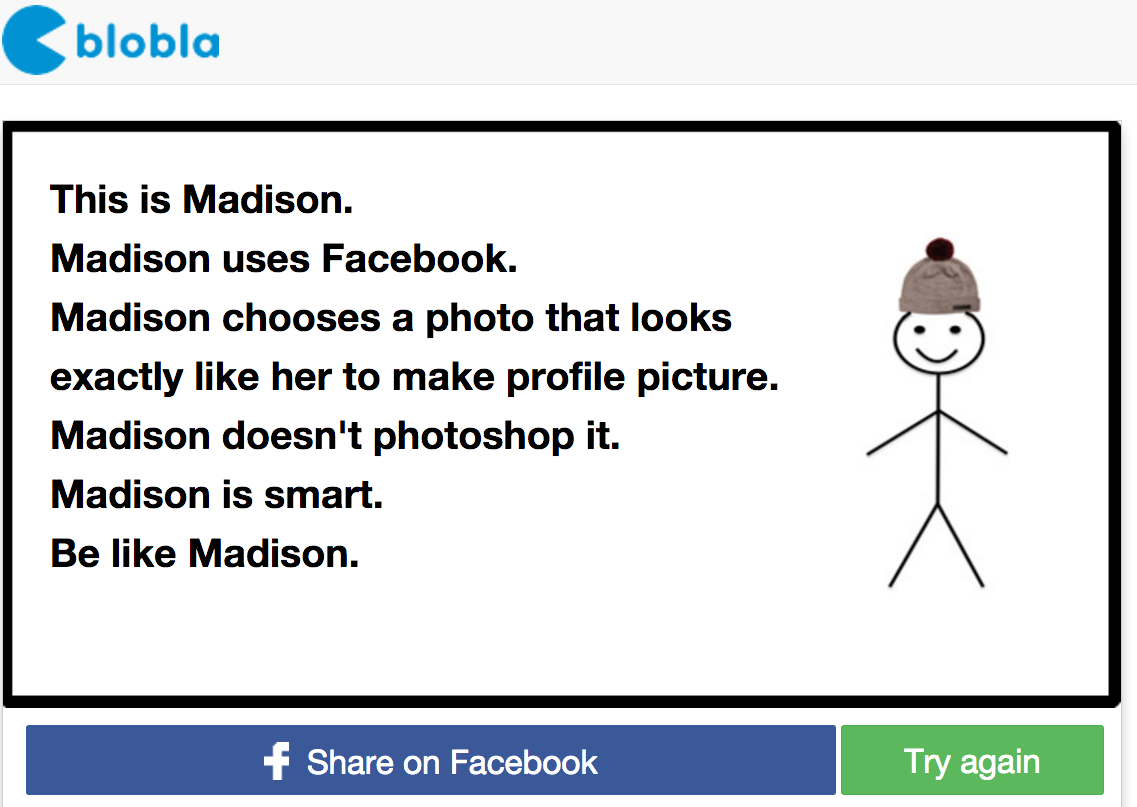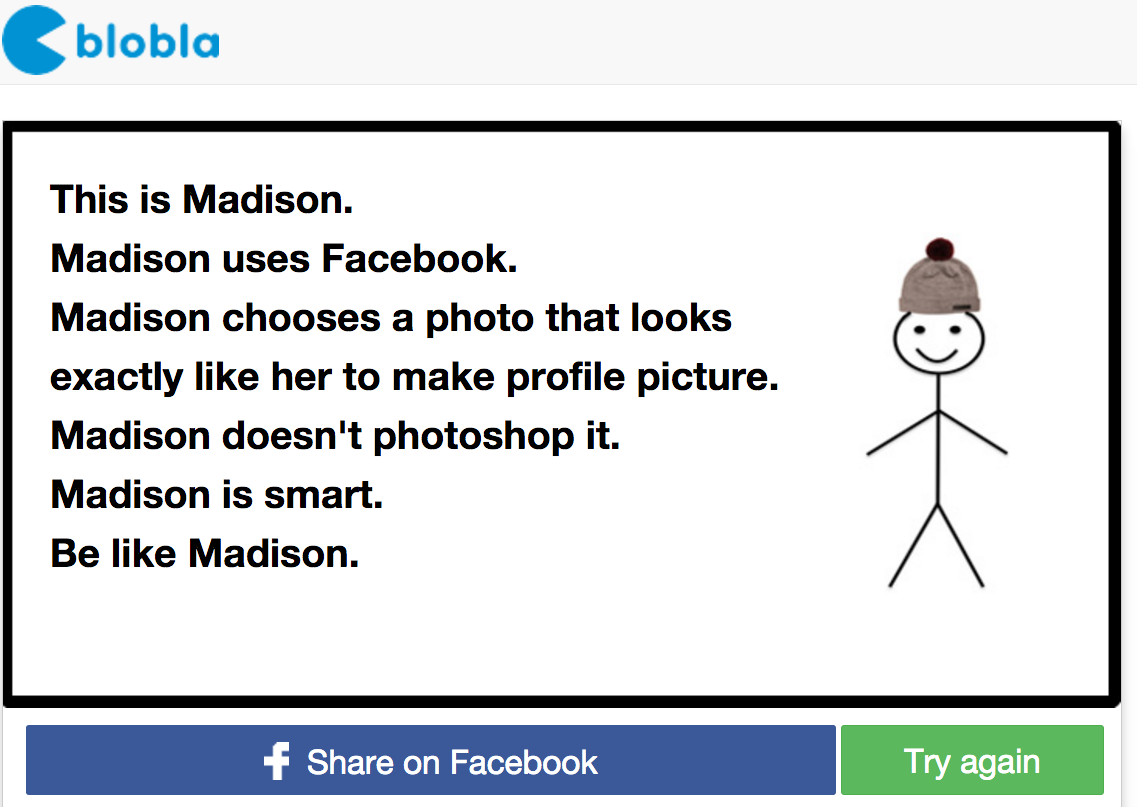 Just Remember 'Be like Bill!

Stay tuned to Brandsynario for more updates.