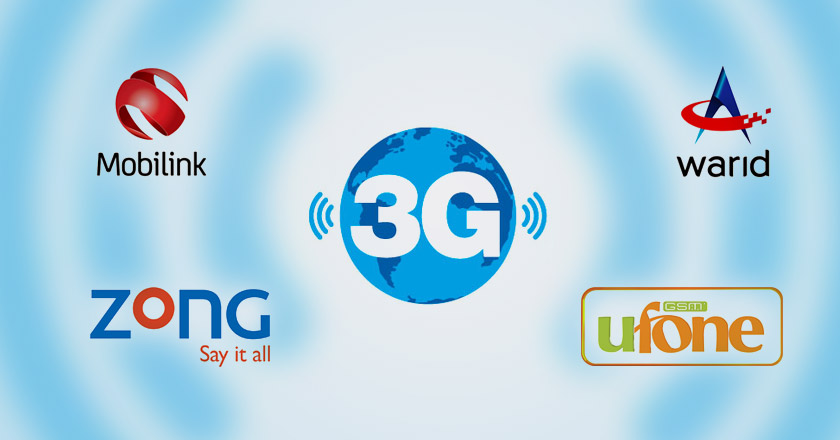 By Hassan Wasti
The 3G/4G fever is fresh and alive in Pakistan these days, the people are ready to jump into the next generationand the operators are gearing up for the much waited auction which lees than a month away now.
The big question on everyone's mind is WHICH TELCOS WILL GET THE LICENSE FOR 3G IN PAKISTAN?
According to the current deal, there will be at most three operators who will get the license for 3G network and only 2 operators will get the control of 4G network in the country.
With every second passing the Pakistani people eagerly wait to see which one of the operators get in on the deal, everyone hopes that it is their preferred network which will be awarded the contract for high-speed broadband internet.
The proposition clarifies that this will be a bloody battle between the operators as there are limited seats to the number of winners in this deal.
The proposition states:
There are currently five operators in Pakistan
At least four operators are in do-or-die situation to win next-gen license
There are (slight) chances of new entrant as well
To get a 4G license, winning a 3G license is mandatory
The game is simple, four service providers will compete for three 3G license and out of these three any two with 3G license will be given the access to 4G.
The operators who get left behind in this war will lose a major chunk of market share and even pack up its operation because the future is 4G in Pakistan.
Two networks worthy enough to get this license will get their ticket for a profitable survival for the next decade as the ones with 3G will operate with equal survival however on a lesser profit margin.
Mobilink is the current market leader with 37 million users and with 3G technology already in place, Mobilink users have a fair chance of experiencing 3G or 4G network in the country.
Telenor sits next in the table with 32 million users and with current upgrades to its network they are pumped and ready to get in on the deal and win it for their users out there.
Ufone is the third biggest entity in the country covering a major chunk of market, Ufone is looking to give a head on fight to its competitors as it gears up to win the license and proclaim supremacy over others.
Zong, another service provider which has a decent outreach in the country is well known for its deep pockets and big cheques, two major things that can decide the winner in this race.
Warid is confident about its chances, but the future looks bleak for the service provider as it is predicted that it will be the one left scrapping off whatever is left by the winners in this auction.
These service providers are at their wits end with excitement and pumped up with adrenaline as they hope to be the future leading operators in Pakistan. This is an opportunity to be a part of the phenomena which will shoot Pakistani economy by over Rs 1000 billion, and to be a part of such force is dreams come true of any service provider out there.
Nothing can be said about who will come out on top but everyone hopes that it is their respective operator. Who are you cheering for?