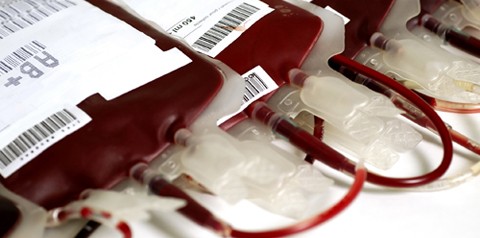 Thee blood banks in Karachi namely Raza Blood Bank, the Emergency Blood Bank and the Voluntary Bank have been sealed by the Sindh Blood Transfusion Authority (SBTA)
After conducting a raid on the centers, SBTA discovered substandard and expired blood bags being kept in the storage of the blood banks. Eventually, the three platforms were shut down by the authorities.
"The registration of the three blood banks has been cancelled permanently and they have been sealed after expired and substandard blood was found in their storage," said SBTA secretary Dr. Zahid Ansari while talking to The News.
Read more: Petrol Prices to Increase by 7% in Pakistan
What's more, it was revealed that even edible food items were also placed in the storage freezers used for stocking blood bags.
"The blood centers were operating without qualified pathologists" Dr. Zahid Ansari added.
The Raza Blood Bank is located in the Kala Board area, the Emergency Blood Bank is  situated in Malir whereas  the Voluntary Bank is established at Star Gate. All three of them have been permanently closed by SBTA
 Read more: Pakistan to Hand Over Gwadar to China on Nov 11