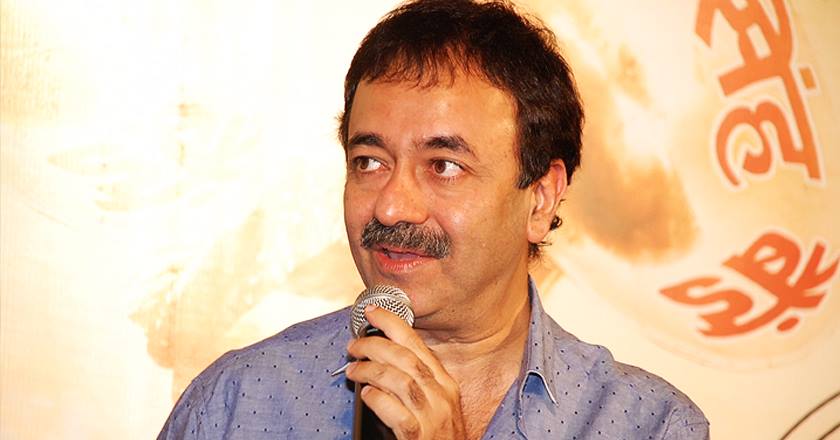 People in Karachi are getting the best kinds of media learning opportunities these days
The Indian film director and editor, Raj Kumar Hirani will be visiting Karachi, Pakistan in the first week of April. He will be conducting film-making workshop for aspiring film-makers at Karachi Arts Council.  No doubt the media in Pakistan is becoming a field of opportunities for students and newcomers alike.
Rajkumar Hirani who is widely acclaimed for his out-of-the-box Bollywood movies like 3 Idiots, PK and Munna Bhai, will be talking about the "technical aspects of film-making".
The Express Tribune had a tête–à–tête with the general secretary of Arts Council, Ahmed Shah who gave in-depth information about his future plans for inviting international film-makers to promote Pakistan's budding artists.
Ahmed Shah stated that, "It is important to bring people who can share their success stories and experiences with the new generation of filmmakers."
Talking about the famous director Shah said, "Rajkumar Hirani had been an editor his whole life before becoming a film director. Learning from a person who progressed from putting the shots together as an editor to calling the shots as a director would be valuable for people."
Shah has plans for plans for inviting Iranian film-makers as well for workshops in Pakistan. He has an opinion about the evolving industry in our country and he asserted that, "Our film industry is improving as the younger filmmakers are acquiring education in filmmaking from abroad. We are only lacking behind technically and such sessions will help us improve our knowledge in regards to the technical side of the craft of filmmaking." 
Here is to hoping that this particular cross-border venture and upcoming projects of the general-secretary turns out to be a success.