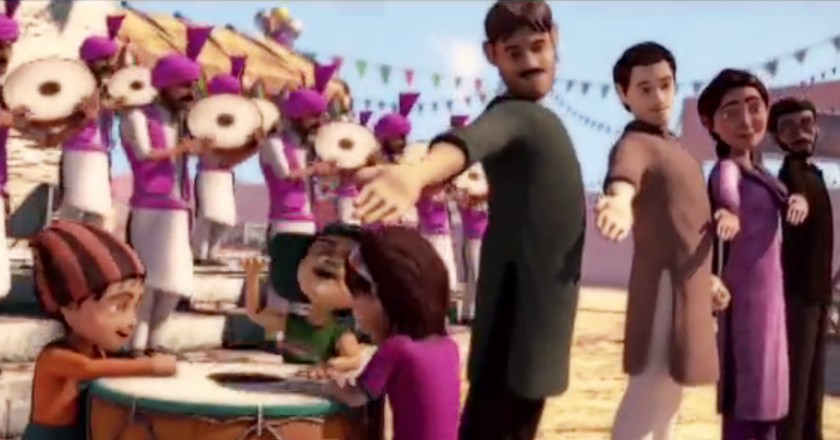 The second track of 3 Bahadur, titled Raunaqein by renowned singer Shiraz Uppal is out. Sung and produced by Shiraz Uppal, Raunaqein is the official OST for 3 Bahadur, Pakistan's first full-length animation movie.
Watch the song here:
Its finally here! Get the first look of the #3BAHADUR song 'Raunaqain', by Shiraz Uppal for #Pakistan's first ever animated film releasing in cinemas on May 22nd!Waadi Animations ARY Films Peek Freans Gluco Safeguard Pakistan Mcdonalds Pakistan Officel Gul Ahmed Fashion Radio 1 FM91 Music Is My Lifeline Apna Karachi FM 107

Posted by 3 Bahadur Movie on Wednesday, May 13, 2015
3Bahadur is a story about 3 children; Amna, Kamil and Saadi who attain superpowers and use them to save their town 'Andher Basti' from the evil overlord Mangu. It is a story about courage, heroism, loyalty and friendship that will inspire the next generation to realize that they hold the power to change the future of Pakistan for the better.
The movie, produced by Sharmeen Obaid-Chinoy, is all set to release on 22nd May 2015 across Pakistan.