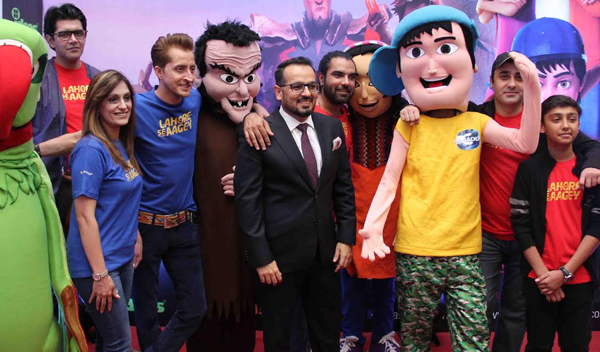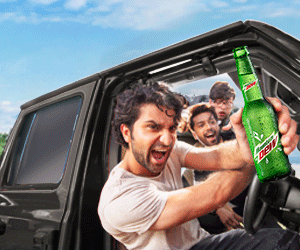 The official trailer and track 'Band Baj Gaya' for '3 Bahadur:The Revenge of Baba Balaam' was launched today with the introduction of a new character, Mitthu. This film is the sequel to Sharmeen Obaid Chinoy's 2015 animated blockbuster, 3 Bahadur.
Releasing on 15th December 2016, 3 Bahadur: The Revenge of Baba Balaam, features voiceovers by Fahad Mustafa, Behroze Subzwari, Sarwat Gillani, Ahmad Ali Butt, Khalid Malik, Zeba Shahnaz, Zuhab Khan, Arisha Razi Khan, Hanzala Shahid, Ali Gul Pir, Mustafa Changezi, Badar Qureshi and Bassam Shazzali. Shiraz Uppal has composed the soundtrack of the film.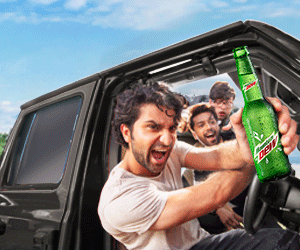 https://www.instagram.com/p/BMFQNM5h4JO/?tagged=3bahadur
The story line revolves around three friends who find themselves at odds with each other after successfully reclaiming their town from Mangu the villain . When Deenu their trusted friend lands into trouble they have to find a way to come together again. They know that only then can they defeat the all powerful Baba Balam who seems to have cast a spell on their bustling Roshan Basti.
Watch the trailer here.
Academy Award-winning film director Sharmeen Obaid-Chinoy shares, "Revenge of Baba Balaam is a family entertainer. You will laugh at the antics of Mithu the parrot and be in awe at the courage displayed by the 3 Bahadur.  At Waadi Animations we create films so that children can see a reflection of themselves on the big screen. We want them to go home from the cinema feeling that they too can be tomorrow's heroes."
Salman Iqbal, Founder and president ARY Digital Network states, "We are pleased to be a part of this venture as 3 Bahadur was the biggest animated venture in Pakistan. With the sequel, we hope to surpass and exceed all viewer expectations".
Jerjees Seja CEO ARY Digital Network shares "3 Bahadur is another entertainment venture for the children of Pakistan – which hopes to show them that it is only when we work together that we can overcome the greatest obstacles."
The sequel also introduces new characters as well as sponsors to the animation industry.
3 Bahadur was Pakistan's highest grossing animated film and garnered a large base of fans. The movie is scheduled for release on 15th December 2016.
About '3 Bahadur The Revenge of Baba Balaam':
Mangu has been vanquished along with the evil key of power. Roshan Basti is once again safe thanks to Amna, Saadi and Kaamil. However unbeknownst to anyone, Baba Balaam, the sly and villainous sorcerer who gave Mangu his powers has returned to take revenge on the 3 Bahadur and gather an army to defeat the powers of good once and for all.
About Waadi Animations:
Waadi Animations is a joint venture company by SOC Films and ARY Films. The company is dedicated to producing animated content including feature films, short films, TV series and commercials. 'Waadi Animations' first film, 3 Bahadur released in Pakistani cinemas on May 22nd 2015 and is now the highest grossing animated movie in Pakistan.