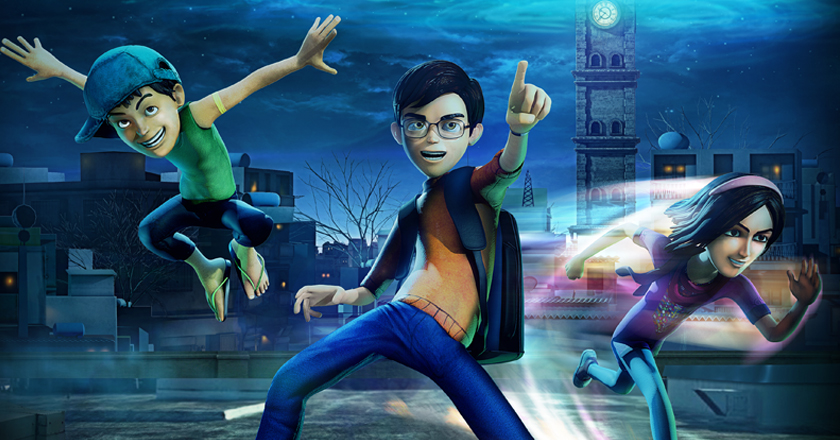 On 23rd December 2014, Waadi Animations officially launched the first look of their debut film "3 Bahadur" at an exclusive event at Nueplex Cinemas in Karachi. This is the first-ever full-length animated film made in Pakistan and it revolves around 3 superheroes. It is all set to hit theatres in May 2015.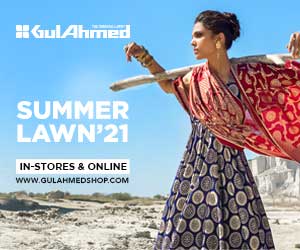 The event was a starry, action-packed and exciting affair, much like the movie itself. Hosted by Fahad Mustafa and attended by the President and Founder of ARY Digital Network, Salman Iqbal and CEO of Waadi Animations, Sharmeen Obaid Chinoy, the event was attended by noted celebrities, media personalities, film lovers and key people from the press.
Salman Iqbal proclaimed that it was time for children of Pakistan to be recognized and celebrated for their brave outlook.
There were speeches by the main sponsors of the movie as well and this included Zulfiqar Ali Ansari, Head of Marketing at English Biscuit Manufacturers (Pvt.) Ltd. (EBM), Aziz Jindani, Commercial Operations Leader at P&G Pakistan and Jamil Ahmed Mughal, Director of Marketing & Development, McDonald's Pakistan.
An exclusive behind-the-scenes footage and clippings were aired for the entertainment of the audience. The first look of the movie and trailer was also aired and thoroughly enjoyed by all present. 3 Bahadur is a classic heroic tale of Pakistani origin which revolves around the friendship and fight-against-evil by the three kids. They are out to save their town and bring back peace to their chaotic neighborhood. It is a story about overcoming odds in the most adverse of circumstances
The Movie is a collaborative effort which joins together two great names in the entertainment industry and they aim to produce a brilliantly directed, superior quality movie. The main sponsor is Peek Freans Gluco by English Biscuit Manufacturers (Pvt.) Ltd. The project is co-sponsored by Proctor and Gamble's Safeguard and McDonalds Pakistan.
The Original Soundtrack for the movie has been produced and sung by much-admired and well-liked Pakistani singer Shiraz Uppal. The promotional effort for the publicity of the movie is also very commendable. A dedicated website with detailed information and downloadable story content will be launched. Waadi Animations is also working on a smartphone video game based on the movie "3 Bahadur" which will be compatible on Windows Phones, Android and on iOs platforms. Apart from that a weekly comic strip depicting the adventures of the three kids and a book based on their story will also be made available by Waadi Animations. These phenomenal and uber-cool promotional activities will be commencing from January 2015.
The end of the event was marked by Sharmeen Obaid Chinoy's speech, being the Creative Director of the movie as well; she mentioned the inspirational ideas and origin of the story of the movie and the role it aims to play in children's entertainment and aspirational value.