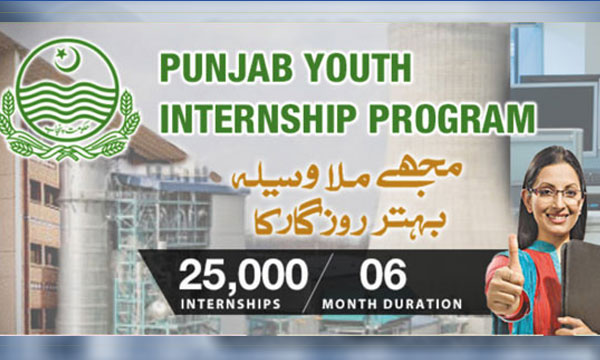 The Punjab government, under the Punjab Youth Internship Program, has announced paid internships for 25,000 people. According to the official website, the Punjab Youth Internship Program (PYIP) is an initiative of the Government of Punjab to equip the unemployed youth with productive skills to obtain better employment opportunities.
Furthermore, the PYIP focuses on the unemployed youth so that they may obtain a basic set of technical skills that will facilitate them in acquiring better working opportunities in their long-term futures.
The students or unemployed graduates can be eligible to apply for this according to the following criteria:
Candidate should be between 18 – 30 years;
Must have completed a minimum of 16 years of education or must fall into the following disciplines:

Technical/Vocational Diploma holders,
Sub-Engineers,
Health Technicians,
Paramedics, Agriculture & Livestock Technicians

Must possess HEC/Technical Boards recognized Degree/Diploma attained from a Local, Foreign, Government or Private institute;
Must possess Domicile of The Punjab Province;
Must possess a valid CNIC or Form B;
Must be a graduate of the year 2012 or later.
Moreover, the six-month internship will pay the candidates PKR 15,000 per month, which will be paid through Easy Pay Cards, while an internship completion certificate will be given to successful candidates at the end of their internship period.
To apply for the internship program, head over to http://pyip.punjab.gov.pk/.
Related: 10 Things Pakistani Graduate Should Do For a Dream Job