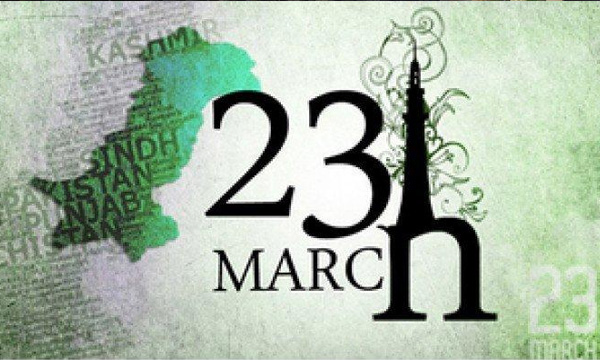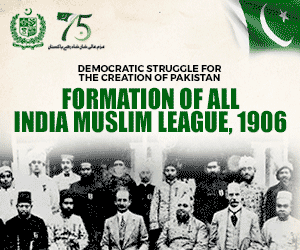 March 23rd is a special day for Pakistanis. It is the day when the very idea of Pakistan was born. And every year Pakistanis celebrate the day with a great deal of zest and fervour. Similarly, 23rd March 2017 is set out to be a grand event. Apart from the military parade, the people of the country will get to double the celebration. This is because they can avail discounts almost everywhere, from restaurants to shopping malls and even online shopping web portals.
Which ones are worth your time and which not, find out here!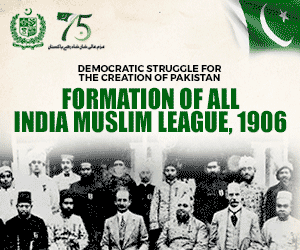 TGI Fridays
If you have planned a full day of fun and adventure, you need good food! TGI Fridays is offering a great Pakistan Day Platter that you can share with family and friends. This offer will be valid from March 20th to March 26th and is available for Rs. 725 + GST.
Gul Ahmed
One of the most loved fashion labels, Gul Ahmed is having a Pakistan Day sale. The best part is, the sale is available both online and in their stores.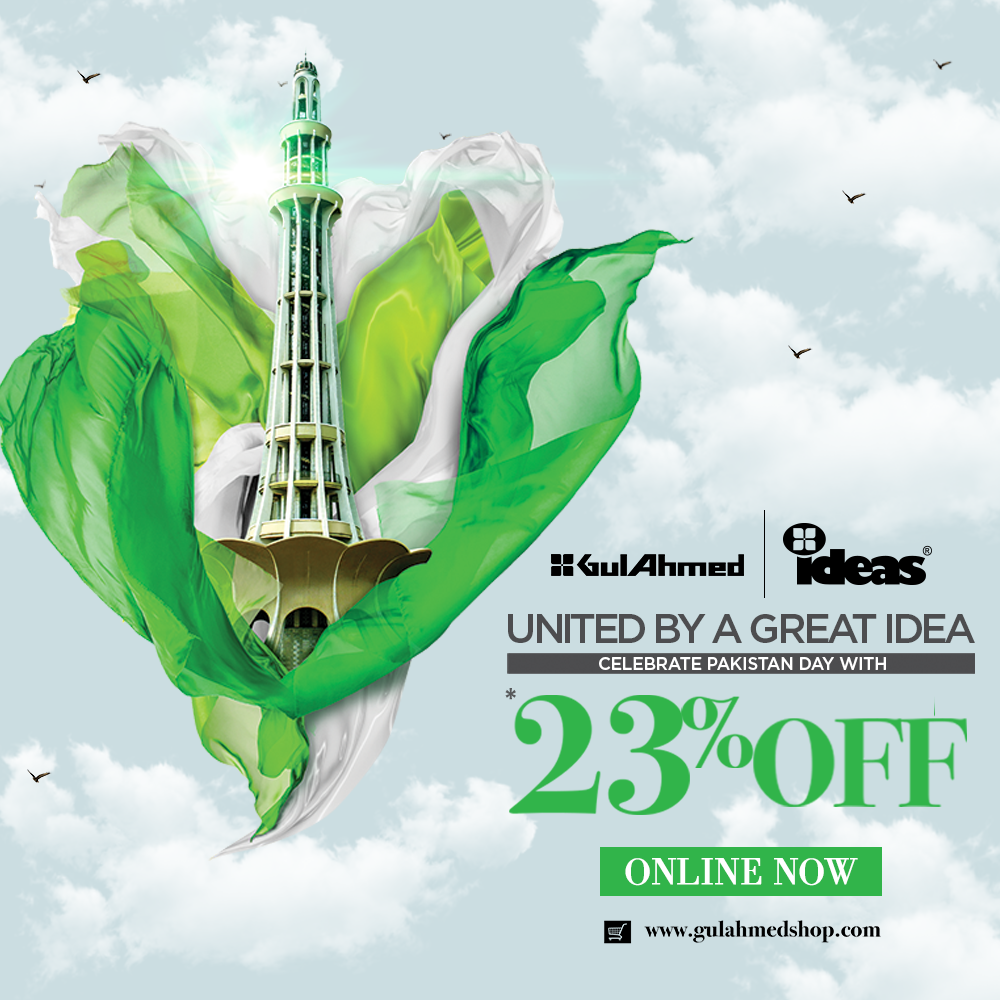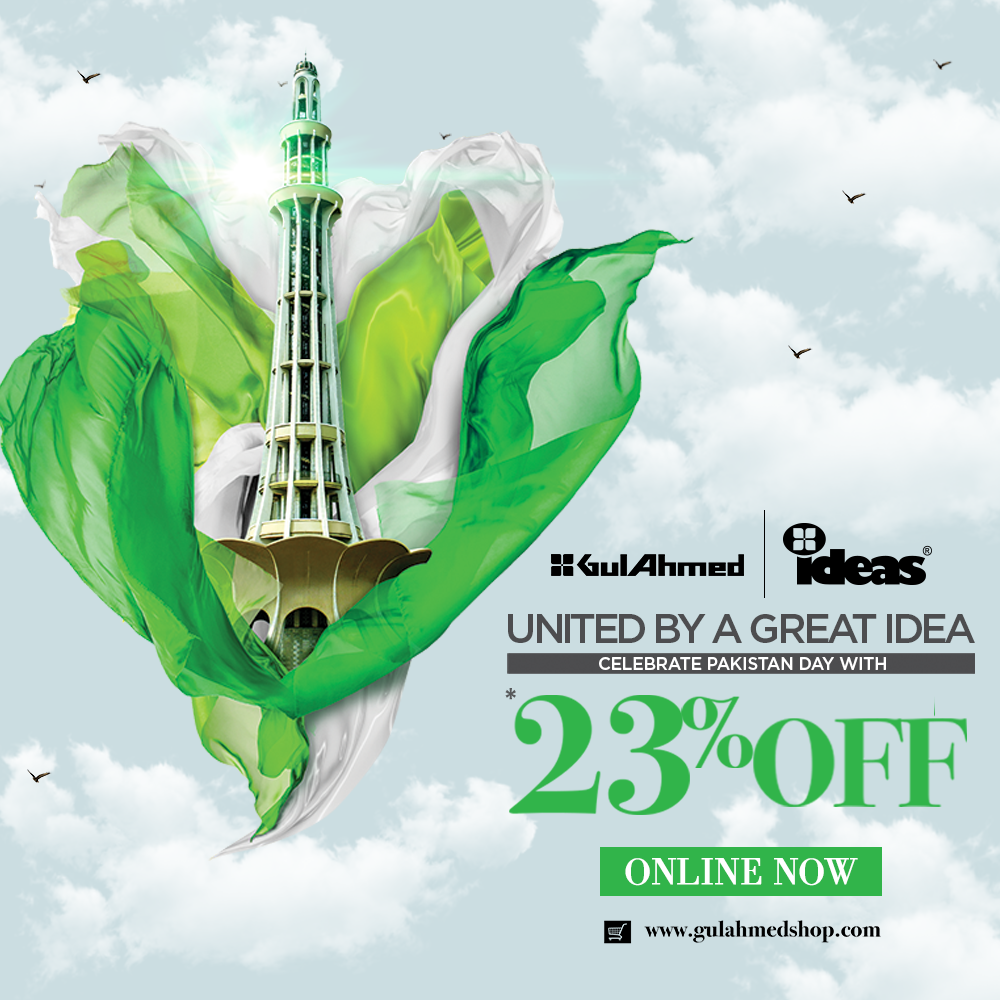 Daraz.pk
Are you one of those people who add lots of items to wishlists and wait for a grand sale? Well here's your chance. Daraz.pk is having a Pakistan Day special sale where you can avail discounts upto 60% off. The sale starts March 20th.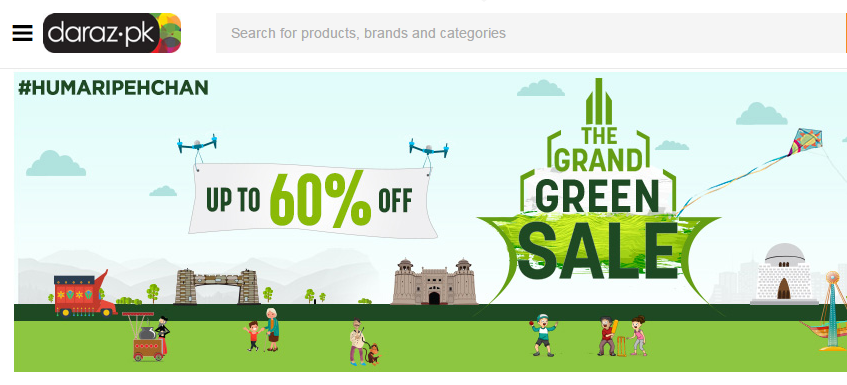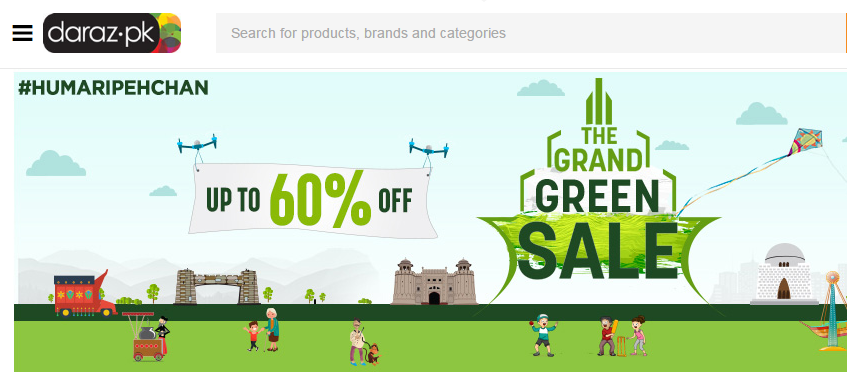 Pizza Hut
Pizza hut has something special planned for March 23rd. If you are looking for a fun thing to do with your little kids, this is perfect. Just register on their facebook and follow the instructions.
J. |Junaid Jamshed
The sale is on! J. | Junaid Jamshed is having a Pakistan Day sale on all its items from clothes to perfumes to makeup. The 23% off sale is already on and will last till March 26th.
Kayseria
The brand is having a 40% sale on all its items to celebrate Pakistan Day.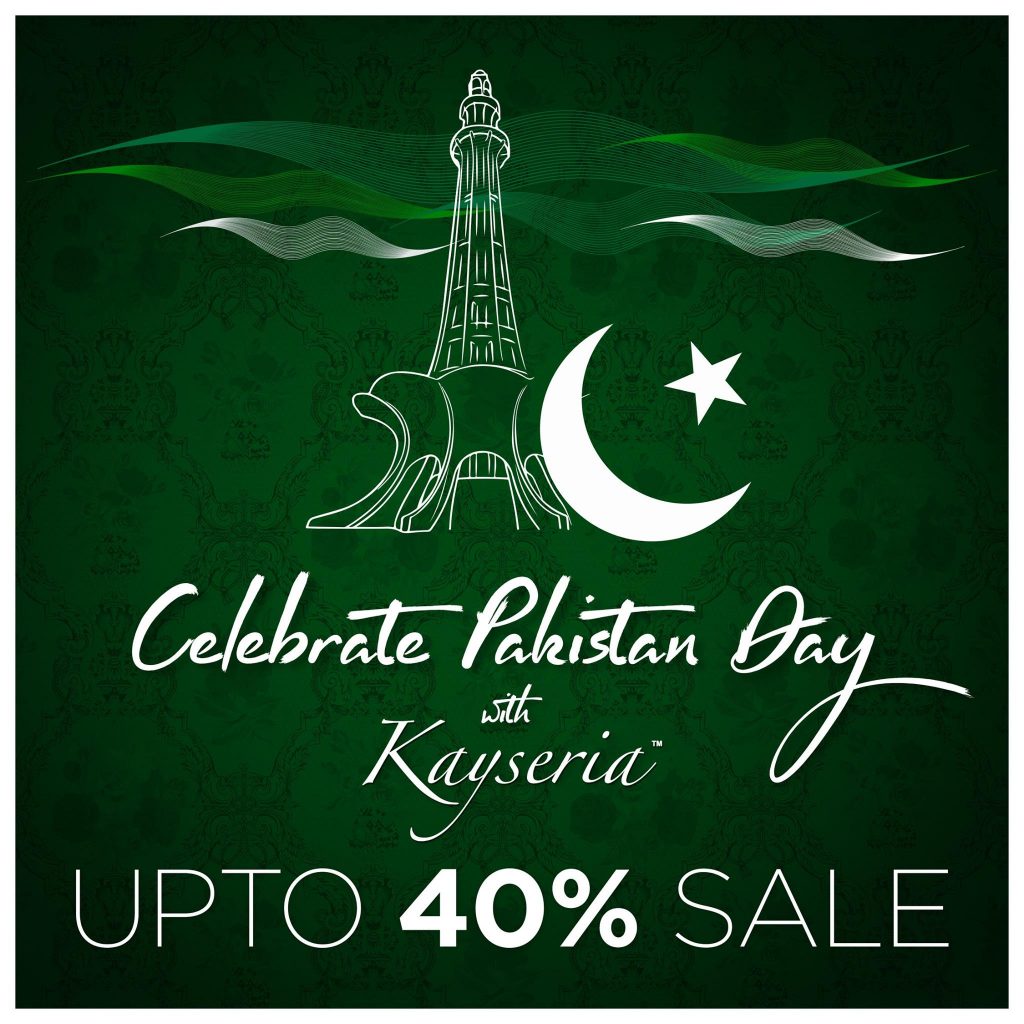 Dolmen Mall
The day keeps getting better. Since it is a holiday, take your family or friends to the mall and find discounts on the following stores.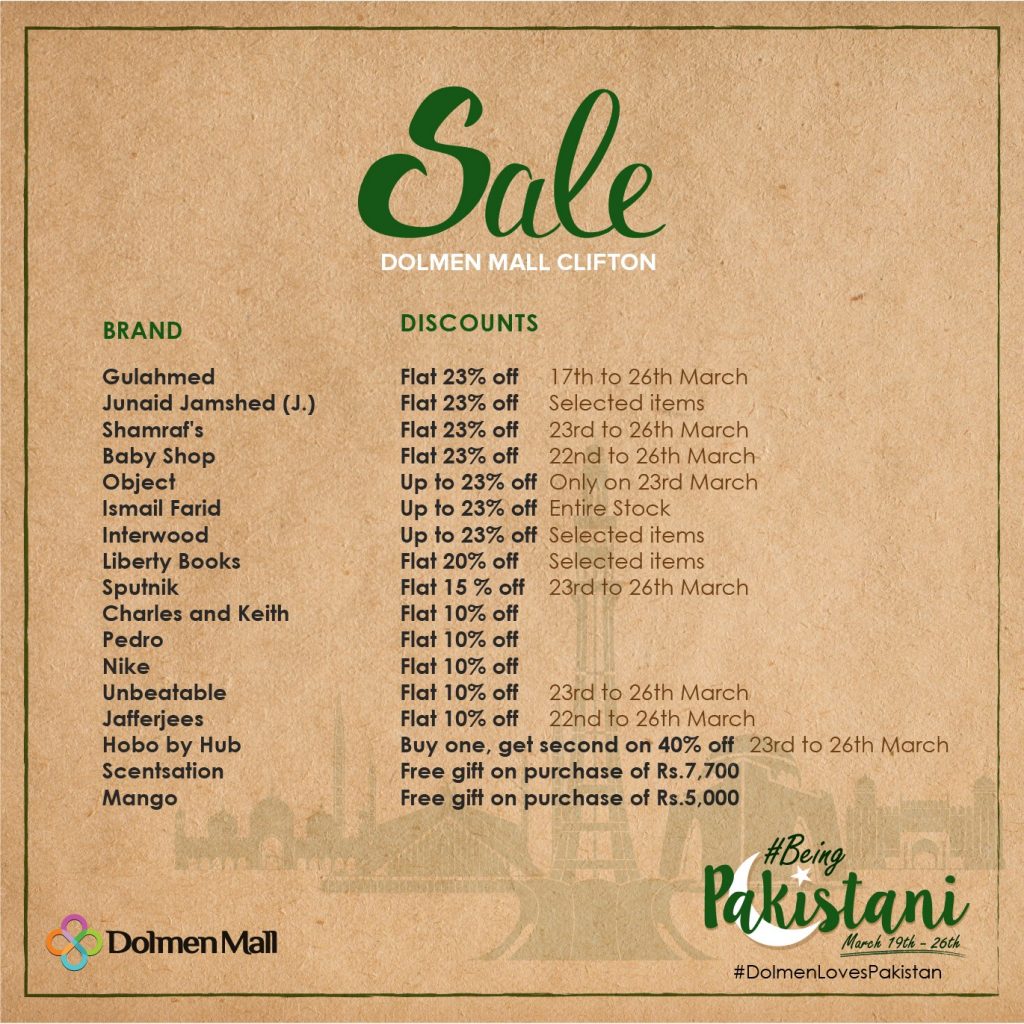 Kaybees
Wear green on 23rd March and you can score yourself a free ice cream at Kaybees!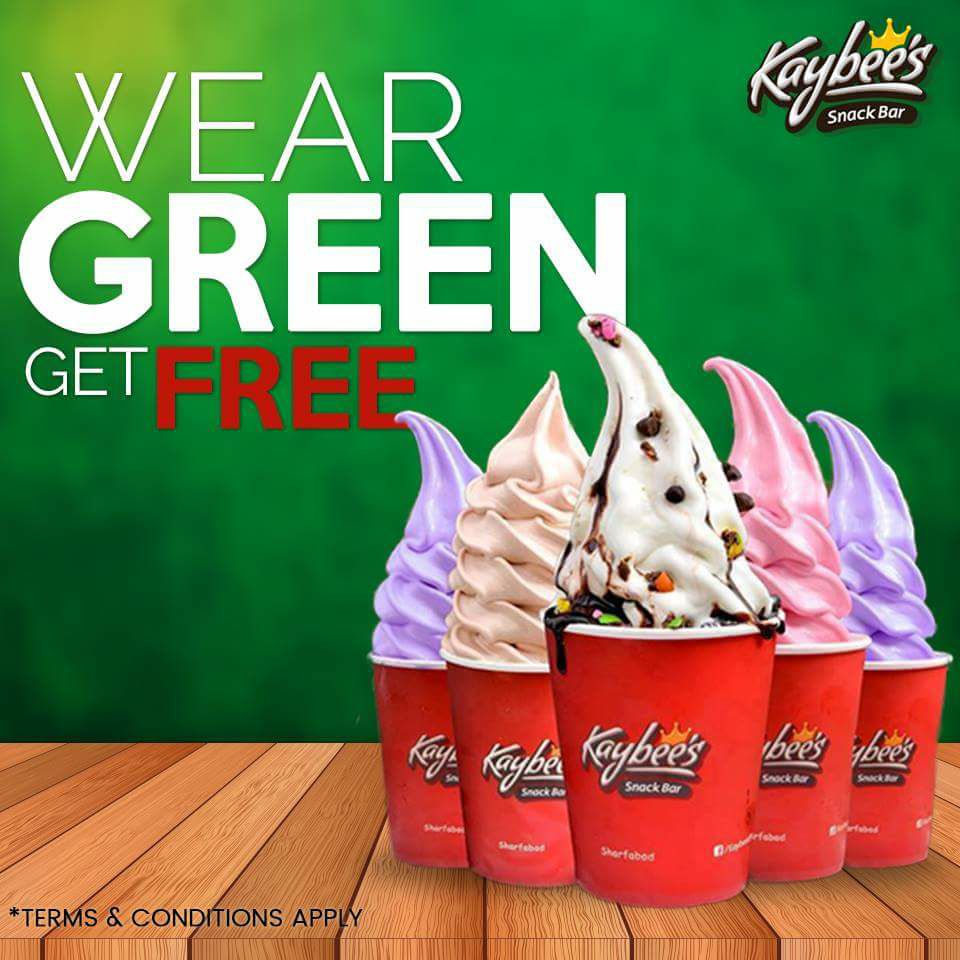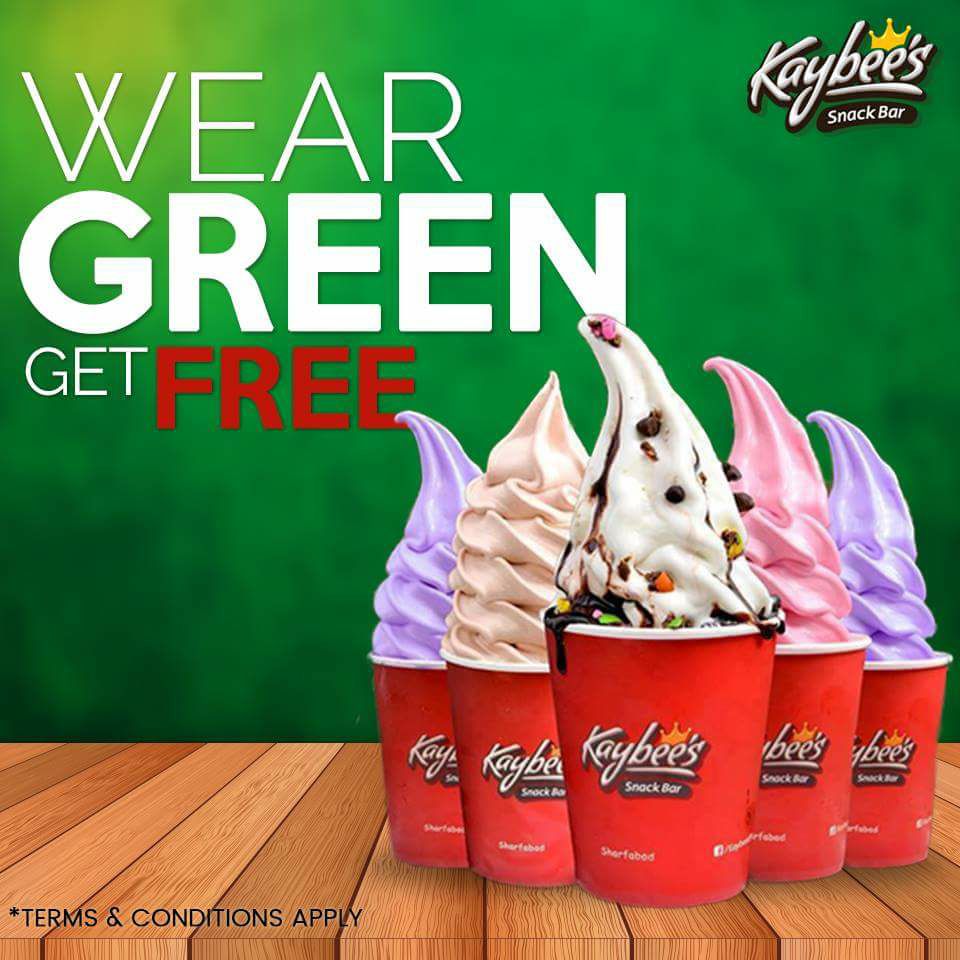 Subway
Visit Subway anywhere in Pakistan and avail this buy 1 get 1 free deal!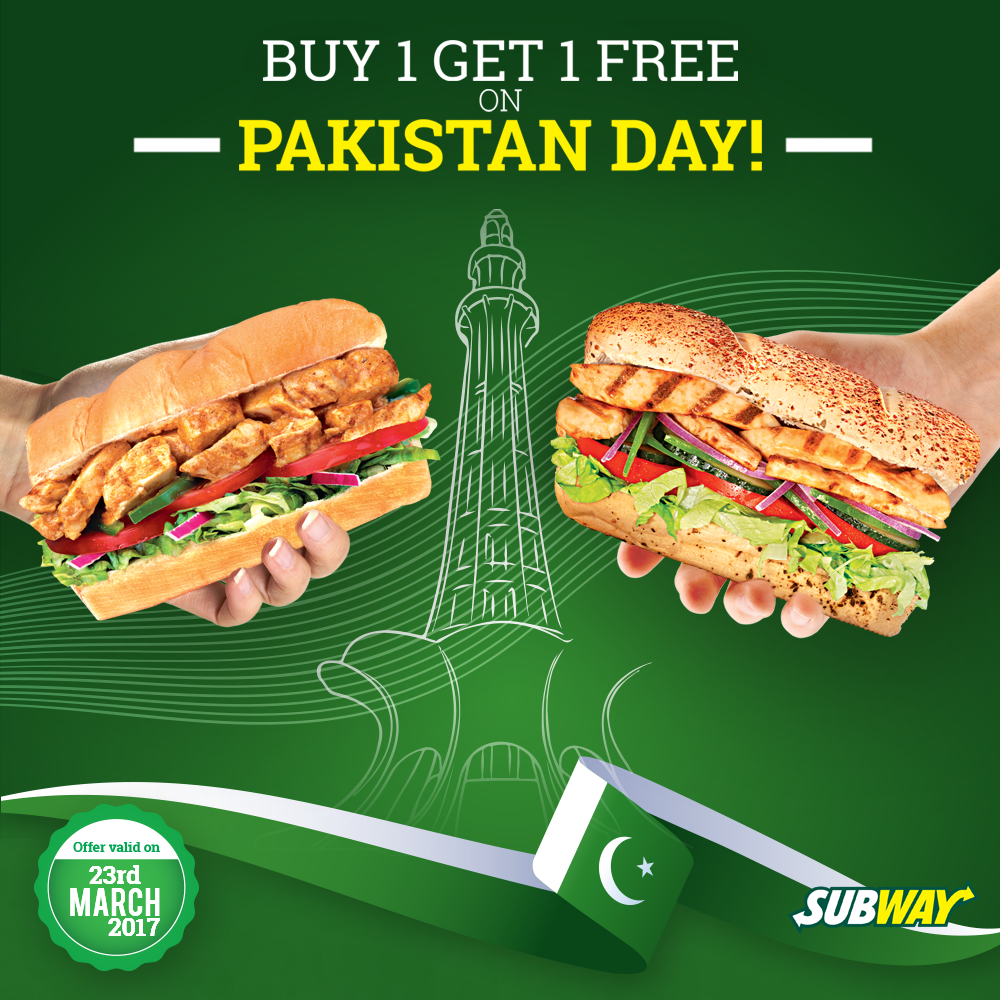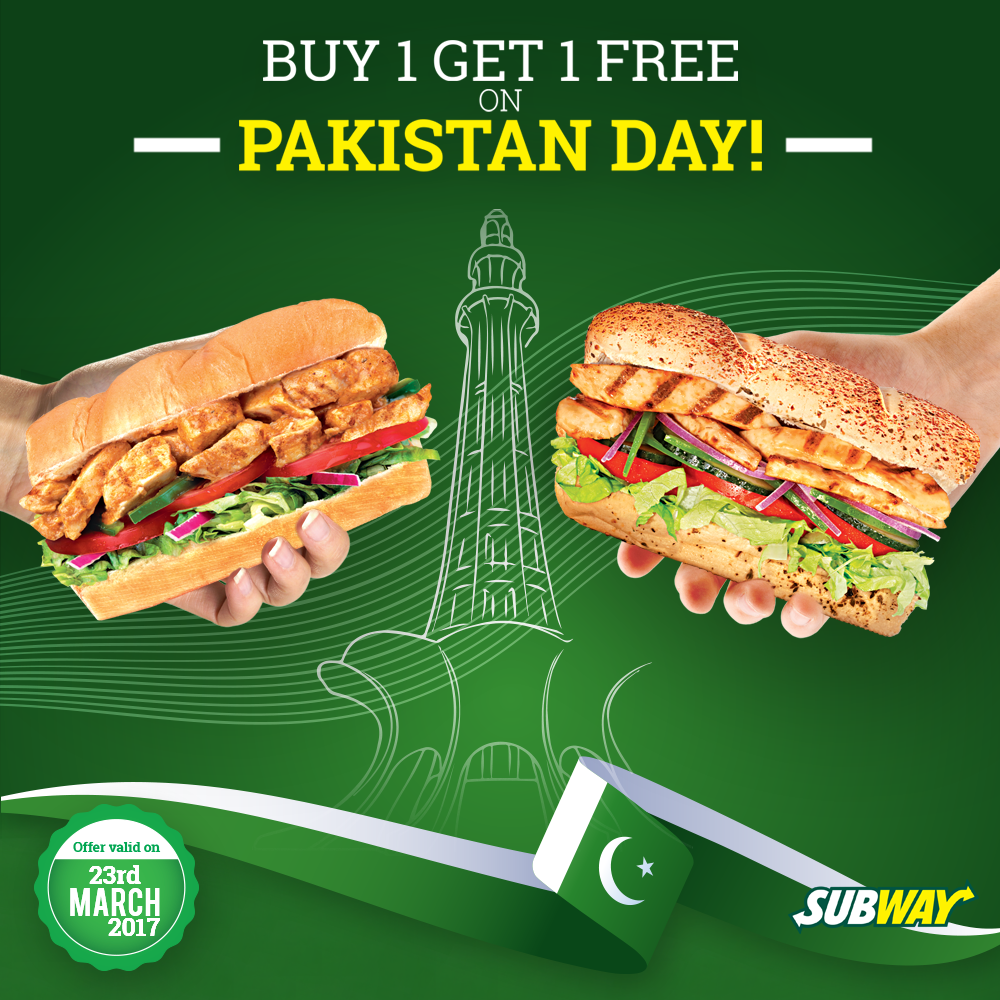 Tavern Grill
Take a friend along to Tavern Grill and enjoy this deal.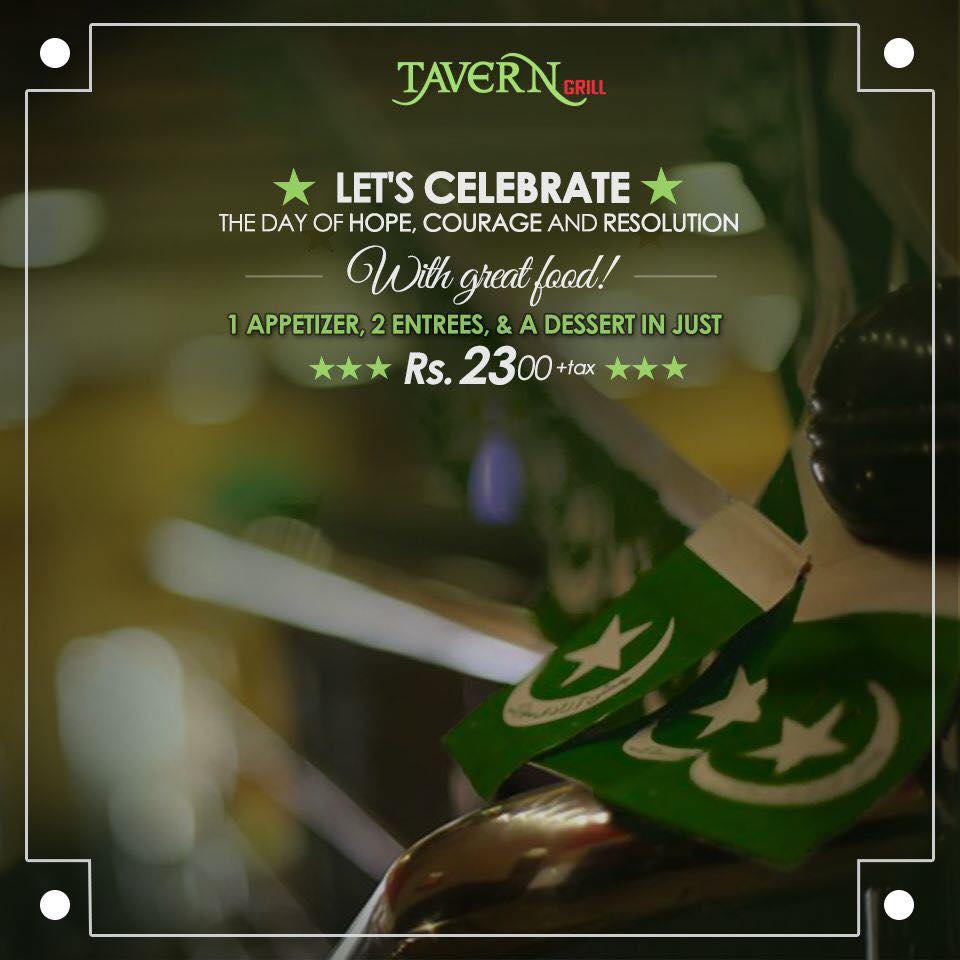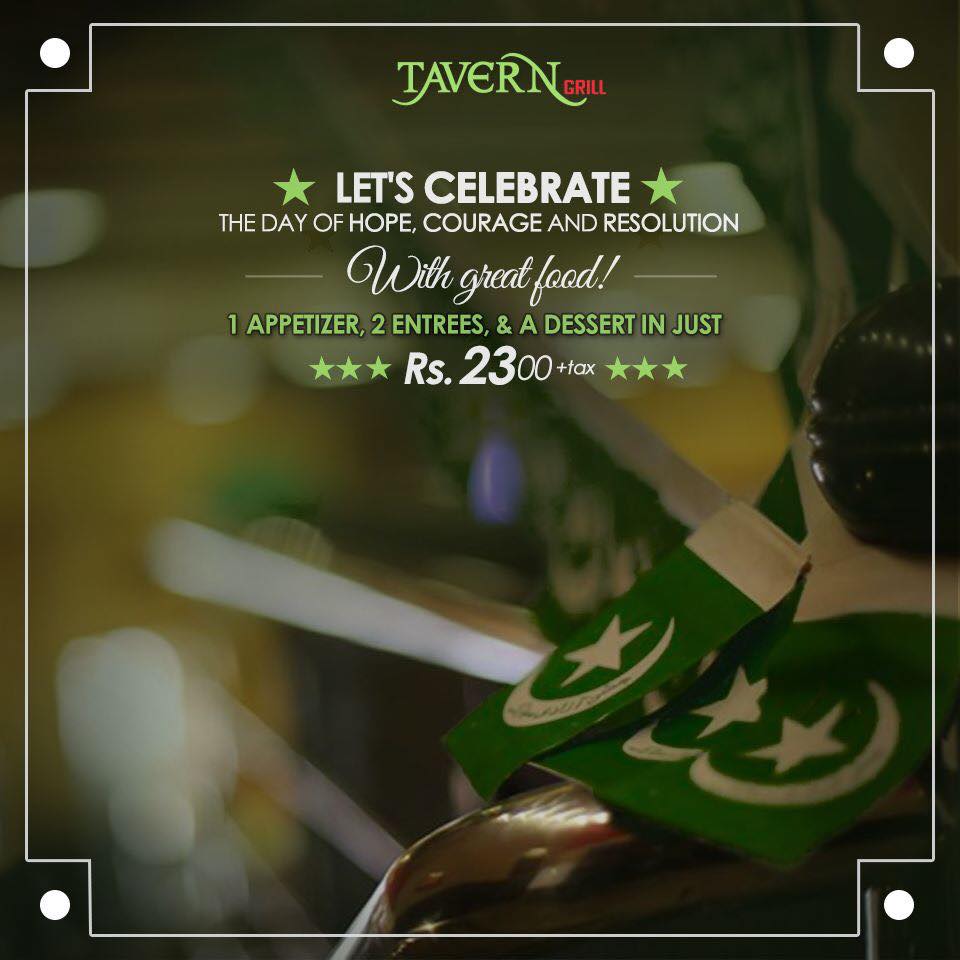 Vintage
Enjoy a 23% discount on Vintage.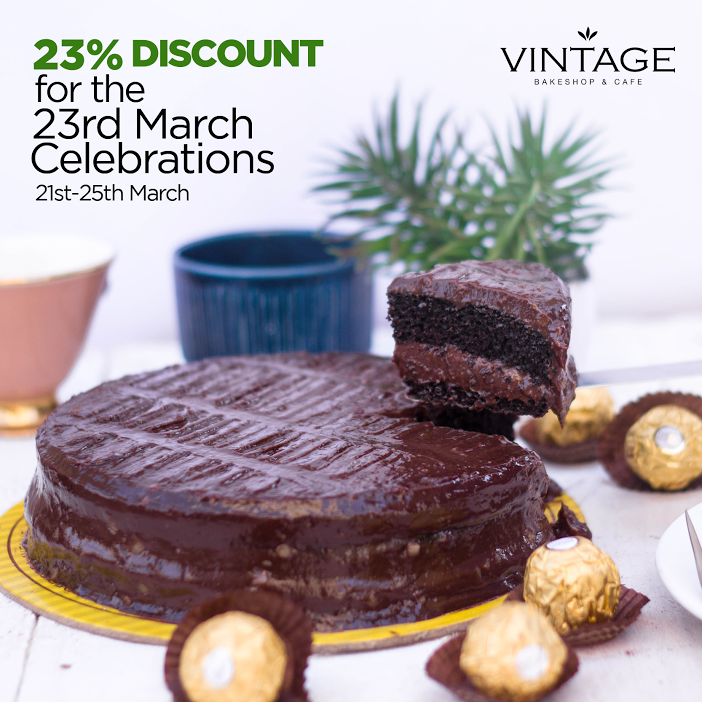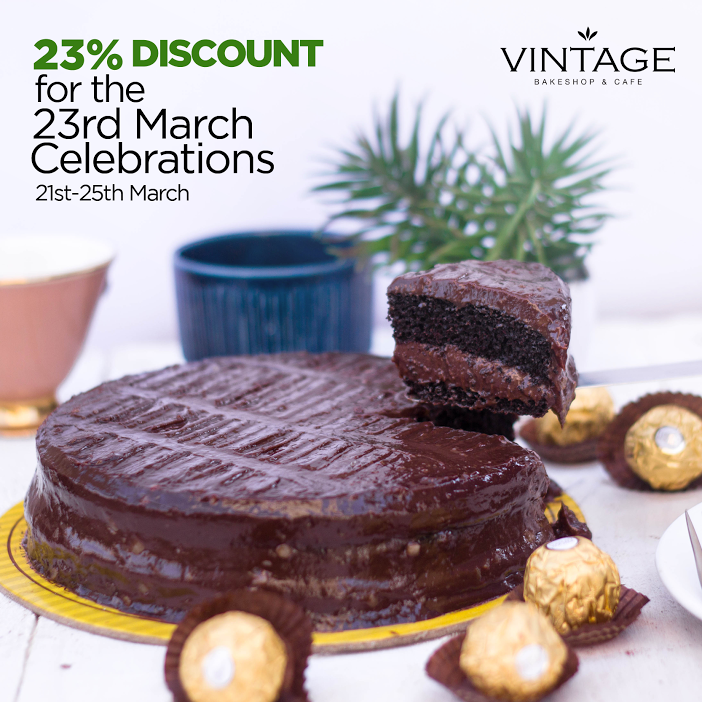 Broadway Pizza
In the mood to celebrate with some pizza? Broadway has some fantastic deals for Pakistan Day!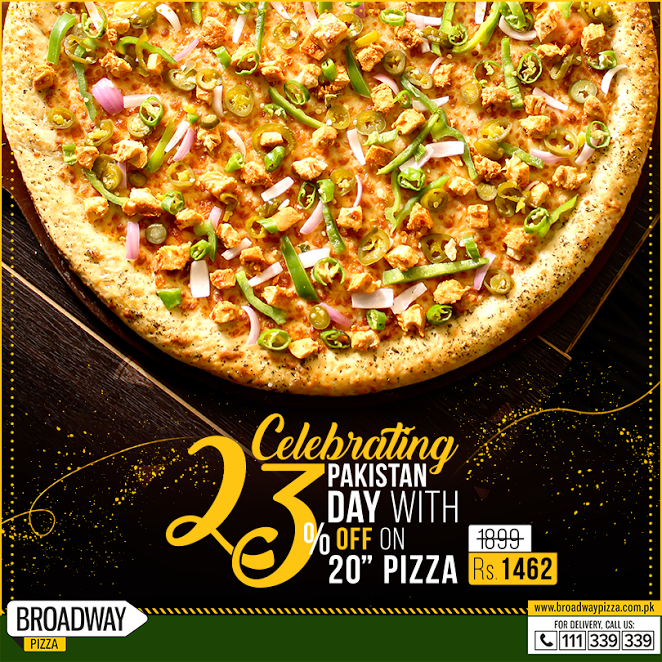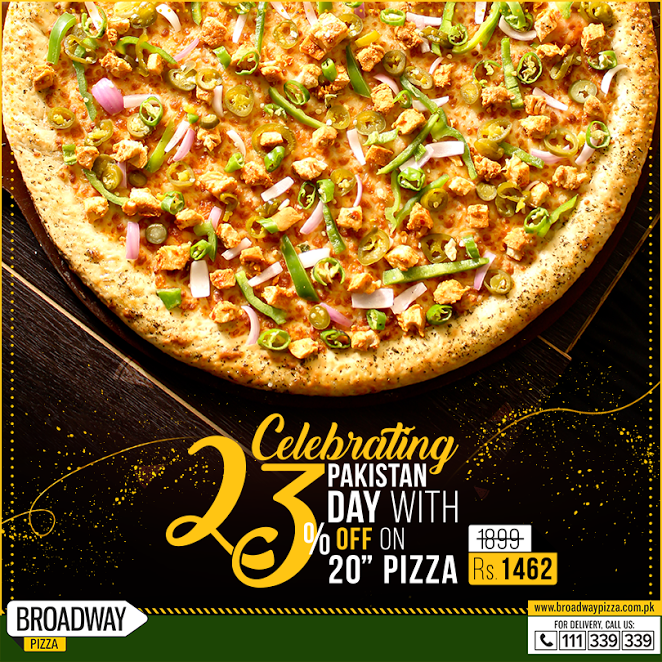 Haochi & Aroi
Fancy some Chinese on Pakistan Day? Ha! Well Haochi & Aroi has these deals going on.

Foods Inn
Foods Inn has this amazing deal going on for Pakistan Day!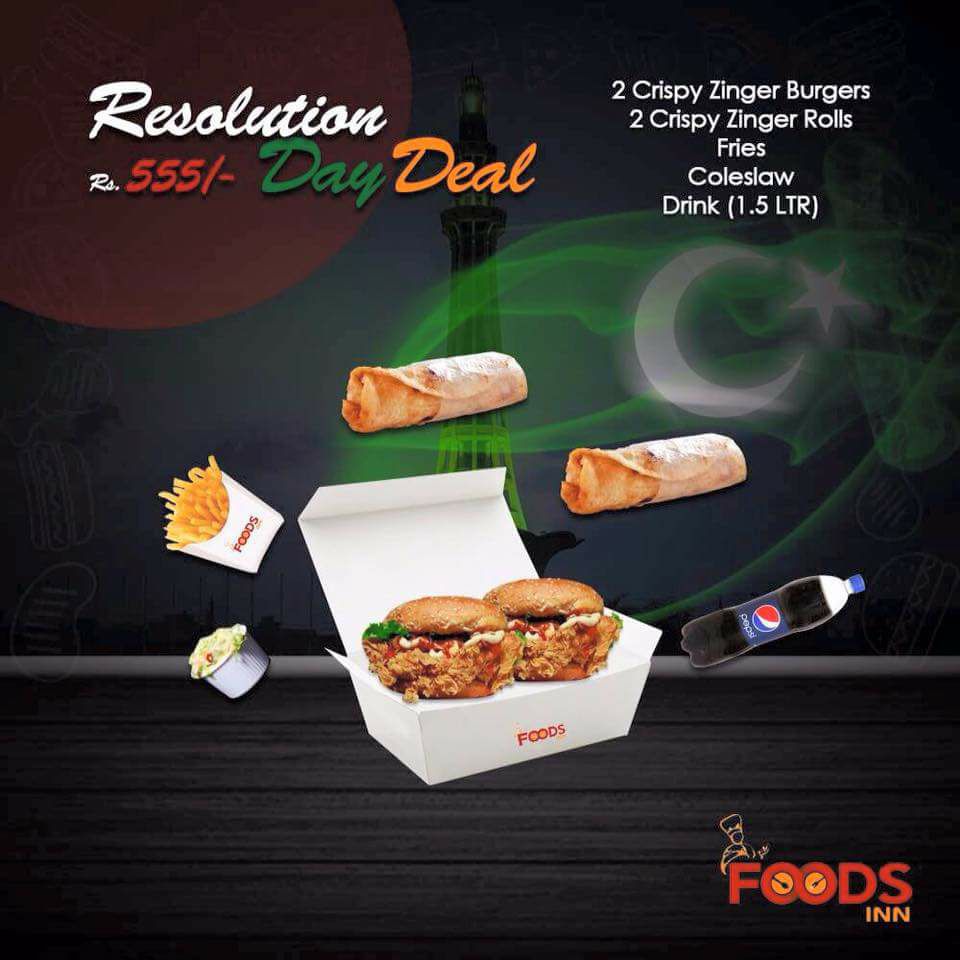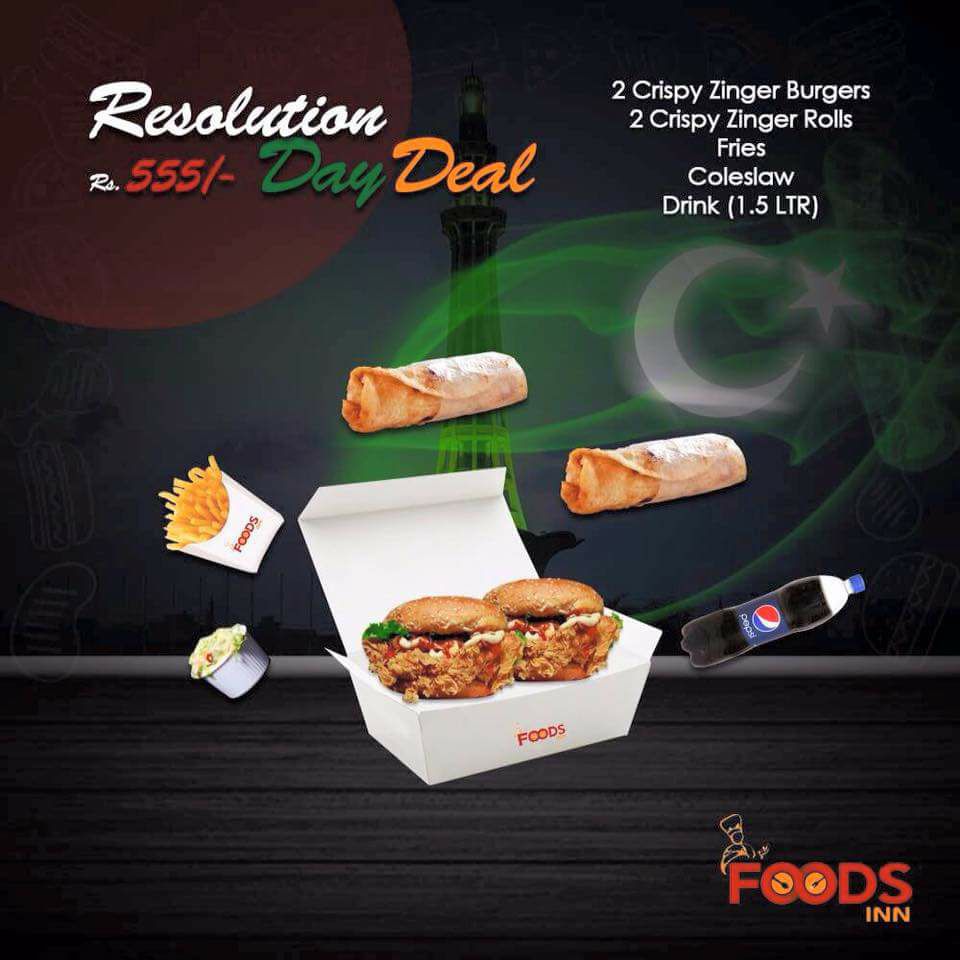 Burger o'Clock
Try out this crazy Pakistan Day deal by Burger o'clock.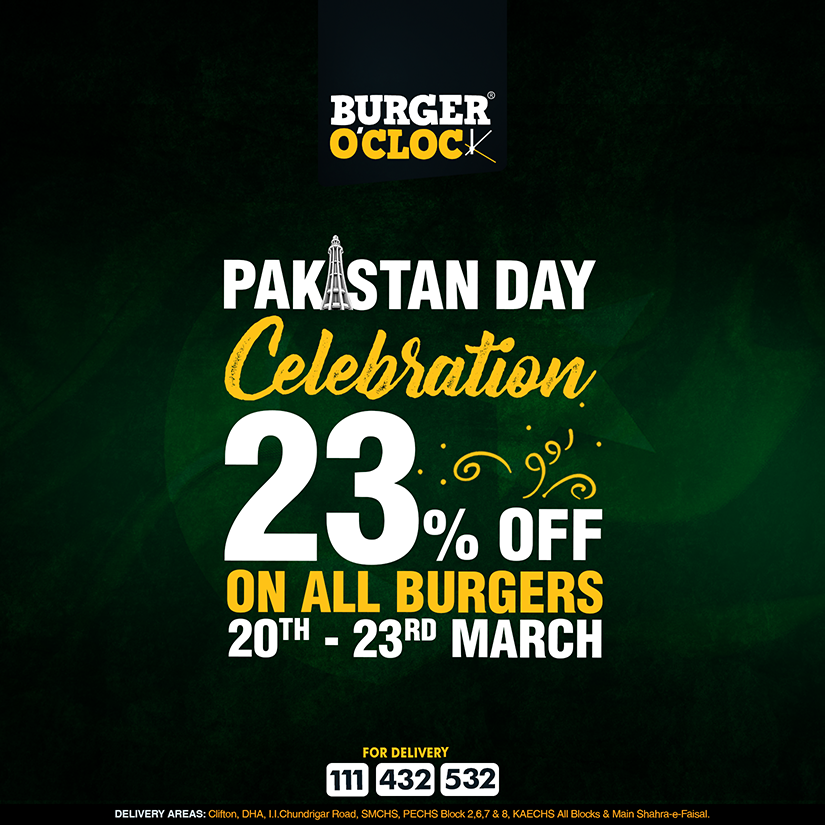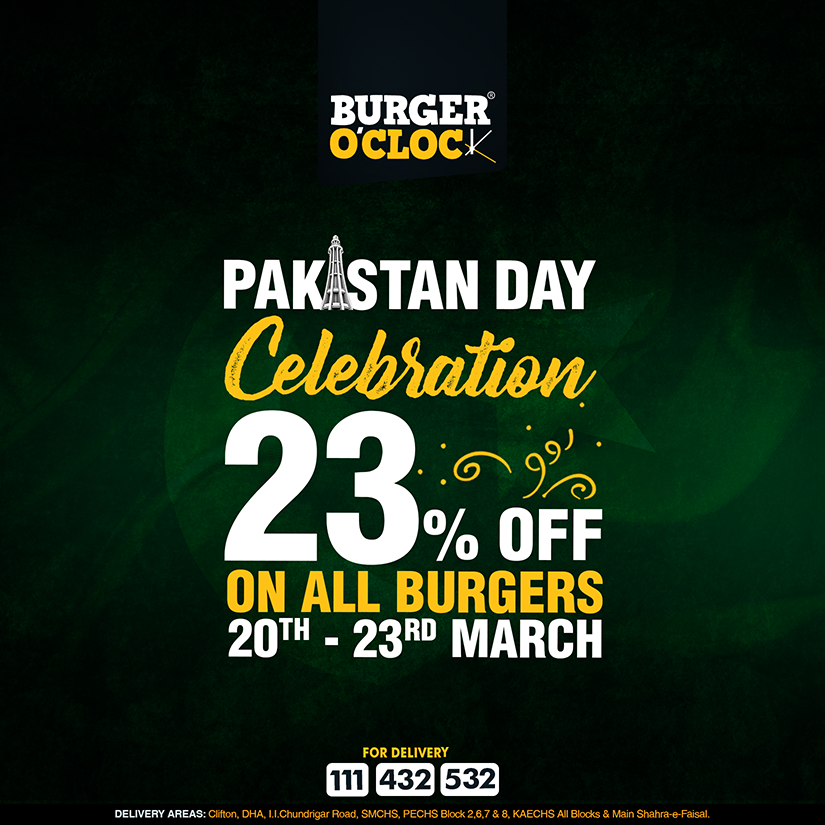 Hitmobile.pk
Want to buy a new phone? Now is your chance. Hit Mobile is a website dealing with various different mobiles that you can now buy at a discounted price.


Jovago
The travel bug within you will rejoice! Jovago is coming up with various travel deals and discounts for Pakistan day!
Yayvo
For 23rd March 2017, Yayvo is having a Grand Tech sale where you can find items nearly 70% off.


Homeappliances.pk
Maybe it is time to buy that new toaster. It's available on a discount after all!
Sastaticket.pk
Making travel plans? Good news. Book a ticket through Sastaticket.pk before March 23rd and get a 23% discount on tickets for all domestic destinations!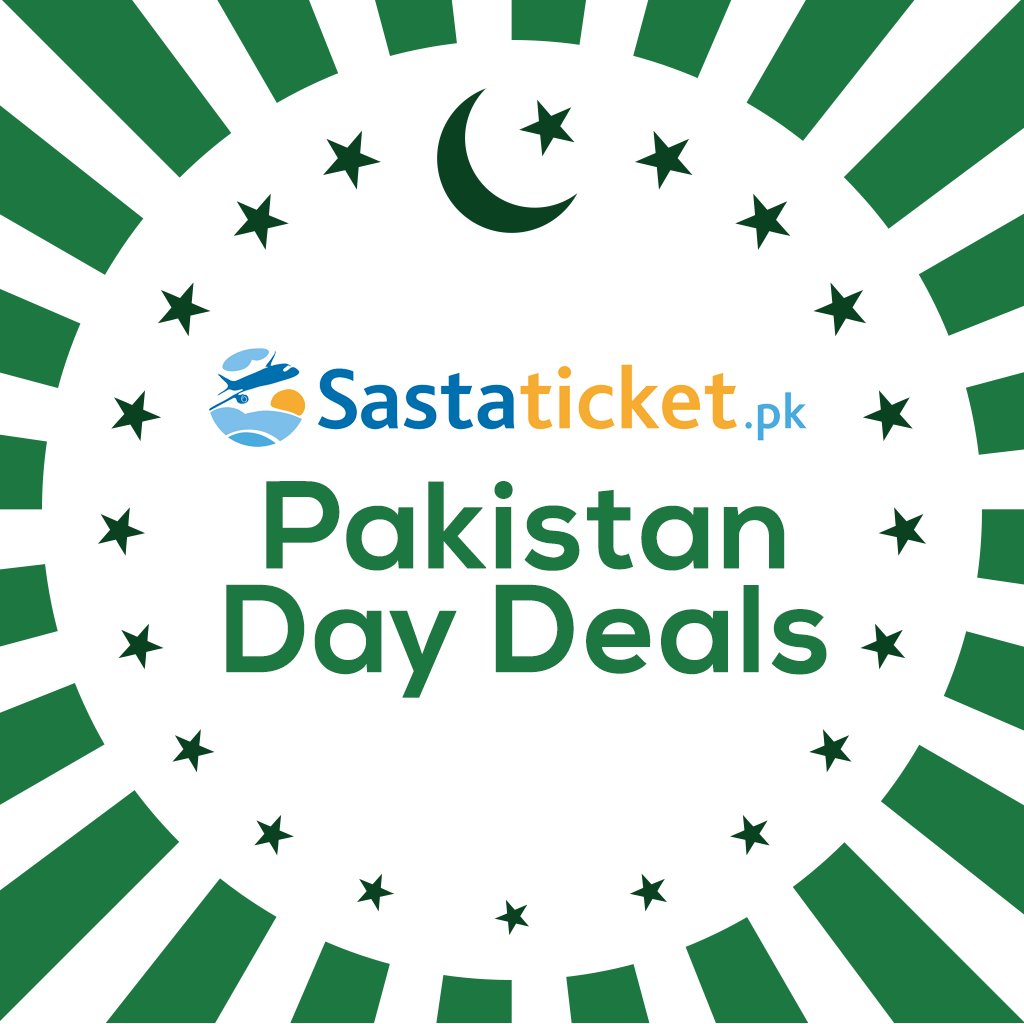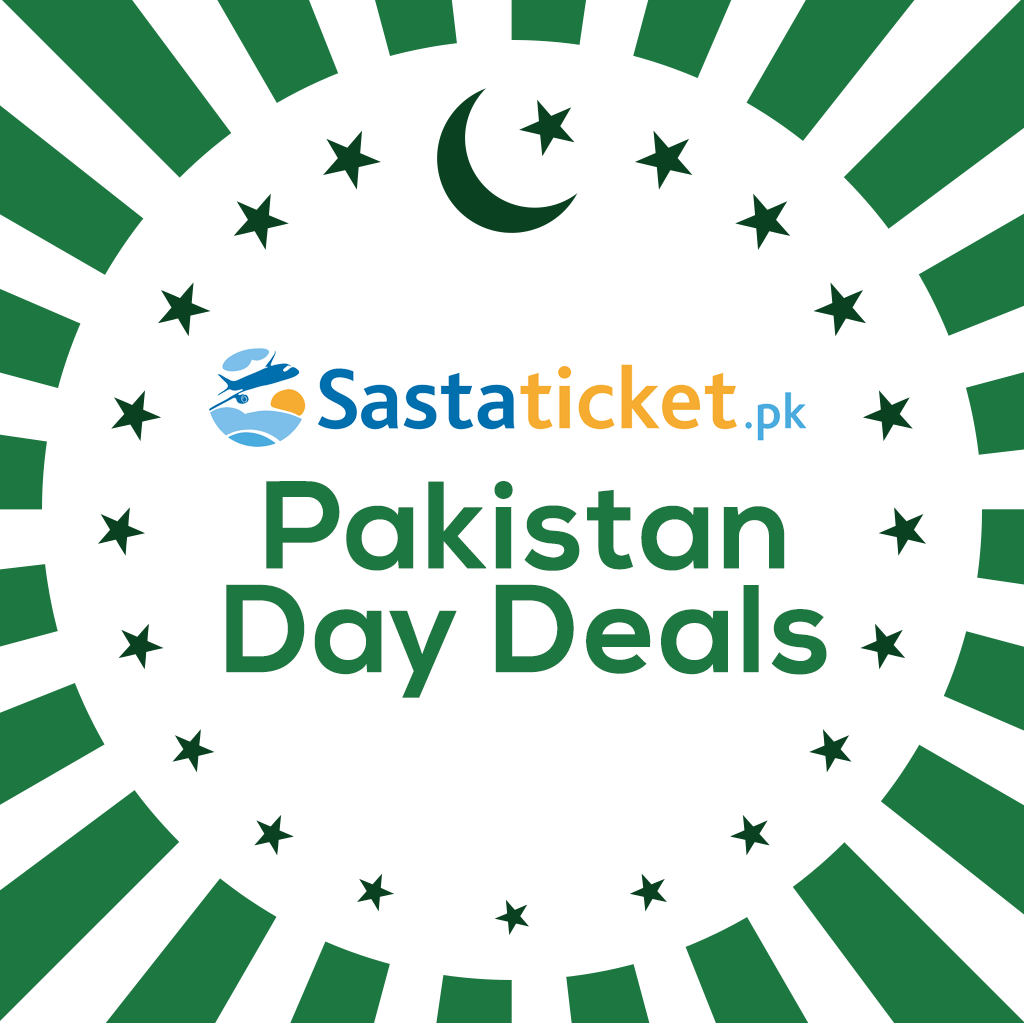 Foodpanda
Pretty much every restaurant listed on their portal will have food deals that shouldn't be missed!


New York Pizza
For 23rd March 2017, New York pizza is offering an amazing 23% discount on their new Schnitza. Get it for Rs. 345 instead of Rs. 449. Offer valid till 31st March.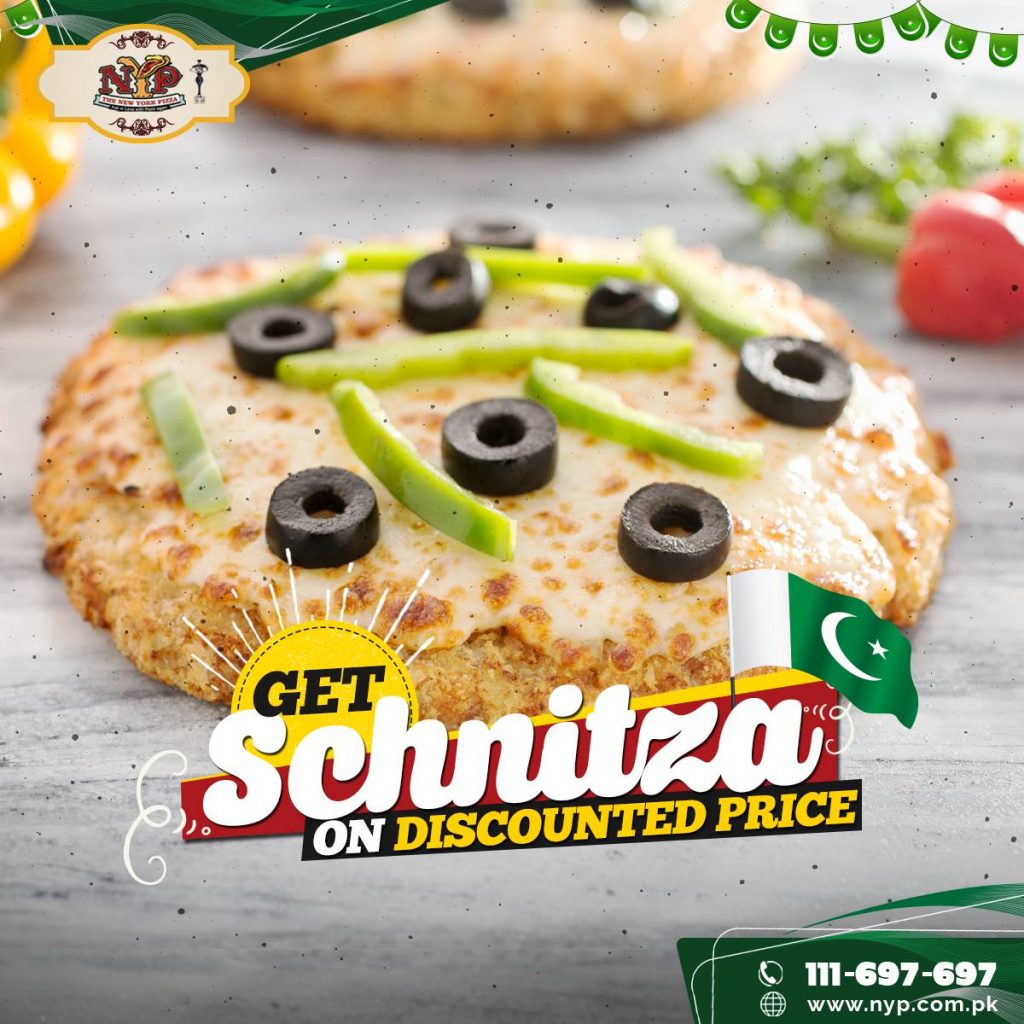 The list will be updated as more deals come out before March 23rd, so stay tuned!