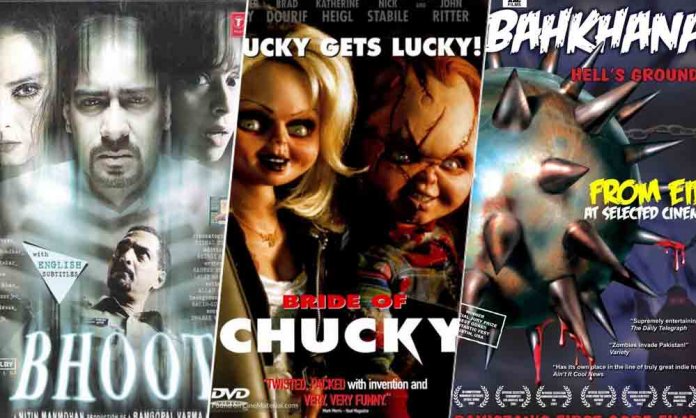 The allure of horror movie genre is unfathomable; only for those who don't fancy them! Horror films address the worst nightmares imagined by the human psyche. Yet, we all still love to watch them.
There are quite a few exceptional  horror films which are revered as cult classics. From the black and white, silent movies to the contemporary thrillers; all revolve around mind-boggling and unsettling themes of fright.
For those who love horror movies, we have compiled a list of most terrifying movies of all times! These unforgettable horror movies from the past and the present are the scariest of the lot and will keep your spine-tingling.
Check out the list of top Horror movies from Hollywood, Bollywood, and Lollywood. Readers beware, you're in for a scare!
Hollywood
Most of the bone-chilling horror stories hail from Hollywood, setting the trend for the genre all over the world.
1) The Exorcist (1973)
This cult classic riveted audiences with the way it treated exorcisms. The movie deals with a young preteen possessed girl who is exorcised by a young priest. The belief surrounding exorcisms would span an entire sub-culture in the coming years.  Film's cast included Max von Sydow, Ellen Burstyn, and Linda Blair.
 2) Psycho (1960)
Considered as one of Alfred Hitchcock's best works, the storyline shows a secretary (Janet Leigh) who commits a theft and tries to run away with her boyfriend. On the way, she stays at a motel with a psychologically challenged owner (Anthony Perkins). The one-off- it's- kind film stupefied the audiences with violence and deviant behavior worldwide, inspiring other filmmakers to venture into the horror genre.
 3) The Conjuring (2013)
Based on the lives of the Warren family and their cases, the conjuring tells us a tale of a family being tormented by a ghost who haunts the house they move into. The film became quickly popular, spurring more installments in the coming years.
 4) Amityville Horror (1979)
The controversial book of the same name inspired movies based on the experiences of the Lutz family. The plotline revolves around the ex-owner of the haunted house, Ronald DeFeo Jr. He had killed six other family members a year before the Lutz family moved into the house in 1975.
5) The Ring (2002)
The Ring was one scary film which reportedly made audiences scream with horror. The movie shows teenagers who view a certain video of a girl on the TV, next the phone rings and informs them that they have only 7 days to live. It's a battle against time for all the victims.
 6) The Shining (1980)
https://www.youtube.com/watch?v=1G7Ju035-8U
Based on Stephen King's novel, the Stanley Kubrick masterpiece genuinely terrifies the viewer. The film shows a couple and their young son living in an empty hotel in the hills with a history of bloody events and ghosts. The iconic axe scene with Jack Nicholson is convincingly horrifying.
7) Carrie (1976)
Another movie based on Stephen King's novel is Carrie that originally came out in 1976. The film depicts a young girl (Sissy Spacek) with telekinesis. She then uses her superpowers to take a bloody revenge on her bully, Chris.
8) Insidious (2011)
It is regarded as one of the most disturbing horror films of the modern times. The plot is based on a family who is trying to snatch their comatose child from the clutches of the evil spirits.
9) A Nightmare on Elm Street (1984)
A film which gave teenagers and their parents' nightmares in the 80's, revolved around  the legend of 'Freddy Krueger'- an undead pedophile who kills teenagers in their sleep while they dream.
10) Chucky (1998)
This particular series of movies, Chucky, made young children frightened of their dolls. The iconic talking doll is a ruthless serial killer which tries to inhabit a human body. There are six installments of this horror movie till date.
Bollywood
Bollywood has translated the local myths related to this region into films mostly. A handful of them has been inspired by the gruesome tales retold on screen by Hollywood as well.
11) Mahal (1949)
Released in 1949, this film introduced the likes of Lata Mangeshkar and Madhubala alongside Ashok Kumar. It dealt with the notion of reincarnation and entertained the audiences of that period.
12) Kohraa (1964)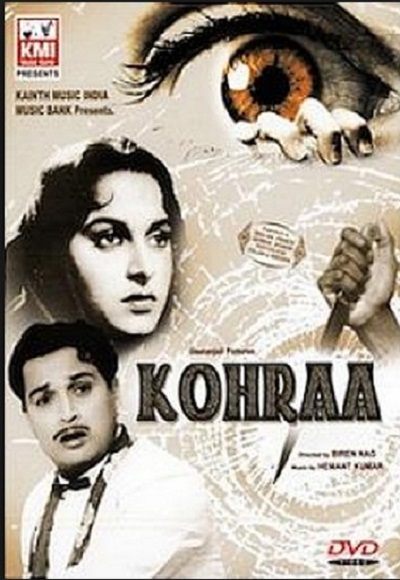 In 1964, the Indian film adaptation Kohraa hit the silver screens. It was the adaptation of the novel Rebecca penned by Daphne du Maurier. The movie had a cast of  Waheeda Rehman, Biswajeetand Lalita Pawar.
13) Bhoot (2003)
Ram Gopal Varma is known for dabbling with horror films in Bollywood. In 2003, his film Bhoot, starring Urmila Matondkar was so successfully scary that it's ranked among the best horror movies made in India.
14) Raaz (2002)
Roughly inspired by the Hollywood film 'What Lies Beneath', Raaz tells a tale of a couple that goes away to try and work on their relationship but is interrupted by a series of paranormal activities.
 15) 1920 (2008)
https://www.youtube.com/watch?v=3_j3F4X7s68
A periodic film by Vikram Bhatt,1920 revolved around possession and exorcism. The plot revolves around a couple who unwittingly shifts into a haunted house.
16) Darna Mana Hai (2003)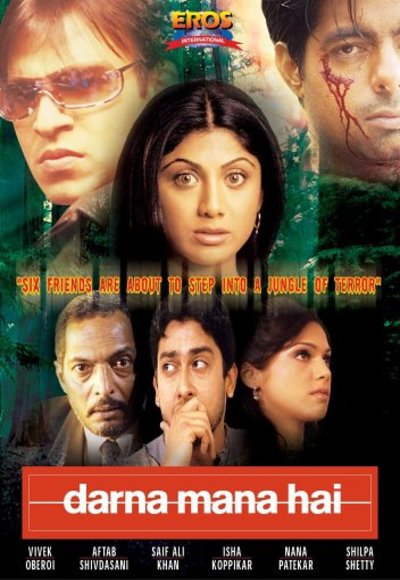 Darna Mana Hai is A unique anthology film by Ram Gopal Varma. The tale depicts six short horror stories with jaw-dropping twists. The movie was fascinating and frightening for the audiences simultaneously.
 17) Horror Story (2013)
Vikram Bhatt's Horror Story was released in 2o13. It's plot centered around a bunch of friends who stay at a haunted hotel and the become victims to the terror that unfolds there.
 18) Vaastu Shastra
When Vaastu Shastra released in 2004, audiences were taken aback by the audacity of the plot. The movie depicts a young kid who befriends imaginary beings and then things begin to get disastrous. This movie was another mind-boggler by Ram Gopal Varma.
Lollywood
Lollywood's industry is still in its nascent stage. Hence, it isn't churning out many horror films. Only Zibahkhana,  Zinda Laash, and Siyaah are amongst prominent horror names.
19) Zinda Laash (1967)
This localized adaptation of Dracula was Pakistan's first ever X-rated film given the gory content. Internationally titled as "The Living Corpse", the movie shows Professor Tabini  dies by drinking an elixir that he concocted himself. Later on, he rises from the dead and takes on the city. Produced by Abdul Baqi, the movie is still regarded as a cult classic.
20) Zibahkhana (Hell's Ground)
Directed by Omar Khan, the film released in 2007 showcases a group of young people taking a road trip to attend a concert. They take a detour and are met with a twisted family of Cannibals.
21) Siyaah (2013)
Starring Hareem Farooq and Jabbar Naeem, the movie depicts a disturbed married couple who just lost their child. They move into a new house and they adopt a little girl with peculiar behavior.
22) Maya (2015)
https://www.youtube.com/watch?v=ZaFnmC-GLiY
Produced by Jawad Bashir, the film was inspired by the real-life events that horrified people in Denmark.
23) Aksbandh (2016)
Released this year, Aksbandh claimed to be Pakistan's first found footage movie where a group of friends visits the Drigh Lake in Larkana to make a short film. Things get out of control when one of them becomes possessed by an evil spirit. The film's plot resembles closely with the internationally acclaimed 'Blair Witch Project'. However, the film largely went unnoticed.
In the 90s, Pashto film producers also started experimenting with horror as a genre and came up with startling gems. These movies include Adam Khor (1991), Balaa (1992), Undertaker (1995) and Du Khwar Lasme Spogmay or Beautiful As the 14th Moon (1997).
The movies make use of a perverse combination of bulky ladies, hair-raising shocking dance numbers, bizarre stunts and ugly hairy monsters prowling into the night. These movies may not work for us but they surely entertain a particular set of audiences.
Which one of the above horror movies is your favorite? Let us know