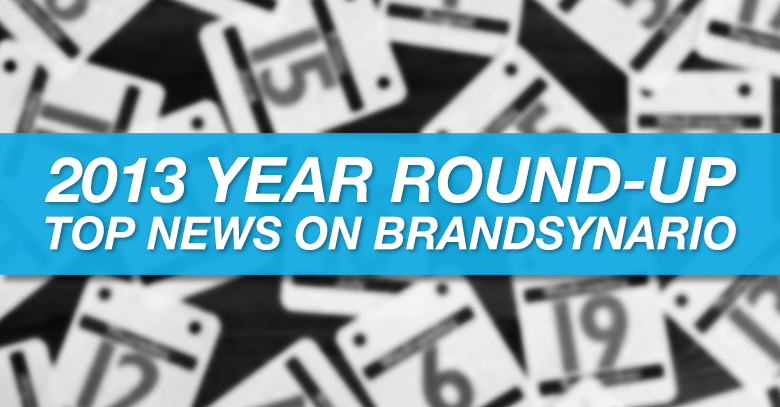 The year 2013, was perhaps the most eventful year for us. With six years of legacy behind us, BrandSynario went through a major revamp pacing up its evolution into the next generation.
After the revamp in August this year, we covered some of the best, hot and happening news of the year keeping authenticity and exclusivity as our top priority.
Here is a list of some of the most trended and best of the best content we shared this year:
When the news broke out that the 'Do Darya' Strip might just be stripped off of its business, BrandSynario covered it in the best way possible, highlighting all the pros and cons of the situation.
Restaurants including Sajjad, Charcoal, Hot bites, H&Q business (kababees), Ambala Corniche, Creek Inn, Café Echoes, and Olive Café; faced a rude shock when the DHA authorities, of Karachi, sent them a legal notice to vacate the premises by August 15.
BrandSynario was THE first one to break it out, from our internal sources that, Bollywood Superstar Kareena Kapoor is going to be the new face for Pakistani company, Qmobile.
Starbucks' Pakistani competition (as we like to see it one day), SattarBuksh's launch was ceremonially covered by BrandSynario, but with a hint of appreciation. Our posted acted as one of the cornerstone for the brand, as it rose to unimaginable fame amongst the renowned international joints of Karachi.
One of the first reviews of Burger Kings' offering in Karachi, our research team not only had to taste all the International chains in the city (strictly professionally) they also had to taste and re-taste Burger King in order to lay out the most important things one needs to know before visiting burger King
When another International Joint decided to come to Pakistan, BrandSynario covered it first, and we covered it good.
Another Shaan Shahid starrer Pakistani blockbuster, operation 021 was the 'ice' BrandSynario broke on the mainstream media.
BrandSynario has had the keenest eye on Pakistan idol ever since its inception. We have covered 'every' aspect of the nationally 'International' sensation – from auditions, to judges, to episodes to comparisons with Coke Studio and Nescafe basement.
When certain Pakistanis went all Spanish on us, and planned la Tomatina festival we decided to clear the fog with the most objective, impartial and unbiased piece on this social and moral dilemma.
MasterChef Pakistan may have started its official promotion on URDU1 just now, but we covered its arrival ages ago. Don't believe us? Check out the link.