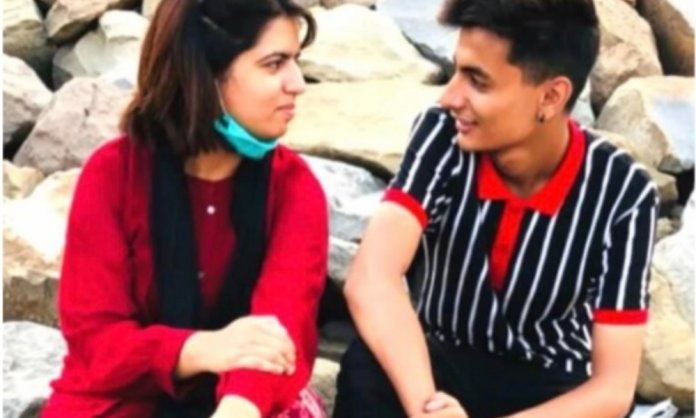 18-year-old, Haider Ali, proposed to his boss, Munazza, after working for her for one year. The two have taken the notion of 'romance at the workplace' to the heart and made good on it. Happily married now, the two share their story. Keep reading to find out about the proposal!
The Couple And Their History
According to his age, Haider essentially has not gone to college yet; however, he claims to be from Punjab College. Munazza, his former boss and now wife, started an event management company on her own. Munazza used to organize several events for Haider's school. He mentions that he used to go on several concerts, which he was not aware of were organized by Munazza.
Once he found out, he dropped a message, and luckily enough, Munazza also replied to it. Once they started talking, Munazza also asked Haider to come work at her company. Haider remarks that within a few days, he was promoted to the position of a manager. It seems like professional success is written in the stars for Haider!
See their funny interview here:
The couple also remarked, however, that they had never exchanged any money in a professional capacity. In other words, Munazza never got around to giving Haider a pay, nor did he ask for one. According to him, he had a different goal, and it looks like he achieved it.
From Colleagues To A Couple
Munazza is two years older than Haider. He is 18 while she is 20, but for them, their age-difference is nothing to well over. Haider proposed to her within a year of working together. The mention their conversations on Whatsapp through which they became acquainted with each other's personalities.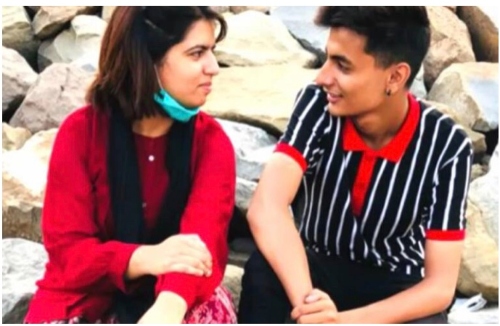 Their decision to get married at such a young age has to do with a religious reason. They both want to move the campaign of "make Nikkah aam" further. Did you know about this campaign? The Word is that youngsters have started this campaign to boycott Zina. They use Islam's allowance to marry after 14 as the legitimizing factor too.
Haider suggested that if any youngster is watching him, if they like someone, then they should talk to their parents and get married.
Dressed To Impress, Literally
Once Munazza was asked what she loved most about Haider when he came to propose, her reply was unexpected. She said she loved his dressing the most! Munazza seems to enjoy the quality of being well-dressed. She was also swooning over Haider's ripped jeans and the stud in his ear. Haider, too, remarked that the first time they really "clicked" was when he saw her dressed well.
Living Like Friends
According to the two, the benefit of getting married at such a young age is enormous. You get to live like friends, and you can understand each other well too. To them, the harsher realities of marriage or commitment are yet unknown. All in all, Haider proposed to his boss, and it worked out for him happily at the end. Here's to wishing a happy married life to the two.
Stay tuned to Brandsynario for the latest news and updates.