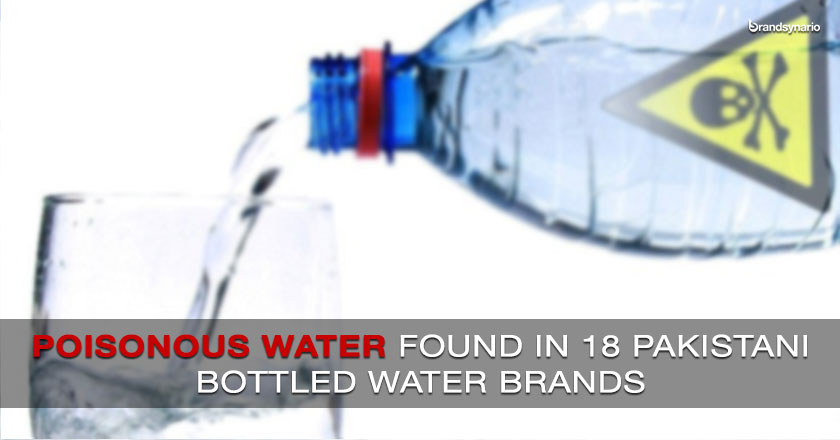 1,000 views
Pakistan Council of Research in Water Resources (PCRWR) recently conducted a survey on the evaluation of bottled water in Pakistan and found 19 brands to be unsafe for drinking purpose.
The research report was recently conducted in April-June 2014 using 111 samples from 14 different cities of Pakistan which include Karachi, Lahore, Islamabad and Faisalabad.
Out of the samples drawn for research, 13 brands were found unsafe due to alarmingly high ratio of arsenic in the water, the excess of which could make the water poisonous enough to cause deaths.
A list of these brands follows:
Nation
Splish Aryana
Pure Fresh Water
New Deep
Fit
Alfa Blue
Sehat
Unique Water
Butt
Active
Aqua National
Natur Aqua
Cool
Other than these 13, there were 5 well-known brands which were declared as unsafe to drink as the amount of microbiological contamination which is deemed to cause cholera, hepatitis, diarrhea, typhoid and dysentery. The brands include:
Pure 99
Al Habib
Life
Spring Fresh
Lite Aqua
While informing about the research findings, Lubna Naheed Bukhari, the director for Documentation and Information Center stated,
"They do not even bother to change their installations or venue and continue such practices unabated,"
Furthermore, Bukhari also stated that these brands should consult PCRWR for the removal of contamination from their bottled water products as such services are being offered by the council.