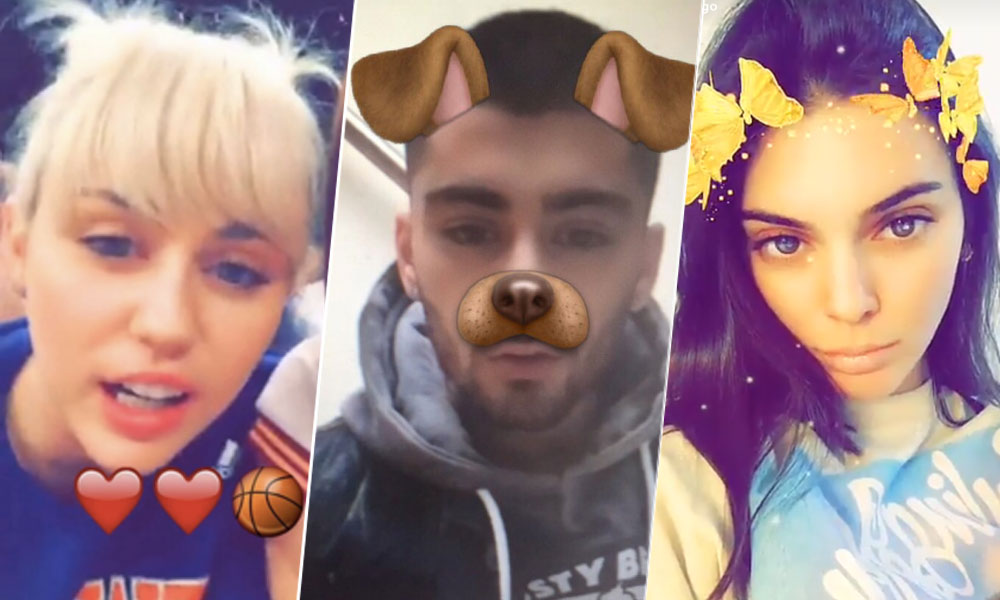 It is evident that Hollywood celebrities can't get enough of Snapchat. From sharing smart selfies, funny filters and behind- the- scene shenanigans; the Indian superstars have totally mastered the art of snapping!
After gathering quite a following on Twitter and Instagram, they make sure that they stay in touch with their fans through Snapchat!
Here's a list of your favorite Hollywood celebrities who you must follow!
1- Ellen Degeneres
Username: ellen
2- Enrique Iglesias
Username: henrychurches
3- Gigi Hadid
Username: itsgigihadid
4- Jennifer Lopez
Username: jlobts
5- Joe Jonas
Username: joseadam
6- Kendall Jenner
Username:  kenjen
7- Khloe Kardashian
Username:  khloekardashian
8- Kim Kardashian
Username: KimKardashian
9- Kylie Jenner
Username: kylizzlemynizzl
10- Lady Gaga
Username: ladygaga
11- Miley Cyrus
Username: mileycyrus
12- Selena Gomez
Username: selenagomez
13- Zayn Malik
Username: zayn
14- David Guetta 
Username: davidguettaoff
15- Demi Lovato
Username: theddlovato
16- Calvin Harris
Username: calvinharris
17- Rihanna
Username: rihanna
Stay tuned to Brandsynario for more updates.