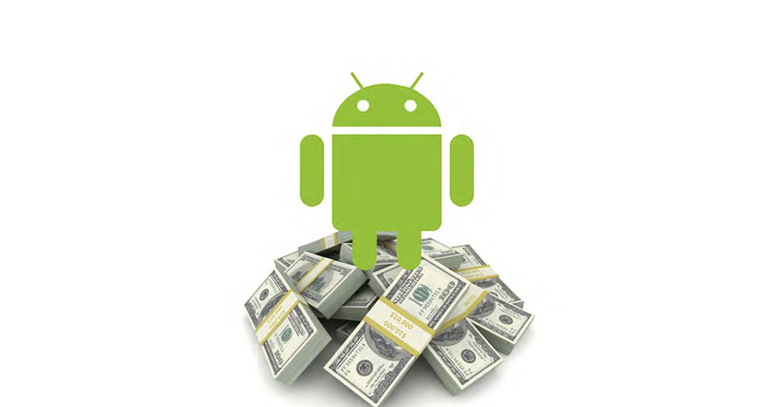 Android touched 1 billion activations, last month. This made android the most used operating system for Smartphones on the planet, in comparison to iOS or Windows phone. Android positioned itself not only with its premium applications being free, but also on the variety of applications that beats App Store and Windows Marketplace by a good margin now.
But due to this abundance of choices, which was supposed to provide the user with options, choosing the best apps are almost close to impossible. A good apps' definition hence is reduced to the ones that stay for more than two month on your smartphone.
If you think you have all of Android apps and used up all your fascinations, than you might find this collection for this year's most popular apps, interesting.
1. Paperland Pro Live Wallpaper
PaperLand Pro is customizable live wallpapers that look like a diorama come to life. Choose the settings for the scene, weather and time. Each of these tabs has multiple options to change to make a really unique background.
2. HD Widgets
HD Widgets gives you a lot of widget choices. Everything on the widget is customizable, from the fonts and colors to what is displayed. There's even a huge 6×2 widget that works with larger screens like tablets.
3. ZEDGE
For years ZEDGE™ has been the most trusted and popular source of free ringtones and wallpapers in the world. Recently, games and live wallpapers were added to the items available to be downloaded.
4. Soundhound
Soundhound is an online music player that gives an added advantage of finding out the details for any song anywhere. To figure out who the artist is and the name of the song, just switch the app on and place it in front of the music player. When Soundhound figures out what song this, you can bookmark it for later and even see the lyrics as you're listening to as the song plays.
5. Nun Attack
Nun Attack is by far one of the more imaginative arcade games of 2013. Positioning itself of 'catholic guilt', Nun Attack is a light hearted pass-time that can be very time consuming but in good manner. Take on the forces of evil by controlling four nuns with guns and special powers—you can even use miracles to your advantage. Nun Attack is a fresh addition which received well-deserved critical acknowledgment.
6. Zen Bound 2
Zen Bound 2 is one of the most unique puzzle games of the year and a must have for all the intellects: using a rope, you must try to cover as much of the surface of the 3D wooden sculptures as possible. This seems like an easy task, but takes a bit of strategy and forward-thinking to accomplish the task.
7. Asphalt 8: Airborne
Gameloft's street racing games were popular on mobile phones long before Android even existed. The eighth incarnation offers more cars – 47 in total – nine locations to race them in, and a new emphasis on ramps, rolls and stunts (hence the "Airborne" aspect). Online multiplayer races for up to eight players at once add to the fun.
8. Any.Do (To Do List & Task List)
Millions use Any.do every day to remember all the tasks they want to-do and make sure they get them done. Key benefits: Seamless cloud sync, Speech recognition, Alerts, Any.do Moment, Snooze tasks, Google Task Sync, Notes, Sub tasks, Amazing Widgets, Repeating / Recurring Tasks, Missed call, Auto complete, In app actions, Gesture support & much more!
9. Swype Keyboard
Swype is a keyboard app developed by Nuance Communications, Inc. Quickly enter text and backup your personal dictionary on all of your Android devices. Swype comes with voice recognition, three unique tablet keyboards, and adapts to your typing patterns for a personalized keyboard experience.
10. PicsArt – Photo Studio
With the Pics Art photo-editing app, users can draw on photos, make collages, take photos or choose from existing photos. Effects include FX, artistic, pop art, paper, distort, colorsplash, and being able to make corrections to fix red eye. Add more life to your photos by checking out the PicsArt shop for free collage background and clip art graphics.
11. Smash the Office
Smash the Office is an action game developed by Tukio Oy. Play as Steve Snaps and destroy the office with guerrilla weapons! Collect coins as you work your way up to the executive suites. If you work in a cubicle all day you will feel instant stress relief.
12. Leisure Suit Larry: Reloaded
Leisure Suit Larry in the Land of the Lounge Lizards was originally released in 1987 and became an instant phenomenon. In Leisure Suit Larry: Reloaded, play as Larry Laffer, a 40 year old virgin, and help him find true love. Go on an adventure and explore the sights and sounds of the Lost Wages. Leisure Suit Larry: Reloaded provides players with new lines, jokes, and new music from award-winning composer Austin Wintor.
13. Battle Alert – Empire Defense
Battle Alert Empire Defense is an action game developed by Empire Game Studio. Build a strong army and defeat enemies to gain resources. Do everything you can to protect your base and dominate the World.
14. Angry Birds Rio
Angry Birds Rio is an action game developed by Rovio Mobile Ltd. In Angry Birds Rio, everyone's favorite Angry Birds have been kidnapped and taken to the City of Rio de Janerio, where they escape and set out to save their friends
15. Zombie Highway
Zombie Highway is an action game developed by Auxbrain Inc. Race through a desert highway swarmed with zombies! Navigate obstacles and shoot off the zombies clinging to your car. Zombie Highway is one of the most addicting zombie games on Android