According to Rewters, specialized cybersecurity services in Pakistan has come across a data dump containing private information of 115 million Pakistani mobile users.
The shocker news comes in as the data is available for sale on the dark web which will raise some serious questions regarding data protection in Pakistan.
VIP member of the dark web forum, cybercrime has set the price for this data dump at 300 Bitcoins (BTC) or $2.1 million.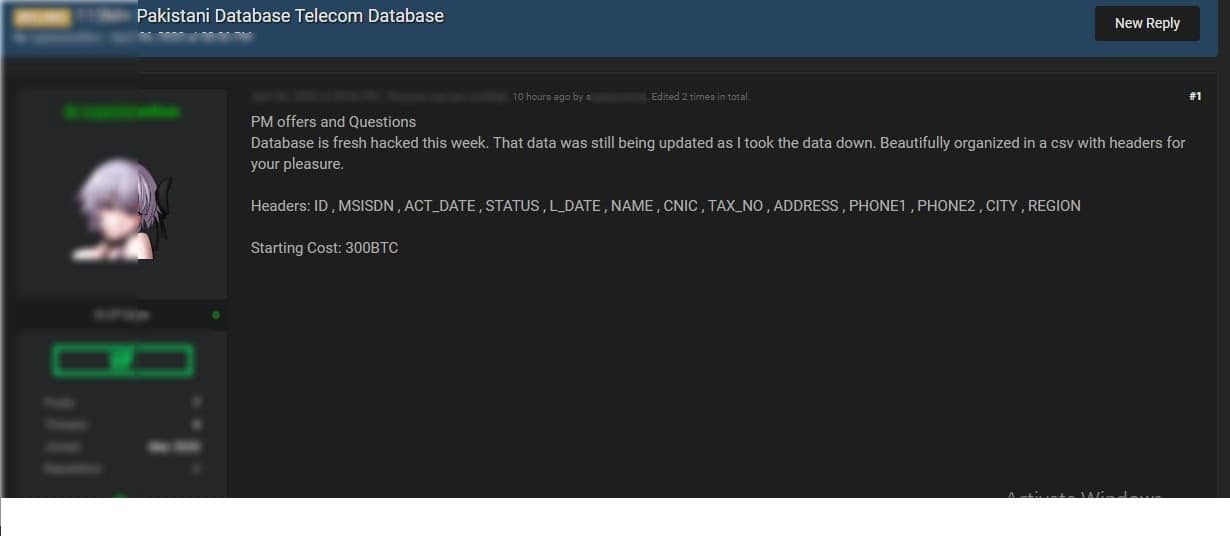 The advertisement placed on the dark web's describes the data to be fresh, just recently hacked a week ago.
"Database is freshly hacked this week. That data was still being updated as I took the data down. Beautifully organized in a CSV with headers for your pleasure."
The samples of the data have been analyzed by Rewterz's Threat Intelligence. Apparently, the data includes personal information of the users such as names, contact numbers, CNIC numbers, residential addresses, and NTN numbers.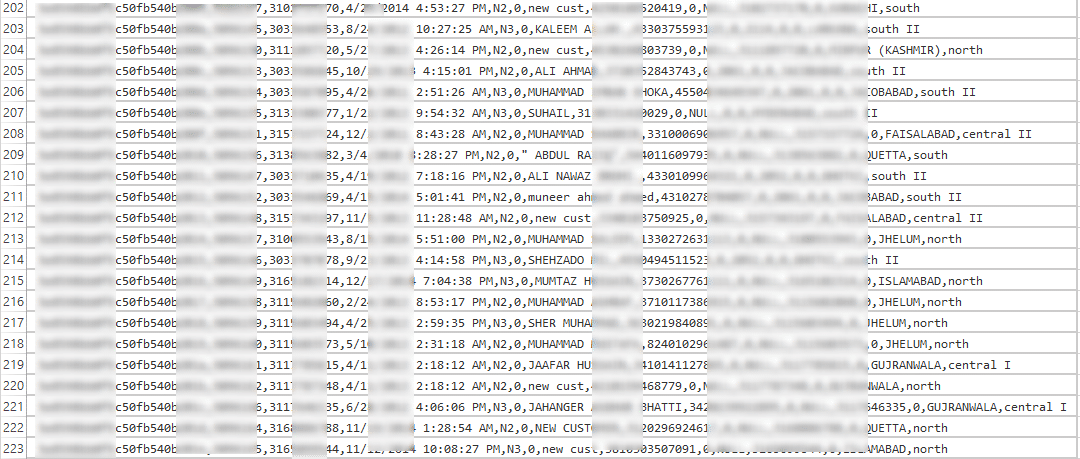 "The accounts were listed for anyone to download, with the intent to troll and disrupt rather than profit. But given that many are using Zoom for business purposes, confidential information could be compromised" says global village space.
For more news and updates, stay tuned to Brandsynario.