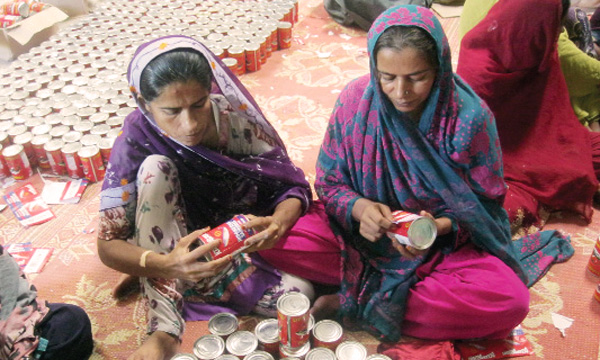 About 5% of the world's un-banked population resides in Pakistan. According to a feature story published by World Bank, nearly 100 million adult Pakistanis are still deprived of formal and regulated financial services which mean they are unable to take advantages offered by transaction accounts such as savings, payments, insurance and credit which can improve their lifestyle and reduce poverty.
Pakistan launched a National Financial Inclusion Strategy (NFIS) in May 2015 in order to achieve universal financial access and spread formal financial access to at least 50% of adults, including women and youth. The NFIS also aimed to increase the percentage of SME loans in bank lending to 15% by 2020.
The National Financial Inclusion Strategy is formulated to promote digital transaction accounts and reach scale through bulk payments, expand and diversify access points, improve capacity of financial service providers and increase levels of financial awareness and capability.
Pakistan's Financial Access Statistics released by World Bank are as follows:
Only 13% of Pakistani adults have a formal account, according to Global Findex 2014.
Less than 5% of women are included in the formal financial sector, compared to South Asia's average of 37%.
More than 100 million Pakistanis are unbanked; they account for 5% of the world's unbanked population.
5 million of Pakistani adults cite distance to a financial institution as a barrier to opening a financial account.
The use of digital financial instruments is low.
9 % of adults in Pakistan have a debit card, and only 1% of adults use them to make payments.
Only 1.4% of adults use an account to receive wages and 1.8% of adults use it to receive government transfers in 2014.
At the same time, Pakistan is leading the way in South Asia in digital finance and branchless banking.
6% of adults have mobile accounts, compared to South Asia's average of less than 2.6%.
The financing needs of MSMEs are unmet by the formal financial sector.
Micro, Small and Medium Enterprises (MSME) receive only 7 % of total bank credit to the private sector.
There are 3.2 million SMEs, but only approximately 188,000 SME loans outstanding on banks' books.