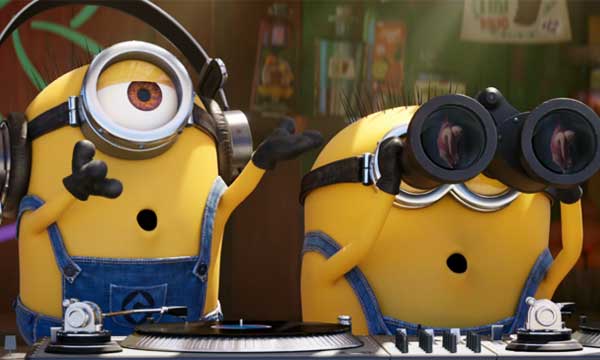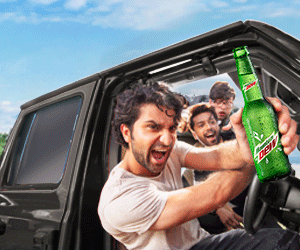 Movie -buffs, gear up for more entertainment this year around! The New Year has brought with it a hoard of highly anticipated, family-friendly, animated flicks. Ambitious newborns, talking racing cars and magical horses, 2017 is going to be a lot more interesting than you had imagined!
Wondering which animated movie to spend money on? Here is a list of 2017's most anticipated animated movies and trailers for some big screen fun.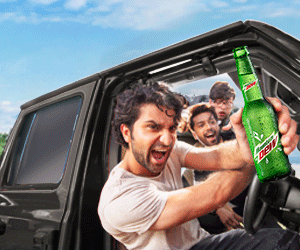 Check them out below!
1. The LEGO Batman Movie
The Lego Movie spinoff focuses on the Dark Knight, voiced over by Will Arnett. He must fight criminals of the Gotham City while taking care of a boy he adopted. The Warner Bros Movie release has been directed by Chris McKay, who worked as the animation co-director in the 2014 movie.
Slated to release on February 10th 2017, the movie also features Rosario Dawson, Jenny Slate, Ralph Fiennes, Michael Cera, Mariah Carey, Zach Galifianakis and Billy Dee Williams as the voice cast.
2. Boss Baby
Hilariously quirky, Alec Baldwin wins the lead role as the Boss Baby in Dreamworks Animation flick of the same name title.
A briefcase carrying, fast-talking newborn who collaborates with his 7-year-old foster brother to fight a secret plot of the CEO of Puppy Co., the baby is sneaky, manipulative and hilariously funny.
Other cast members include Lisa Kudrow, Jimmy Kimmel, Tobey Maguire, Steve Buscemi. The Fox Movie is an inspiration of the director's own childhood experiences. All set to be released on March 10th 2017, Boss Baby is based on Marla Frazee's award winning book and is definitely worth the watch.
3. Smurfs: The Lost Village
Sony Animation's threequel, Smurfs: The Lost Village is computer animated and the plot of the movie revolves around the lives of the little blue creatures as they travel through the Forbidden Forest in search of a mysterious lost village. They have to protect the lost village from an evil wizard Gargamel.
Slated for an April 7th release, Kelly Asbury film also features, Demi Lovato, Rainn Wilson, Joe Manganiello, and others as the voice cast.
Exciting, enthralling and totally captivating, Smurfs: The Lost Village is a must watch!
4. Cars 3
Pixar's automotive threequel, Cars  3 is not to be missed! The very talented Owen Wilson reprises his voice as the Lightning McQeen. Directed by Brian Fee, the animated flick shows the red hot-rod competing to ensure a new generation of racecars' that he is the number one racecar in the world.
All set to be released on June 16th, 2017, Cars 3 seems totally intriguing & definitely a must-watch.
5. Despicable Me 3
This year seems to be filled with threequels! Gru has a new nemesis and he is a former shrewd child star who has grown up but is yet totally obsessed with a role he had played in the 80s.
The minion-filled threequel, Despicable Me 3, is directed by Pierre Coffin and Kyle Balda and slated to be released on June 30th, 2017. Kristen Wig and Steve Carell reprise their voices in this Universal's animated movie while Gru's enemy and super villain has been voiced by Trey Parker.
6. Ferdinand
Just a few days prior to the release of the animated feature flick, initial Epic, Blu Sky Studios announced two feature films in the works, one of them being Ferdinand. An adaptation of the children's book "The Story of Ferdinand," by Munro Leaf and Robert Lawson, written in 1936.
The story revolves around Ferdinand, a bull who does not want to battle in the bull fighting ring like his brothers, rather he wants to smell the flowers initial release date of the movie is April 7th, 2017 while the film has been directed by Rio and Ice Age director, Carlos Saldanha.
Commercial success like Rio and Horton Hears a Who, made them realize they can do more than Ice Age sequels. Working on more book adaptations is definitely a great idea!
7. The Emoji Movie
The Sony animated comedy flick revolves around the life of an emoji born with several expressions, voiced by T.J.Miller. Teaming up with the code breaker, the two go on an adventure through a teenager's smartphone.
The interesting and unique mobile inspired flick is directed by Anthony Leondis. All set to be released on August 4th 2017, the movie also features James Corden and Steve Wright as the voice cast.
8. Blazing Samurai
Blazing Samurai is an American action comedy film, slated to release on August 11th 2017. Directed by Chris Bailey and Mark Koetsier, the film stars Mel Brooks, Michael Cera, Michelle Yeoh, Samuel L. Jackson, Ricky Gervais, and George Takei.
https://youtu.be/-6KqQTejV4w
The story of Blazing Samurai revolves around Hank, a young dog who has a dream of becoming a samurai to protect the town called "Kakamucho" that is under the threats of becoming a litter box of a feline warlord Ika Chu who wants to get rid of the town's inhabitants.
9. The Croods 2
Sequel to the 2013 3D animated flick, The Croods, the Croods 2 is an adventure comedy flick produced by DreamWorks Animation. Starring a stellar cast of Nicolas Cage, Emma Stone, Ryan Reynolds, Catherine Keener, Clark Duke, the movie is set in a fictional prehistoric era of Pliocene, known as "The Croodaceous".
In The Croods 2, the Croods are on a vacation and the head of the family, Grug plans to give his family the best trip of all time, however, the adventure will bring along its fair share of dangers with it.
https://www.youtube.com/watch?v=1McGy6q0TBk
The Croods was written and directed by Kirk DeMicco and Chris Sanders. Since the first part received numerous positive reviews and was huge commercial success, earning over $587 million on a budget of $135 million, the Croods 2 is also expected to do well commercially.
10. Monster Trucks 
An upcoming American action comedy flick, Monster Trucks is a Paramount Animation, and Nickelodeon Movies production. Slated to release on 13th January 2017, the film stars, Lucas Till, Amy Ryan, Jane Levy, Danny Glover, Rob Lowe, Holt McCallany, and Barry Pepper.
Though not entirely an animated movie, the plot revolves around a boy named Tripp Coley, a high school senior who would do anything to get away from the town he was born into. He then builds a truck out of spare parts and scrap and finally finds a way to a most unlikely friend, to run out of town.
So which one of these are you counting on watching in the cinemas this year? Let us know in the comment section below.
Stay tuned to Brandsynario for more news and updates.