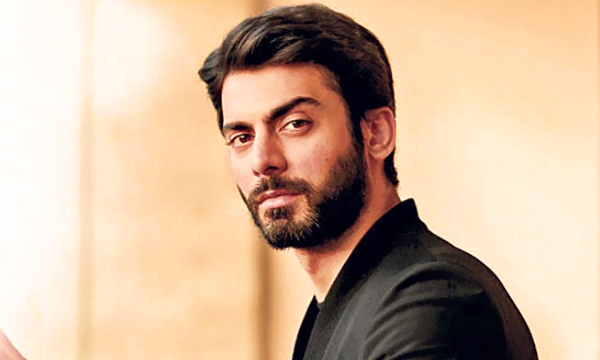 Born on November 29, 1981 – Fawad Afzal Khan is ruling the film industry cross-border these days. Giving nightmares to all the Bollywood Khans, Fawad is in the news for all the right reasons. From a not-so-famous guitarist to the royal prince in Bollywood blockbuster, Fawad's journey to stardom is a dream to every aspiring actor.
Married to his childhood sweetheart and a father to a young boy, here are some rare facts about Fawad Khan:
He has spent most of his childhood outside Pakistan
Fawad Afzal Khan was born in Lahore in 1981 but has spent a major part of his childhood outside the country. He has spent his early days in Manchester and after some time lived in Saudi Arabia and Greece. He returned to his hometown Lahore, Pakistan, when he was 12 years old.
He was bullied in school days
The heart-throb of the nation was shy and reserved in childhood. According to some sources, he was not so popular during his school days and was bullied by classmates.
He wanted to be a pilot/ aeronautical engineer
The actor has worked in different genres of performing arts, however, he had never imagined himself to pursue any of these options when he was a child. Although he holds a Bachelors degree from National University of Computer and Emerging Sciences Lahore (NUCES), he wanted to be an aeronautical engineer and a pilot in childhood.
He is a big time sports lover
Fawad was a die-hard sports lover and has spread his magic on the grounds several times before being diagnosed with diabetes. He had cried in 1996 when India beat Pakistan in the World Cup. "I stopped watching cricket way back in 1996 after Pakistan lost to India in World Cup; I cried very bitterly that night, as I was heartbroken," he said in an interview.
He kicked off his acting career with a comedy-drama
The handsome hunk who has cast a spell on ladies with his romantic dramas started his career with a funny detective series Jutt and Bond. He was 19 at that time.
He own a business venture
Fawad and his wife Sadaf also own a clothing brand: Silk by Fawad Khan. He introduced this luxurious pret a porter brand in 2012 to deliver his vision for the modern woman.
He doesn't socialize much
The charismatic star has accepted many times that he is an "introvert" and doesn't like to socialize much. "I'm a shy person and it (not meeting a lot of people) has more to do with me not being an extrovert." Although he has some great friends within the Pakistani industry, he doesn't socialize with them either.
He's the first Pakistani to bag a Filmfare award for acting!
Fawad bagged the Filmfare award for Best Debut Actor (Male) for his Bollywood flick, Khoobsurat. This made him the only Pakistani ever to clinch a Filmfare trophy for acting.
He loves to be a rock star
The singer-turned-actor often goes nostalgic about his music career. "I really do miss it (music). It's a memory and an experience I really cherish. There is no comparison between the life of a rock star and an actor. If I could now, I would be a rock star within a blink of an eye." The ruling Khan might go back to continue his music career but fears that it might be not justified as the music requires proper time.
He is not just famous but good at heart too
What many people not know is the fact that the man who bagged Vogue's Most Beautiful Male award also has a generous  heart. He works for charity and well-being of the people without being in the limelight. He has given donations to Shaukat Khanum Memorial Cancer Hospital and has attended many social welfare events in the United States and Canada.
Written by Tanzeel Hassan