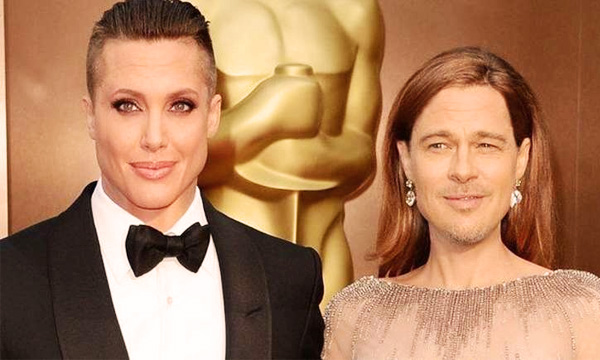 Face Swapping became quite a thing among the smartphone using populace last year after the Face Swap Live app  was heralded as an instant hit. Snapchat also decided to join the party and viola!
Snapchat has introduced the face swap feature and apparently, the internet is having a ball. Everyone is trying to get their creative juices flowing to Snapchat, one of the most unique face swaps possible on Snapchat. Gone are the days when people were face swapping each other – they've moved on to a completely different level of swapping – their pets, possessions and what not.
Using this feature is quite easy! Before using this feature, make sure you are upgraded to the latest Snapchat version. Press and hold on to the button until the software goes through facial recognition. After this, scroll through the options given through the lens option and start lining your own face with anything you fancy – from your best friend's face to your favorite mug.
It may be challenging in the beginning to line the face or object you desire to swap your face with but with practice you'll practically become the undefeated  face swap champion.
Here are 10 ways how people have been getting creative and 'creepy' with their Snapchat Face Swaps:
1. Have you tried suspending your face in mid air and your Dog doesn't think it's that cool?
When all you want is to face swap with your dog. 😂 @the_scrappy_dog
👻 Snapchat: Darshelle pic.twitter.com/U10euhd2Gs

— Darshelle Stevens (@Darshelle_) March 15, 2016
2. When the face swap is so real, you get confused about who's really who!
When the snapchat face swap feature is too real… pic.twitter.com/sNH9vcQKhd

— NBA on TNT (@NBAonTNT) March 16, 2016
3. When someone does a great job and can't decide which one of the face swaps was the best?
Tbh I was on that face swap grind before snapchat made it trendy just putting it out there pic.twitter.com/77hBiRWFw5

— Olivia (@oliviadowden_) March 18, 2016
4. When your face swap with Shrek is so on point that Shrek looks prettier than you!
Tried to face swap with Shrek. Worked REALLY well :/. Snapchat – erindoogan pic.twitter.com/OdjG9OkSWf

— ERIN 👻 (@BeautyCreep) March 17, 2016
5. You can play around with the currency – Ben or Abe won't mind much. Now this is funny!
Snapchat's face swap feature has rekindled the fun I have with that app pic.twitter.com/lqcewavh1S

— Andrew Mayer (@mayercomedy) March 17, 2016
6. Or the Quaker Oats guy with his frozen low-fat smile….Amazing isn't it?
When @ali_stutz10 is actually the @Quaker guy 😂😂😂 #snapchat #faceswap pic.twitter.com/DobwudI8cH

— Donna (@KatieBethSimon) March 18, 2016
7. When you're the Colonel and the Colonel is you…surely there was nothing peculiar in that chicken.
My humble contribution to #snapchat #faceswap pic.twitter.com/GWwGZY9P19

— Medicated Magic (@Prose_Verse) March 18, 2016
8. With your favorite pet…Now that's actually scary!
Snapchat's new face swap feature = A+ pic.twitter.com/rPaRr2PqQ6

— Helena Price (@helena) March 17, 2016
9. When you and your face swap buddy both are horribly bald
xxx Face Swap! Lol 😹👏🏼👌🏼💀 #snapchat #faceswap #lol #loa #disability #skull #sugarskull #beard #baldy #bored #funny … pic.twitter.com/eipOxebXy1

— Straight Edge (@xEDGEBOTx) March 17, 2016
10. When your face swap is midway and your face looks hollowed like Imhotep in The Mummy.. no thank you!
#faceswap is both terrifying & my favourite thing. Thank you @Snapchat 🙏🏻 #snapchat #faceswapfail #faceswapgonewrong pic.twitter.com/aIJxksS5CT

— Sandy Joe Karpetz (@SandyJoeKarpetz) March 17, 2016
So which one you think is the craziest? Let us know in the comments below:
Stay tuned to Brandsynario for more updates.