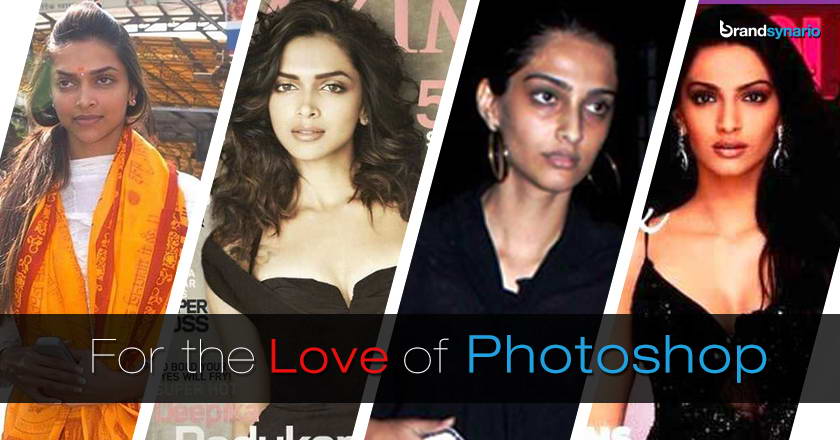 What does it mean to be beautiful? Before 1988 when Adobe Photoshop was created, a healthy smile, a charming face and a not-so-perfect figure were a symbol of beauty but the concept isn't same anymore.
By Fatima Akhlaq
But these days, we set our beauty standards based on how thin our waist can look, how enhanced our face structure is and how well-set our hair can be.
Much to our dismay, our loved celebrities and idols have played a major role in setting these stereotypes. These beauties are trendsetters for every girl who wants to look like them one day.
But did you ever ponder upon the fact that the idea of perfection we crave for is almost virtual?
Thousands of technologies mould these beauties before we see them on-screen. We give little importance to the fact that they have been Photoshopped a gazillion times and a million hands have worked behind to make them who they are.
The validity of this harsh reality can be proved by images shown below that highlight the stark difference between the real faces and the airbrushed ones.
These images have been taken from different magazine covers to let you know how these celebrities are made to look sexy while in real they are as average looking as the person sitting next to you.
1. Sonam Kapoor – a fashion icon, a Junkie or daddy's princess?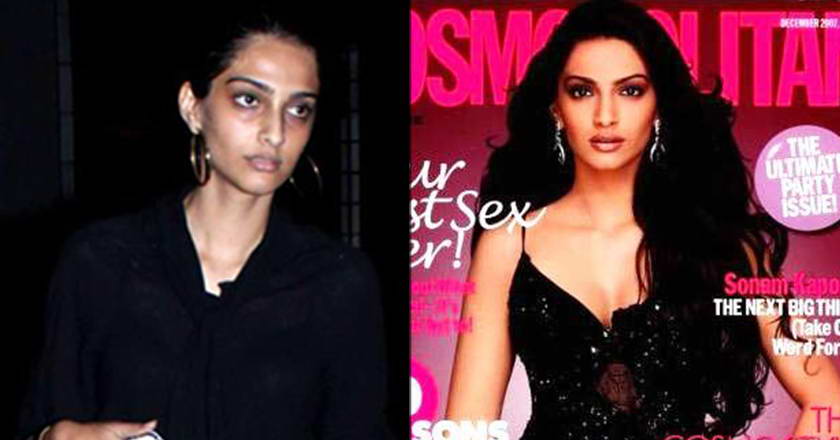 2. Rani Mukherjee – the shocking revelation

3. The Not-so-Hot Priyanka Chopra!

4. Zero Sized Bebo – Kareena Kapoor

5. Kajol – as average looking as any other Bengali Girl

6. Deepika Padukone – All Hail to Photoshop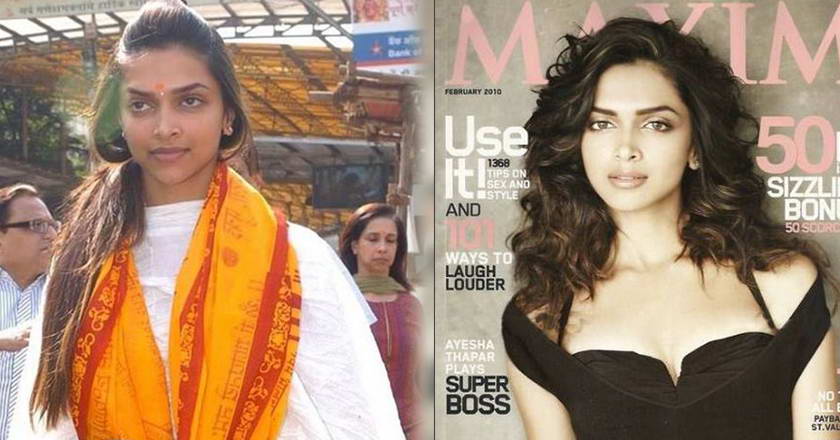 7. Just a Girl Next Door – Anushka Sharma

8. This Little Girl Grew Up Way too Soon

9. When it Comes to Size, this Lady Can Beat Saima & Meera

10. She Actually Looks Better Without Make-Up