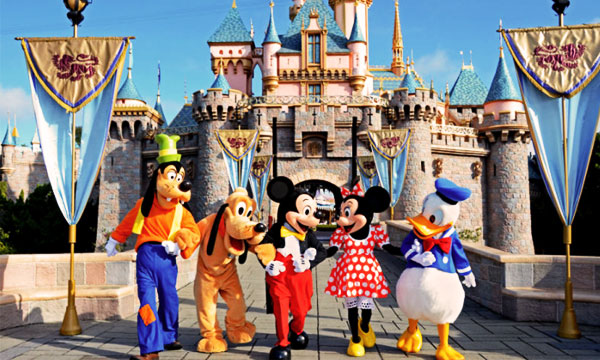 The social networking forum – Instagram is one of the best windows to all things cool, mesmerizing and visually appealing. From fashion to workout to travel, Instagram users share the best of the world on this popular forum.
With over 400 million users per month who share more than 80 million images a day, Instagram is hard to ignore. This networking forum lets travellers document their memories, show their photography skills and share with the beauty of different places and exotic locations with the world. According to a recent report, there are a 353 million travel-related posts on Instagram and people not only upload beautiful pictures of the places visited but they also tag the location.
Emirates US Media Trip Part 3: 7 Reasons why Disney is Truly Magical
Instagram recently revealed its most geotagged locations of 2015 and it clearly shows that Disney Land is one of the most common and the most loved places for the travellers.
The list of top ten tagged locations on Instagram is given below. Take a look, get inspired and who knows you might be the next person to tag these locations on your Insta profile.
1. Disneyland — Anaheim, California
2. Times Square — New York, New York
3. Central Park — New York, New York
4. The Eiffel Tower — Paris, France
5. Walt Disney World — Bay Lake, Florida
6. Musée du Louvre — Paris, France
7. Dodgers Stadium — Los Angeles, California
8. Santa Monica Pier — Santa Monica, California
9. Madison Square Garden — New York
10. Red Square — Moscow, Russia
Have you ever been to these places? Which one is your favourite? Comment below and let us know!
Top 10 Most Beautiful Palaces of the World & Their Historical Backgrounds
Stay tuned to Brandsynario for more updates.