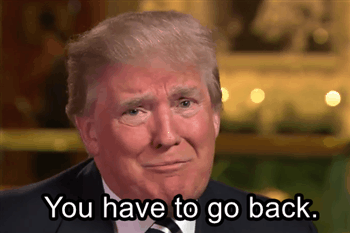 It is truly exciting to move to a new place, whether it is a hostel in another city or one in an entirely different country. We tend to believe that our lives will be a lot better in every single way once we shify abroad to work or study.
However, things are never as they appear to be, and suffice it to say that the journey is not always a smooth one.
This couldn't be more applicable than to those planning to travel abroad to further their studies, or for a job. It can be bothersome at times, but it should be one heck of an experience.
So here is a list of expectations we all have when we move abroad, versus the reality of it all.
We bet those Pakistanis who are already having a taste of life abroad, will be able to relate to all these points!
Check them all out here.
1. You don't get to party as much as you'd hoped.
Believe it or not, you're not going to be much of a party animal. Those moments of relaxation will be few and far between. What you are going to be doing is studying, or working. Or both. Lots of it.
Expectation: YOU'RE GOING TO PARTY EVERYDAY.
Reality: WORK, BRO. LOTS OF IT.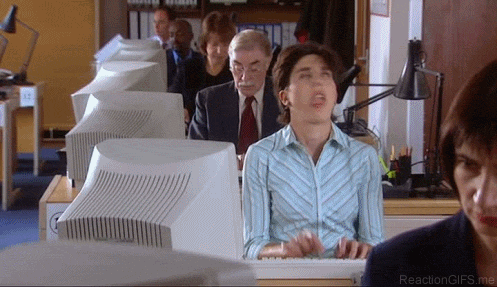 2. You will have to work your finger to the bone for every last dollar.
How many dreams of becoming a multimillionaire have been crushed; how many hopes of swimming in cash have been dashed!
Expectation: YOU'RE GOING TO BE SWIMMING IN MONEY.
Reality: YOU WILL SWEAT FOR EVERY DOLLAR.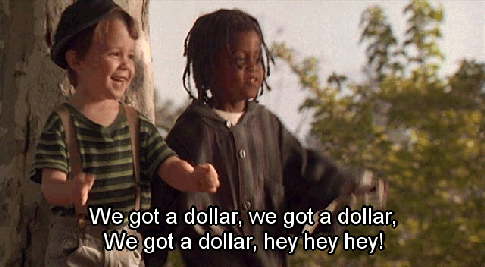 3. You will experience a cocktail of emotions.
People claim they all ll go through phases of emotions when they settle abroad. The truth is, you'll experience a whole range of emotions, all at the same time. You may even feel bipolar at times.
Expectation: TOTAL GRIP OVER YOUR EMOTIONS.
Reality: ON THE BRINK OF BEING BIPOLAR.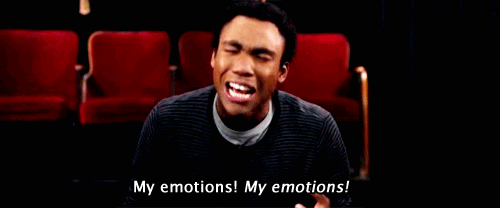 4. The word 'culture shock' will be an understatement for you.
You knew there would be some noticeable differences between your home country and the one you've moved to but… this much of a difference? No way!
Expectation: I KNOW THINGS WILL BE A LITTLE DIFFERENT.
Reality: AM I STILL ON PLANET EARTH?
5. Understanding people will be a whole lot harder!
Just when you thought culture shocks were all you had to deal with, along come language barriers. It can become very difficult to understand what another person is trying to say. Certain gestures you used back home could be very offensive in your new country.
Expectation: WE'RE ALL GOING TO GET ALONG LIKE A HOUSE ON FIRE.
Reality: OH. MY. GOD. YOU DID NOT JUST SAY THAT.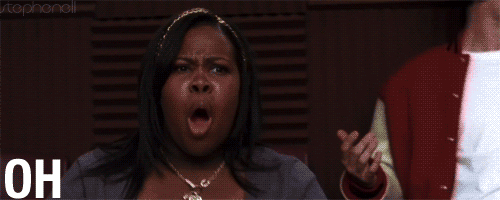 6. Everyone isn't going to be nice to you just because you're a foreigner.
Don't expect people to cut you some slack just because you're new to their land. In fact, prepare to make some enemies along the way! You will meet a bunch of great people, but you will meet a bunch of lousy ones as well. We just ask you to prepare for the worst.
Expectation: PEOPLE WILL BE NICE TO THE NEWBIE, DUH!
Reality: GO BACK TO YOUR HOMELAND, IMMIGRANT.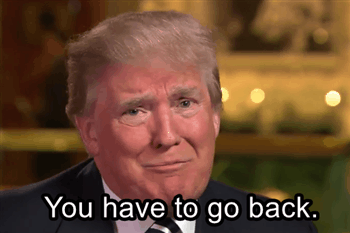 7. This may not be the best time in your life, but will definitely be one in which you learn the most!
People falsely expect their times abroad to be the best they have ever experienced. For some, this could be true, but if you spent a large portion of your time being homesick, maybe these moments won't be the most enjoyable. However, they will be amongst the most memorable!
Expectation: I WILL LOVE EVERY MINUTE THERE.
Reality: 'KNOCK, KNOCK.' – LIFE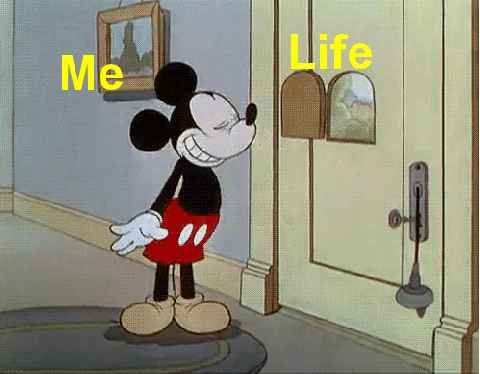 8. The food might take some time getting used to… especially if you have to cook it all yourself!
If you're used to eating home cooked meals (conveniently cooked by somebody else) three times a day, get ready for some major changes including… making your own meals.
Expectation: MEALS WILL BE EASY TO COME BY.
Reality: YOU WILL DEVELOP UNIQUE COOKING SKILLS.
9. Hoping for the best, planning for the worst
As you begin living independently, you'll learn to actually do what you saw being repeated in every detective story ever composed: making plans A, B, and C. Whether it is taking extra copies of your passport, or carrying spare undergarments – you're going to have to think of worst case scenarios and arm yourself accordingly.
Expectation: WE GO TO B FROM A.
Reality: WE GO TO… UH OKAY, DIDN'T SEE THAT COMING. SOMEBODY SAVE ME!
10. Reverse culture shock
Okay, so you're back in your beloved homeland now, but do you honestly believe you're going to be let off so easily? Now you'll experience reverse culture shock – you'll take time to adjust to, say, driving on the wrong side of the road!
Expectation: AH, HOME SWEET HOME!
Reality: WAS HOME ALWAYS SO… UN-HOMEY?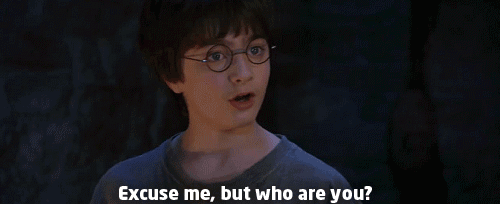 Liked the post? Let us know in the comments below.