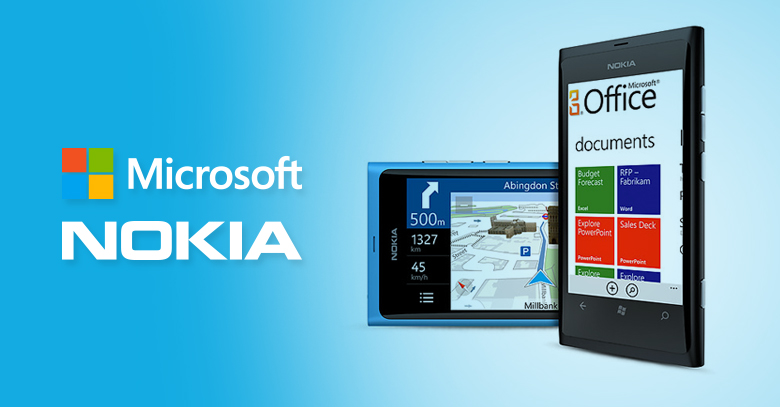 Mixed reviews spur as both Microsoft and Nokia tie up.  Microsoft took over Nokia's Service and Device Division, buying it out for $7.2 billion. Here's a quick view of how the two giants will support and boost one another's business:
Microsoft will be dedicating $5 billion on manufacturing division of Smartphones, while the rest of its investment will be reserved for licensing Nokia's patents
During this year's second quarter, Nokia sold 7.4 million Lumia Smartphones
The same quarter, Microsoft closed 53.7 million units of its phone range
The Chief Executive Officer (CEO) of Nokia Stephen Elop,who served Microsoft prior to Nokia, will be rejoining Microsoft as the head of Smartphone manufacturing department
Julie Larson-Green, Microsoft's executive, will continue to render her services with Xbox One and Surface, but will also jointly collaborate with Elop on his team
All marketing activities of Microsoft and Nokia will be looked by Tami Reller and Mark Penn at their posts in the companies
Nokia will adhere to its patent, but would give Microsoft a 10-year license to its patents when closing the deal
Microsoft would give an estimated $1.97 billion, divided into three payments of $659 million from sources overseas
Shareholders of Nokia will be part of a general meeting, taking place on November 19 this year; and
Microsoft will setup its datacenter in Finland, where joint collaborative efforts from both the giants will be seen.  An estimated $750 million will be invested into creating the datacenter and establishing it.
One can only wonder why Nokia gave up on smartphones when the Nokia Lumia series was certainly gaining popularity. While Microsoft is confident of gaining approval from the shareholders of Nokia corporation; would you have supported the acquisition if you were a shareholder?