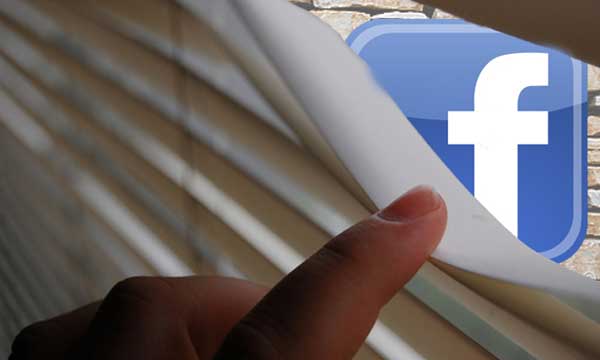 Facebook has rolled out some new features and brought innovations in the existing ones recently that you may have overlooked. 360-degree videos, updating gif style video profile picture, Instant articles, Live video streaming and etc have been introduced to give a better experience to users and 10 such features are described here.
1) 360-Degree Videos
Facebook News Feed now supports 360-degree videos feature that gives an ultimate virtual experience to the user of the entire scene. Users have to Click on the video and drag it anywhere in 360-degree sphere to see how this wonder works.
2) GIF Style Video As Profile Picture
The still profile photo is an old phenomenon on facebook because now it allows updating animated GIF style video of few seconds as your profile picture.
This new feature also enables users to write bios like that on twitter or whatever they like in the given writing space available at the top under the action buttons. Users can also add five featured photos at the top.
Currently, this feature is available on iOS Facebook app and users in UK and California.
Read More: Facebook Profile Photos Will Now Be 7-Second Videos
3) Real Time Facebook Search
Facebook has expanded its search to all its two trillion posts that allow users to search real-time news or happening across the globe. Previously this search was limited to all your friends and liked pages but now it include posts of all people and pages shared publically.
4) Option to express reactions (The Demanded Dislike Button)
Facebook has tested a series of reactions ("Love," "Haha," "Yay," "Wow," "Sad" and "Angry") to express emotions instead of adding a direct Dislike Button despite its huge demand.
Read More: Facebook Reactions: The New Like Button
5) More Personalized Notification Tab on Mobile App
Facebook is about to bring changes in its Notification tab for mobile app users and it will become more personalized in future. If you have enabled your location history, you will receive few more alerts in notification tab like weather alerts, movies playing nearby you, restaurants nearby you and TV programs suggestions.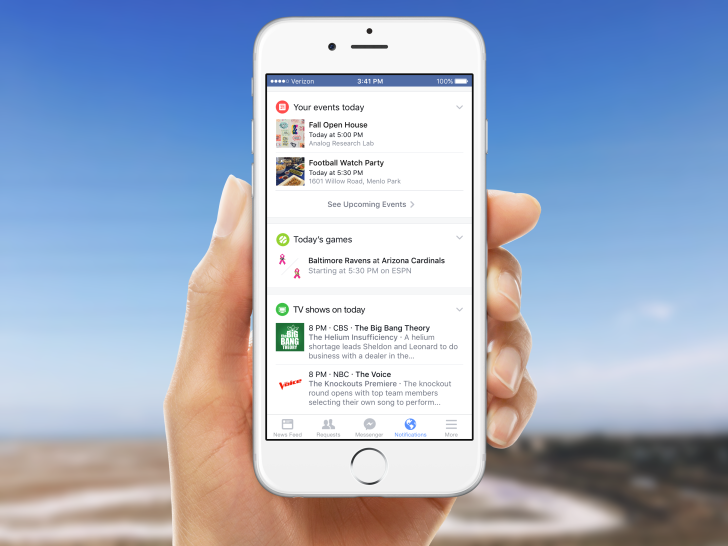 Read More: Facebook News & Weather Alerts for Mobile Users Announced
6) Instant Article For Mobile App Users
This feature of Facebook will not only load the news stories 10 times faster in the app but will also add up options like interactive maps, image zoom, autoplay videos.
Read More: Facebook Instant Articles is The New Thing in E-Publishing
7) Get 'Suggested Videos'
Like YouTube and Daily Motion, Facebook will introduce 'Suggested Videos' feature soon to its users to show the related videos on playing one video from newsfeed. The company is also testing the possibility for users to watch a video in a floating screen with multitasking on Facebook simultaneously.
8) Notes Feature to Become Like Blog Post
With enhanced formatting options and allowing adding up photos, one large cover photo, headers and lists within the 'Note', Facebook is beautifying this existing feature to make it like blog posts.
9) Live Video Streaming
Live Streaming feature has been designed to allow celebrities to broadcast live videos for facebook family. This option is only available on Facebook's Mentions App to those who have a verified page.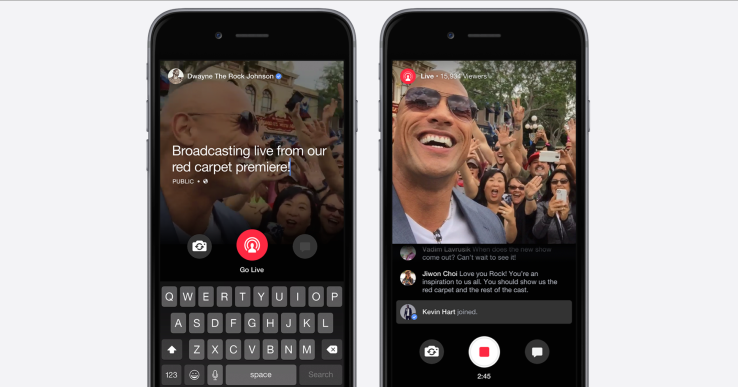 10) Mentions App for Verified Users
Facebook Mentions App is a community for actors, athletes, journalists and other public figures who have verified accounts to stay in touch with each other and their followers. They can also share content to their followers there and express their views on related topics.