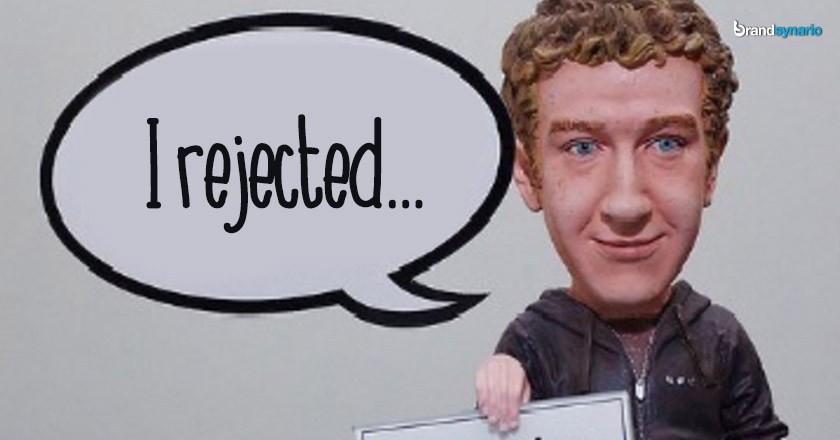 Ten years have passed by and Facebook has the throne of Social Media all to itself. What started as a mere college startup has now spread its roots far and wide, even branching out to acquire other companies.
But the journey has been full of adventures. As many as ten big names of the tech world have tried to get their hands on FB, but not one of them succeeded.
Let's take a quick look at the list of companies offered to acquire Facebook, but sadly were not lucky enough,
1) The anonymous NY investor
Just after four months of its creation Facebook got its first buy-offer, worth $10 million from a mysterious New York Financer. Zuckerberg turned it down without even giving a second thought.
2) Friendster
Sources reveal that even Friendster, a social gaming site that is based in Kuala Lumpur, Malaysia. had its eyes on Facebook. But obviously, it failed.
3) Google
It was not even a year to Facebook's inception and along came Google with a merger and acquisition offer. But poor Google's all efforts went up in smoke.
4) Viacom
Next in line was Viacom who in spring 2005 offered Zuckerberg a whopping $75 million but its fate ended up as bad as the previous ones.
Yet again, in 2006 Viacom returned with massive $1.5 billion offer with $800 million paid up front while the remaining amount to be paid later. But FB was looking for even a bigger upfront amount and thus, bid farewell to Viacom.
5) Myspace
The same year MySpace approached Facebook with the intention of purchasing the website. But this offer didn't stir a bit of interest in Zuckerberg or FB's president of that time, Sean Parker.
6) NewsCorp
In 2006, MySpace's parent company NewsCorp too showed its interest in FB, but was not sure about its potential growth.
Apparently Zuckerberg's vision was never so weak and developed his brainchild to last.
7) NBC
Though no details exist of what the deal was all about, but even NBC couldn't resist trying to get its hands on Facebook.
8) Yahoo
With an amount of $1 billion, Yahoo almost convinced FB's investors and executives of the deal.
But the recently launched News Feed on the website at that time turned out to be an immense hit and Zuckerberg estimated FB's worth way more than $1 billion. Later in the year, Yahoo lowered the amount to $850 million due to its poor earnings in quarter 2.
This saved Facebook from Yahoo's clutches as FB's board took no less than ten minutes to turn down Yahoo's reduced sum.
9) AOL
With everyone running after Facebook, AOL too joined the party and tried to partner with Time Inc. to raise $1 billion for the deal.
But AOL's parent company Time Warner turned out to have zero interest in the idea.
10) Microsoft
In 2010, Microsoft's CEO made a pretty blunt offer to FB and said, "Why don't we just buy you for $15 million?"
"Microsoft [would] acquire a small stake in Facebook at a $15 billion valuation. Then, Microsoft would have the option, every six months, to buy another 5 percent of Facebook. A complete takeover of the company would take 5 to 7 years," says The Facebook effect, a book on the social media's founding.
Though the acquisition obviously did not happen, Microsoft did buy 1.6% of Facebook worth $250 million.