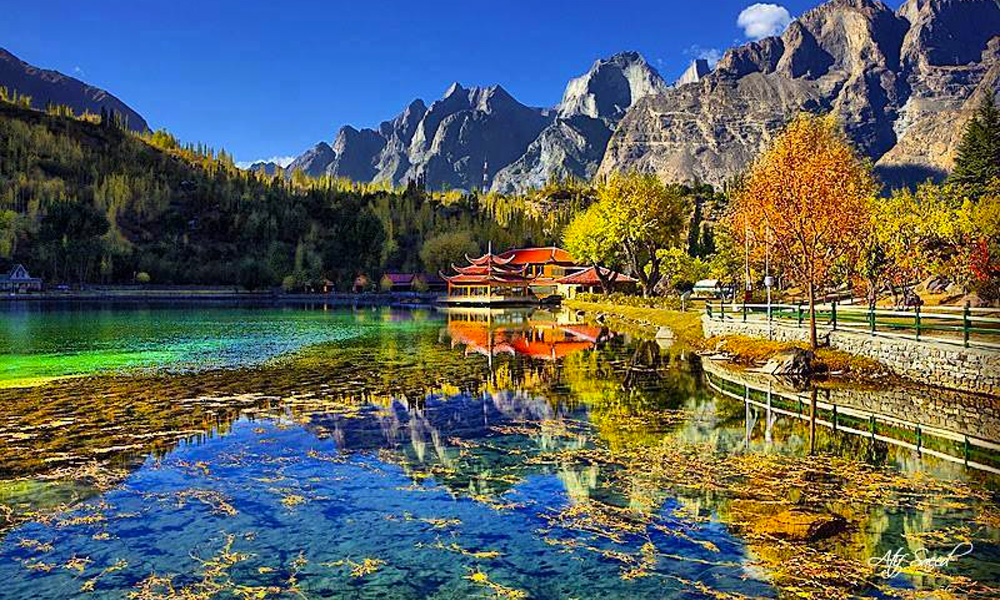 Tourists constantly attest to the fact that Pakistan isn't as bad as the media makes it out to be.
In fact, a French couple recently visited the country and claimed to have fallen in love with it.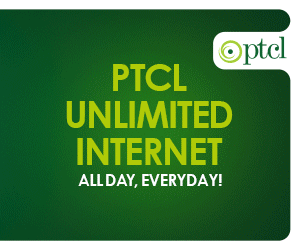 They went on to state that despite misgivings from news reports, they found Pakistanis to be very hospitable and loving.
Maybe it is time, we realized that, more often than not, the media tends to exacerbate things.
There is negativity, but there are fascinating aspects as well, and some of them are in the shape of gorgeous locations where any traveler can satiate their thirst for adventure and beauty.
The winter season is here. That means various parts of Pakistan are covered in snow making it even more of a pleasant experience. Here are the top destinations for travel in Pakistan and some of the activities that you can indulge in while there.
1. Neelum Valley, Azad Kashmir
Named after the Neelum River which runs through it, the Neelum (or Blue Gem) Valley can be found in Azad Kashmir, to the north-east of Muzaffarabad. It stretches for 144 kilometers, and houses brooks, streams, forests, mesmerizing green mountains, and of course, the River. With all of the natural beauty, it is a popular spot for tourists who cherish that extra-special selfie.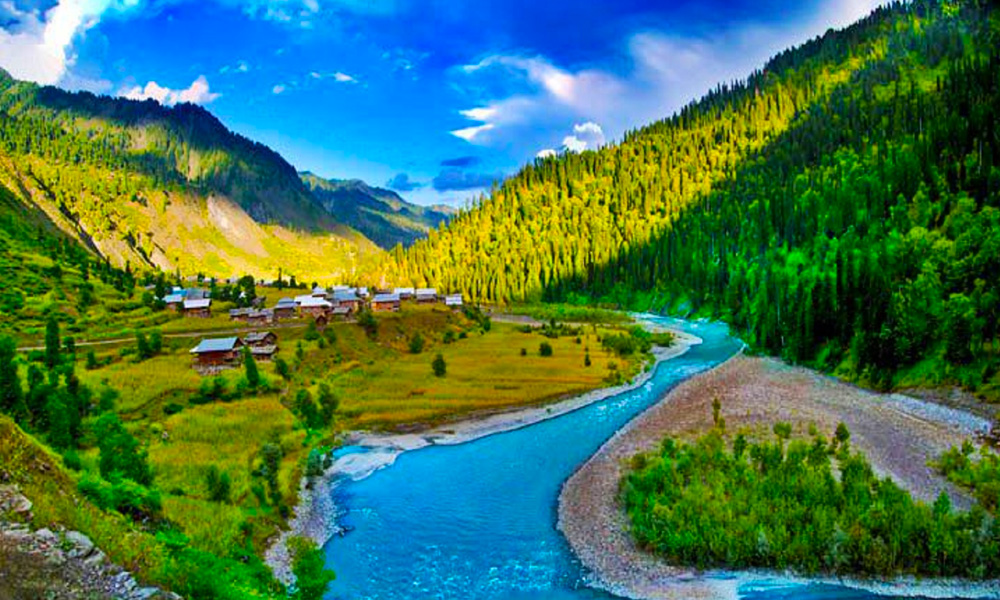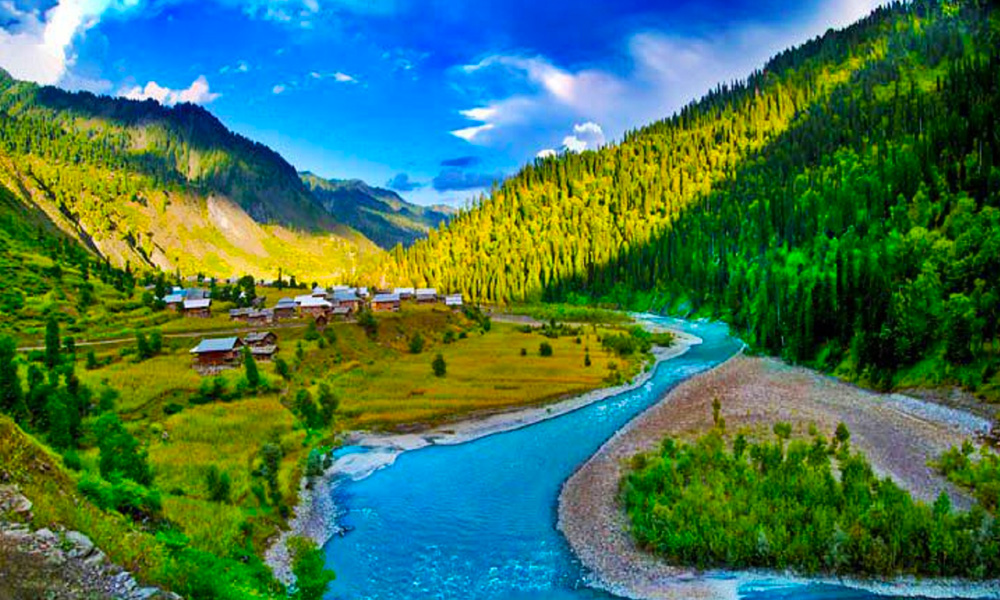 There are rest lodges and hotels for those who want to spend some more time in the area, and the ruins of historical marvel Sharada Peeth in Sharda and Janwai town lie here.
2. Churna Island, Karachi
Located near Mubarak Goth in Karachi, the Island is uninhabited. The area is usually used as a firing range by the Pakistan Navy, but it attracts a fair number of visitors because of the scuba diving, free-diving, hiking, cliff diving, snorkeling, and underwater photography.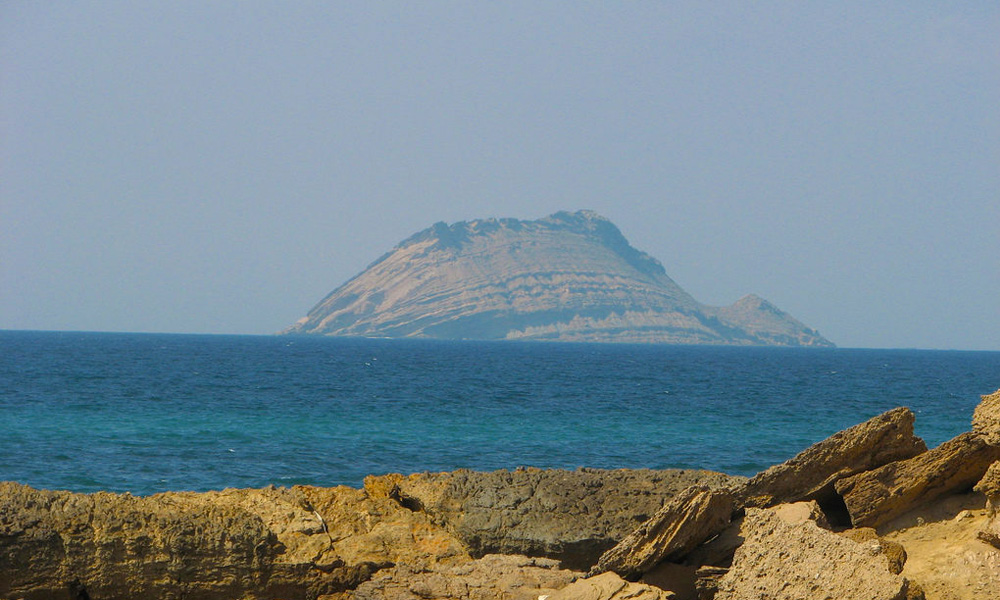 The tourist agencies have exploited the advantages of price discrimination: packages are standard (2250 rupees per head, plus 250 for a jet ski ride) or VIP (at a whopping 55000, but it does includes a whole day of fun activities).
3. Gorakh Hill Station, Sindh
Also in the Sindh province, Gorakh Hill happens to be on one of the highest plateaus of Sindh. It is also the coldest place in the province, at a height of 1734 metres in the Kirthar Mountains. A rest house was recently constructed there to accommodate those who wish to extend their stay.
4. Shangrila Resort, Skardu
With the alias 'Heaven on Earth', there should be no doubt what this Gilgiti location has on offer. The area has also won a 2015 worldwide contest, Wiki Loves Earth. It is a cornucopia of beauty, wilderness, and serenity. The Shangrila (Tibetan for 'heaven on earth) Resort offers honeymoon, conference and family packages.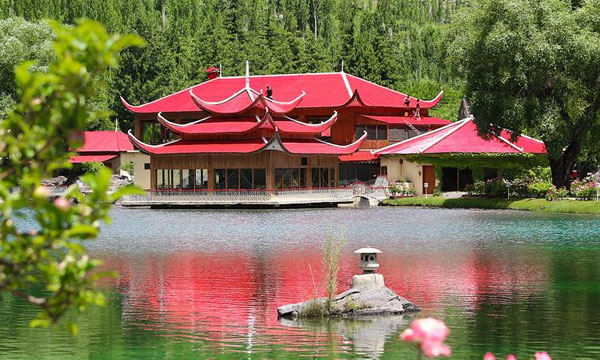 There is also a one-of-a-kind restaurant nearby that was built on the fuselage of a crashed aircraft.
5. Murree Hills
This hill station is a favorite amongst locals as well. The scenery is breath-taking, and spots like Nathia Gali, Mall Road, Mushkpuri Hill, and Ghora Gali are prominent. There are several hotels and resorts, and they fit all sorts of price ranges, so don't worry about making a large budget for a visit to Murree!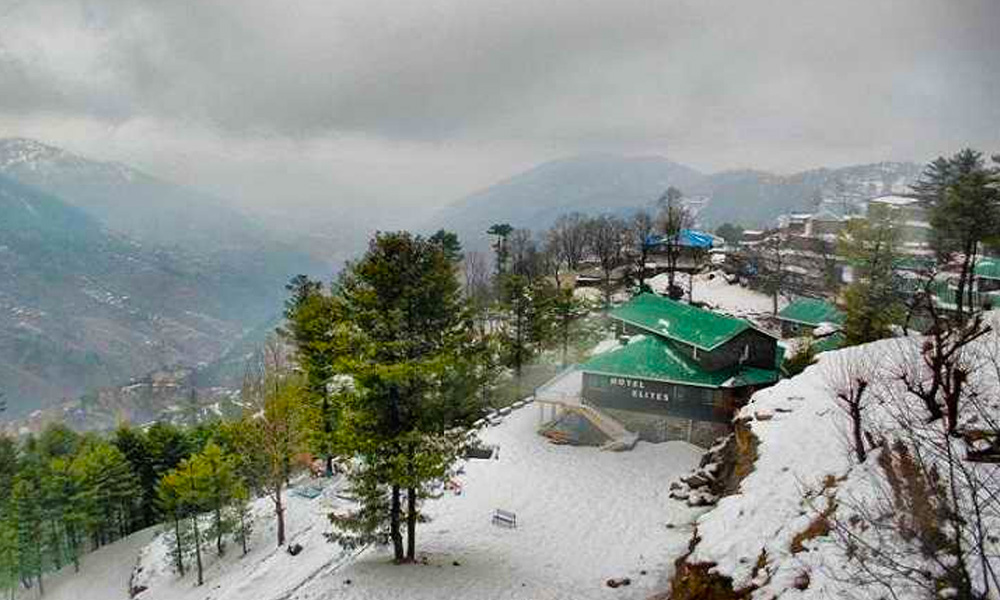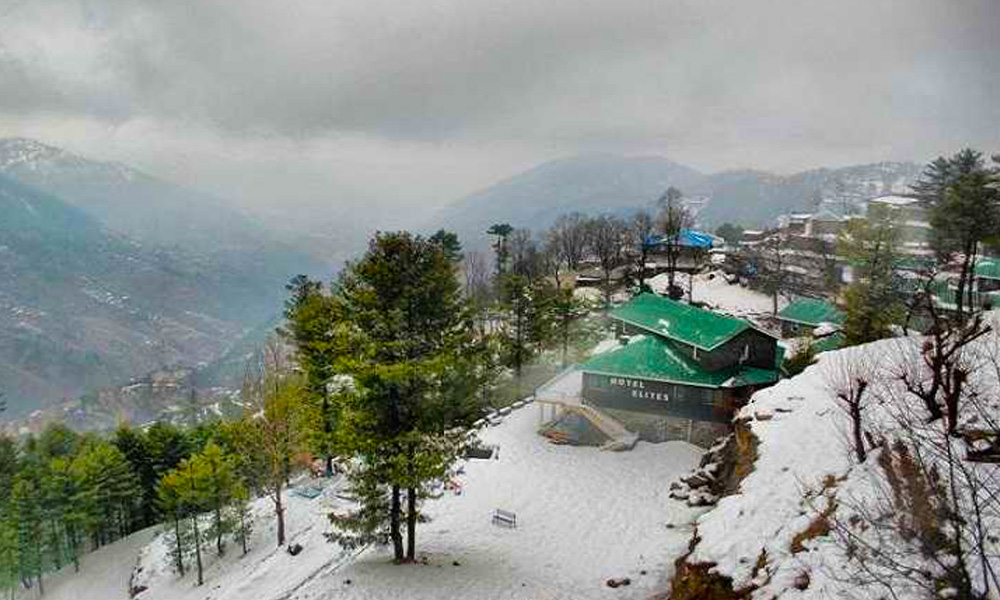 Chairlifts are chosen by children and adults alike, and the horse rides and shopping are worth every rupee.
6. Kalash Valley, Chitral
If you're a fan of meeting and interacting with different cultures and people, this is a must-visit. The Valley is situated in Chitral and is surrounded by the Hindu Kush mountain range. The locals there have a truly unique take on culture, language, and religion, the last of which is derived from ancient Hinduism.
There are motels available here, plus the scenery and the entertaining traditions of the Kalash people.
7. Qila Rohtas, Punjab
This historical fort is located in Punjab near the Jhelum city. The construction of the structure took eight years and was built during the reign of Sher Shah Suri. It has twelve gates. Must-visit places, besides the Fort itself, are the Royal Mosque (with beautiful decorations and Islamic verses), the Haveli Man Singh, the Rani Mahal, and the Phansi Ghat. There are also hotels and restaurants in the vicinity.

8. Shandur Top, Chitral
This beauty is stationed in Khyber Pakhtunkhwa and has been dubbed the world's highest polo ground. During winters, it is covered with snow, but once summer comes around, its true beauty surfaces via lush greenness as far as the eye can see.
The Shandur Polo Festival is held here every July, so visiting in the summers is a must. However, the area can also be accessed by jeeps during the colder season.
9. Hunza Valley, Gilgit-Baltistan
The valley is a mountainous area and was once a Princely state. It is found on the northern and western banks of the Hunza River and comprises three regions: Upper Hunza, Central Hunza, and Lower Hunza. At a height of 2500 metres, it can get pretty chilly here.
But it is sheer eye candy and a tonic for the nerves. The air itself is said to have healing properties. The Rakaposhi and Diran Base Camps should be paid a visit, but the scenery is what it is famous for.
10. Mohenjo Daro, Sindh
The discovery of this ancient Indus Valley Civilization left many astounded. Located in Larkana of Sindh, the words 'Mohenjo Daro' literally mean 'mound of the dead'. There is no greenery to be seen, but the barren land calls out to the blue in all our souls. Get ready to whip your camera out to capture how alluring desolation can be.
If you're planning to visit Pakistan, or are a local who wants to get away from the daily rush for a while, be sure to drop into at least one of the aforementioned attractions. Not only will you learn to appreciate the gifts Pakistan possesses, but you can also throw in your two cents' worth towards polishing the country's image, even if it is only through a selfie posted on Facebook or Instagram. Heaven knows we need our share of positive publicity as well.
Did you like this article? Let us know in the comment section below.
Stay tuned to Brandsynario for more news and updates.